Loose Weight Naturally with Zenith Nutrition Garcinia Plus 500 Capsules
Hello Everyone,
Are you trying to those extra kilos but even after putting in all the efforts to control your diet and exercising daily,you are not seeing the expected results.. then welcome aboard. I have been sailing in the boat. Right now,I am not able to follow the exercise routine and put a hold on to unnecessary calories but I will soon be back on track with the help of these Zenith Nutrition Garcinia Plus 500 Capsules.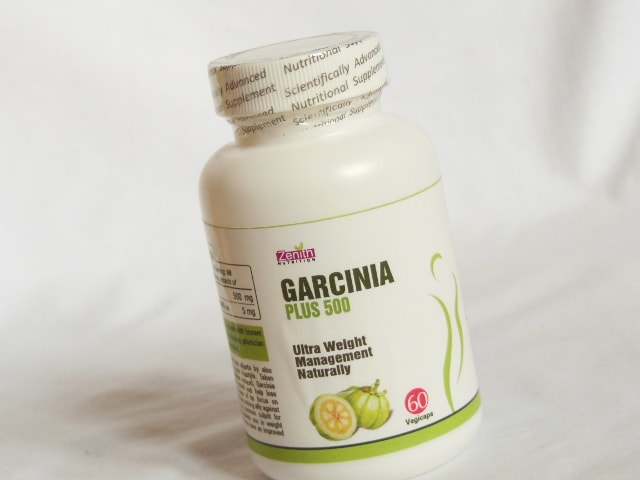 About the Brand: Zenith Nutrition provides Scientifically Advanced Nutritional Supplements. Zenith Nutrition's complete line of nutritional products includes vitamins, minerals, probiotics, standardized herbal concentrates and amino acids. The Company utilizes its industry leading capabilities to produce superior research based formulations that optimize the nutritional value and performance for its customers.
It is vitally important to us to strike a balance between traditional medicine and modern science making us a unique dietary supplement company that can offer traditional herbal supplements, as well as those that are backed by science.
Product Claims:
Garcinia Cambogia aids you in your weight loss efforts by also providing a well-beingboost into your lifestyle. Taken within an active and health-conscious context, Garcinia has the ability to improve one's mood and help lose weight safely and efficiently.
In view of its focus on emotional eating, Garcinia proves to be a strong ally against stress-triggered, mindless eating, a common culprit for weight loss sabotaging. Garcinia assists you in weight loss will at the same time helping you have an improved over all disposition.
Price: Rs.663 for 100 Capsules
Packaging: Zenith Nutrition Garcinia Plus 500 Capsules comes in a white colored plastic bottle with screw lids and are sealed with a silver foil.
My experience with Zenith Nutrition Garcinia Plus 500 Capsules:
Zenith Nutrition Garcinia Plus 500 Capsules contains Garcinia which is a sour tropical fruit and resembles pumpkin. It has Hydroxy Citric Acid (HCA) which increases metabolism enzymes and hence reduces fat deposition in the body whcih in turn helps in weight loss.
It also has mood enhancing effects so if you are not in a good mood and doing binge eating which is ruining your weight loss plans then these capsules can be your saviors. If you are on a diet then I am sure you had those moments where you feel weak and give up on the diet and eat even more than usual but Garcinia will help you resist that feeling.
The added benefits of Garcinia which also helps in reducing the blood sugar levels, reducing oxidative damage, increasing in the red blood cell (RBC) count and keeping bad cholesterol in check.
I like these capsules are Vegetarian and are free from Sugar, Lactose, Flavour, Salt, Gluten, Color, Fish and other preservatives so they are safe for someone who is prone to allergies as well.
So, if you do plan to reduce weight and keep a check on your Mood Eating, do checkout Zenith Nutrition Garcinia Plus 500 Capsules
Disclaimer: These products are not intented to diagnose, treat, cure  or prevent any disease. Always consult with your professional healthcare provider before changing any medication. Pregnant or lactating women shouldn't take it.
Have you tried Zenith Nutrition Garcinia Plus 500 Capsules? Do you take any supplements?
PS: Product sent by brand for consideration.