Zenith Nutrition Fenugreek Seeds Supplement Capsules
Believe it or not but every Indian Spice is there with a purpose and supports good health. I was just aware of the Turmeric benefits but it's not limited to that cumin seeds, coriander seeds and even Fenugreek seeds have numerous health benefits. So, the next you are having your Indian Palate don't forget to thank GOD or your Mom for serving this super healthy food every day. Today, I am going to talk a little in depth about the health benefits of Fenugreek Seeds which also comes in the Zenith Nutrition Fenugreek Seed 1020 mg Supplement Capsules form.
Product Description:
Gluten Free
Vegetarian
Herbal Supplement
GMP Quality Assured
Fenugreek Seed Powder Plus a Concentrated Fenugreek Seed Extract
Helps Maintain Healthy Blood Sugar Levels When Used as Part of Your Diet.
Unique Zenith Nutrition's formula: Used as a Culinary Spice and Food that is Soothing to the Stomach. Fenugreek (Trigonella foenum graecum) is an annual Mediterranean and Asiatic herb with aromatic seeds. It is used around the world as a culinary spice and food that is soothing to the stomach.
Directions: As a dietary supplement, Take 2 capsules two to three times daily, preferably with food.          .
Price: Rs.720 for 180 Capsules Buy Here
Packaging: Zenith Nutrition Fenugreek Seed Capsules comes in a white colored plastic bottle with screw lids and is sealed with a silver foil.
My experience with Zenith Nutrition Fenugreek Seed Capsules :
Zenith Nutrition Fenugreek Seed Capsules is available in 3 variants 500, 1000mg and 1020mg. I got this 1020mg variant to start with.
What is Fenugreek Seed?
Fenugreek is an herb similar to clover. The fenugreek seeds are majorly used in Indian cooking. They have a strong smell and flavor which makes them suitable to be used in medicines, or to hide the taste of other medicine.
What are the benefits of Fenugreek Seeds?
Controls Blood Sugar: Fenugreek seeds slow down the absorption of sugar in the body and stimulate insulin. Both of these effects lower blood sugar in people with diabetes.
Relieves Digestive Problems: Fenugreek seeds also help with stomach related issues like constipation, loss of appetite, gastritis and so.
Increases Milk Production: Fenugreek is an herb commonly used to stimulate milk production in women. So, if you are suffering from low lactation levels these can really help and promote milk flow.
Relief from Menstural Cramps: These seeds also help in painful menstruation. This natural supplement is the best alternative. Fenugreek contains Diogsin which mimics the estrogen our body produces which helps in minimizing the cramps.
Topical Treatments: Fenugreek also help to treat skin issues like swelling, muscle pain, eczema , local pain. Just wrap the seeds in a muslin cloth, warm over a dry pan and apply directly for immediate relief
This is not all and there are many more benefits of these magical health seeds. Fenugreek seeds also have beauty benefits so they are used in cosmetics/ skincare products as well.
If you don't feel comfortable taking the seeds directly as they don't taste that well, you can opt for these Supplement capsules which is an easy way to consume the required amount of fenugreek seeds and treat the ailments you are targeting.
I like these capsules are Vegetarian and are free from Sugar, Lactose, Flavour, Salt, Gluten, Color, Fish and other preservatives so they are safe for someone who is prone to allergies as well.So, if you have someone in your family facing any of the health issues do checkout Zenith Nutrition Fenugreek Seed 1020mg Supplement Capsules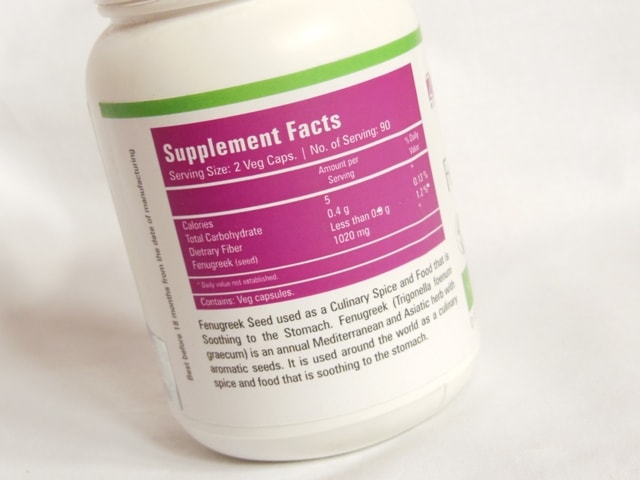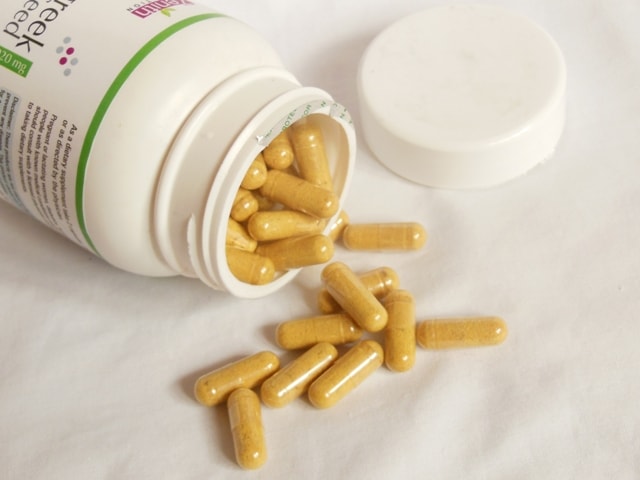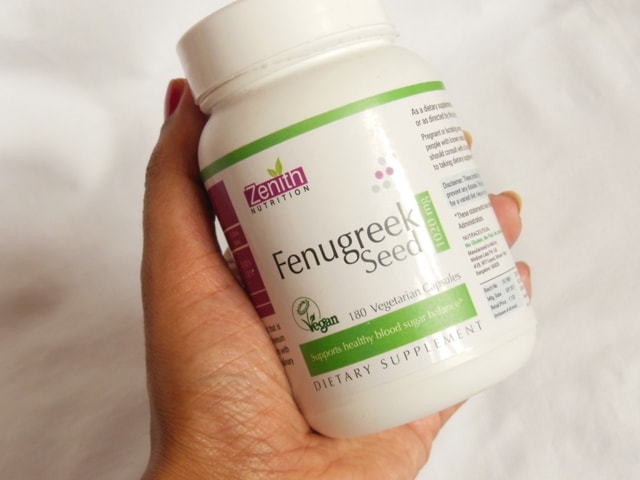 Disclaimer: These products are not intented to diagnose, treat, cure  or prevent any disease. Always consult with your professional healthcare provider before changing any medication. Pregnant or lactating women shouldn't take it
Don't Miss to Checkout:
Have you tried Zenith Nutrition Fenugreek Seed Supplement Capsules? Do you take any supplements?
PS: Product sent by brand for consideration for honest and unbiased opinion