Who Am I: Guess The Shade – Part-4 !!
Hello Everyone,
How all are you doing? In case you are wondering what I am upto these days as I am ignoring my blog like anything, well its just the mood swings nothing much.. :P. I have been feeling super lazy and also least motivated to do blogging, so took a little break. I am still not sure whether I am back in full form.. still confused what should I blog about now.. and does it really help you people in any case… please pour in your comments as they always cheer me up!! 🙂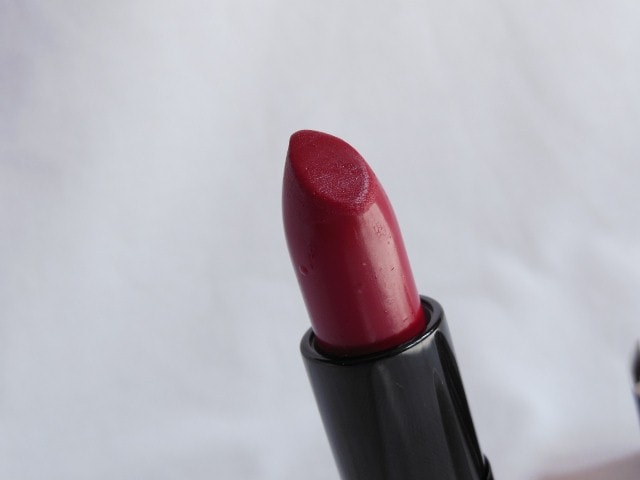 Today, I am going to test your Lipstick knowledge once again and i have this rich pinkish Red lipstick to share with you. Indeed it is not one of the favourite reds nor it is much flattering on indian skin tone. It will be super difficult to guess the name as there are so many dark red from every brand in India.. So just to help you out here is a hint 😉
Clue: It is from MAC…
Try Baby.. try it once.. not that difficult… Still not able to guess?? Dont look down untill you are sure because here goes your 2nd clue..
Clue: Limited edition MAC Collection.
One of my favorite and cutest ever packaging from MAC "MAC Archies Collection".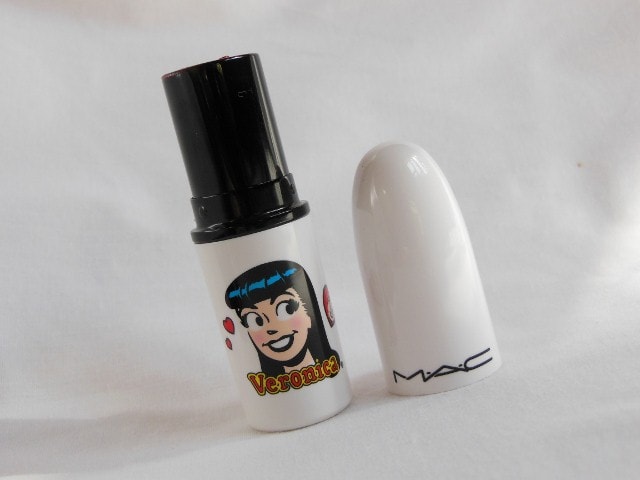 Do share in comments if you were able to guess the lipstick with 1st clue itself..I will give you a standing ovation … 😉