Who Am I: Guess The Shade !!
Hello everyone,
I love playing this Guessing Game with all of you MAC Xperts there… So for today I have yet another MAC lipstick for all of you to "Guess My Name".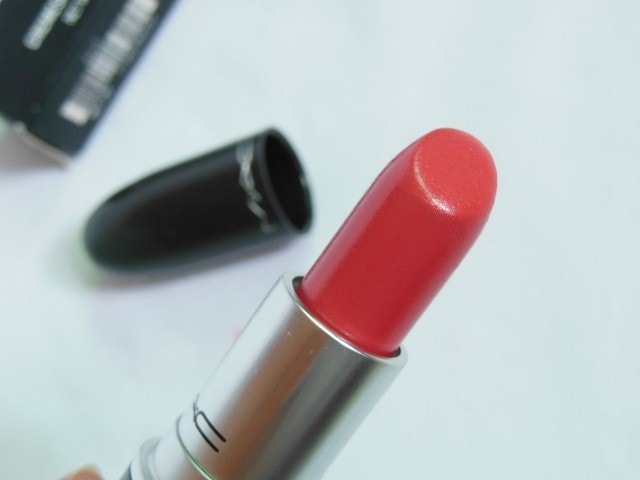 I know, it is not the right time for this shade as it best suited for warm summer days but I find it hard to put this pretty Coral shade away.
UPDATE: So, it's pretty difficult for all of us toguess the shade right.. 😛 .. here is a hint if that works.. One of the best selling Coral shade from MAC in Cremesheen finish..:D.. Now, I am epecting few right guesses this time.. 😉