Whats On My Nails – May be its Maybelline!!
I have devoid my nails of any color for long, so today I splashed my favorite shades from Maybelline Colorma range on them.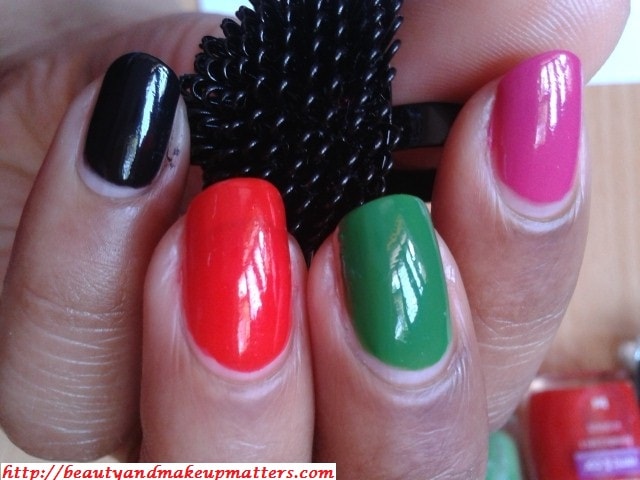 I like the formula of Sexy and Graus more than the rest.
 Shades on my Nails are:
What are you wearing on your nails? Do you like painting your nail with single or multiple color?