What I wore: Colorbar Bloggers Meet
I usually don't do such posts but today for a change I thought of sharing the look and outfit from a recent event that I attended for Colorbar. It was the first look at their new limited edition collection in association with India Runway Week.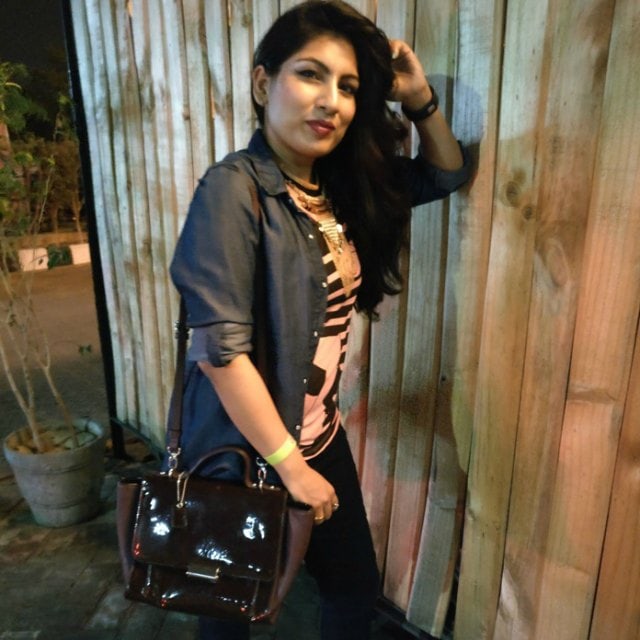 The event was towards the evening and I planned to go with the latest trend of layering so I wore my Vibe denim long shirt as a shrug on top of my Only India coral Tee. And, paired it with Vibe Navy Blue Jeggings and similar colored heels from Stilettos.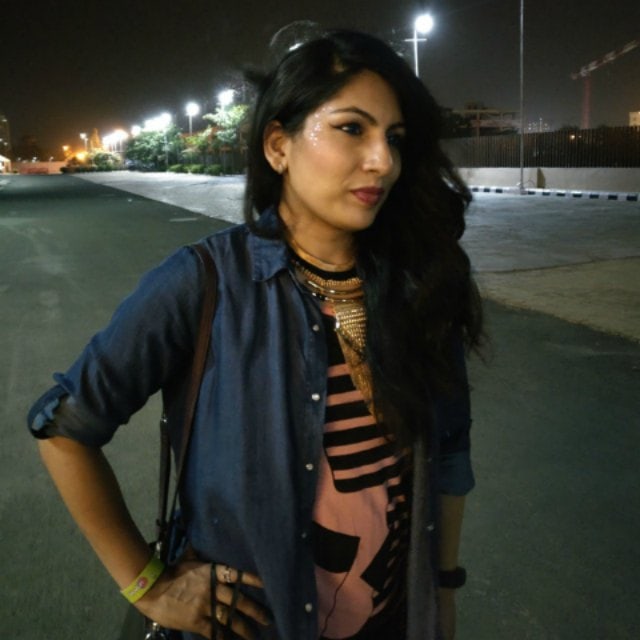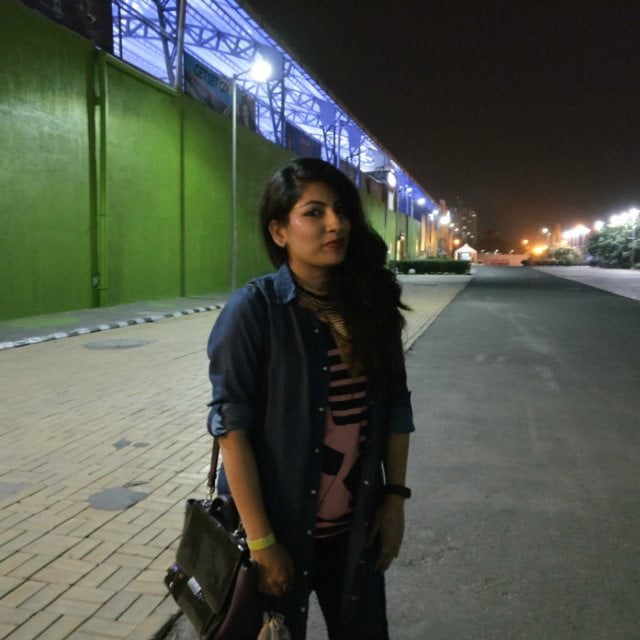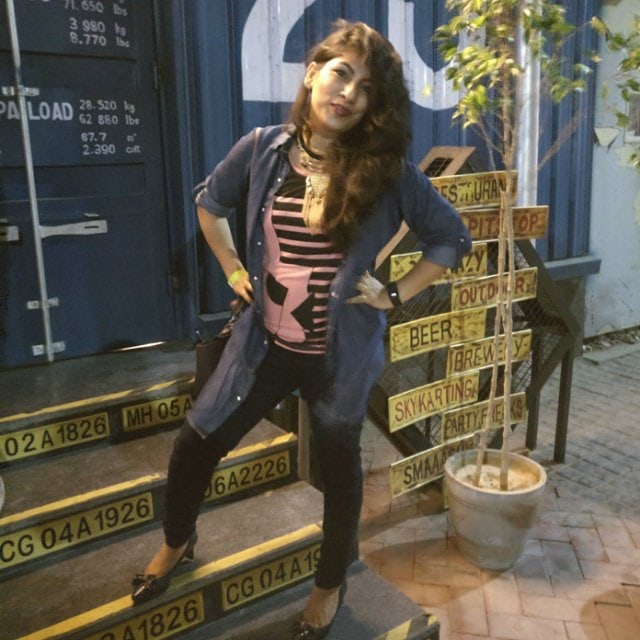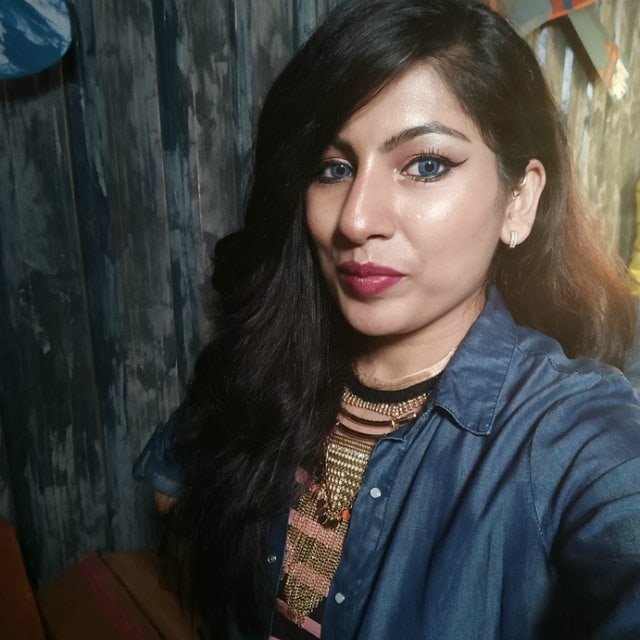 The brand not only showcased their new launches but also recreated all the four looks that they were planning to do at IRW.  The talented makeup artists transformed models into fairytale princesses. Out of all, my favorite was one with glitters and shimmers, the Coachella inspired look.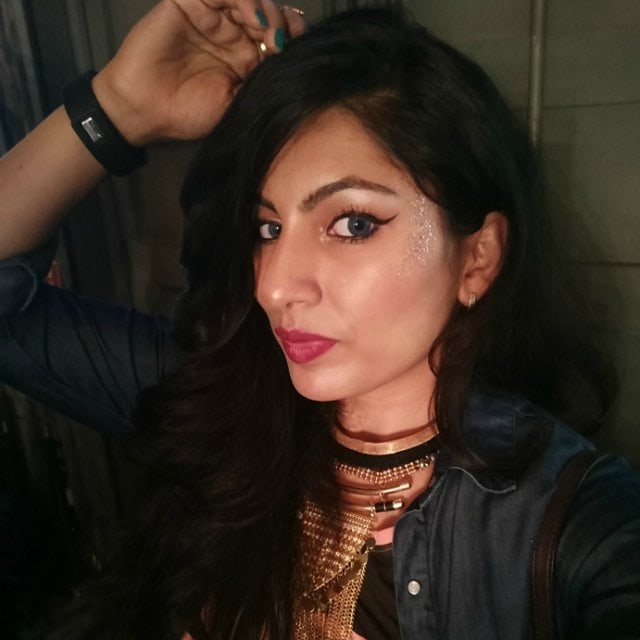 So, I decided to do the same look and spread some shine and glitter around me. I got my makeup/makeover done by gorgeous Rinzeema, Colorbar MUA.   I absolutely loved how the glitters added an extra dimension to my look.
Outfit details:
Top: Only India ( Bought from Myntra)
Shirt: Vibe (Store)
Heels: Stilettos (Lajpat Nagar)
Bag: Clarks (Gifted)
Accessories: Necklace (Aliexpress)
Jeggings: Vibe(Store)
Watch: Smartwatch – GofitPro2
Makeup Details:
Face: MAC Face and Body Foundation, L'Oreal True Match Compact, Makeup Revolution Radiant Lights Palette.
Eyes : MannyMuaXMakeupGeek Palette, GlamGals Cosmetics Tatto Eye liner,
Lips: NYX Soft matte Lip Cream
Lenses: Blue from TTD eye lenses
I didn't get my hands on the "Feel the Rain" collection yet but it will be coming soon on my channel. So stay tuned!!

Have you tried Colorbar makeup products? Which is your favorite from the brand?
PS: I was invited by the brand to be a part of it!