What Am I Wearing Today: Yellow, Green and Pink Eye Makeup
This time I chose to wear another colorful eye makeup with a reddish pink in the outer corners. Before you point out the un-blended colors at the crease, I would like to tell you that this was on purpose. I didnt want to loose on their pigmentation while blending so left them as is. I used Maybelline Color Tattoo Eye Shadow in Audacious Asphalt as a base to make the colors pop.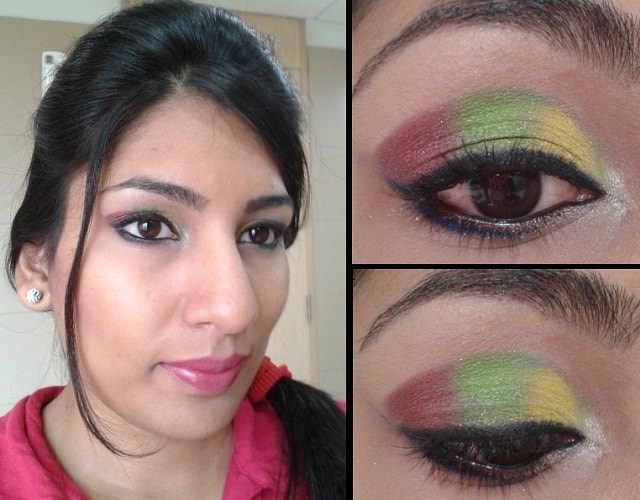 On my lips its a custom lip color with a berry pink lipstick topped with a sheer coral pink lip color.  My hair have turned to a frizzy mess thanks to humidity and soaring temperature, tied them to a braid.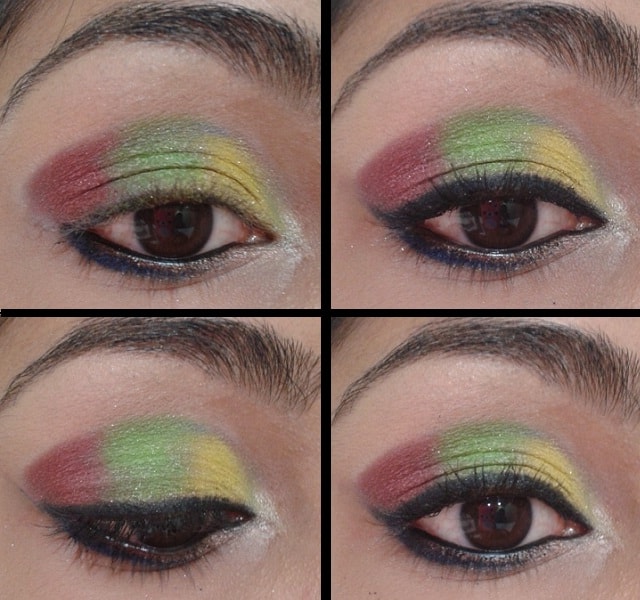 Melissa – This was the version i created with Reddish-pink.. like it?? :Fingers Crossed:
Products Used:-
Do share your thoughts on this look! Any suggestions for improving it further?