What Am I Wearing Today: Winged Eye Liner and Bright Pink Lips
Hello Everyone,
Today, I have this really simple look to share with you that I created while clicking pics for winged eye liner tutorial. (Post coming up next..)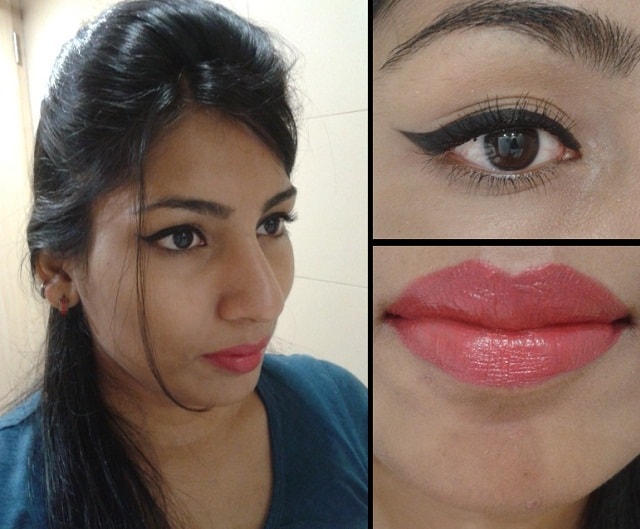 It can easily be your daily makeup look because it is so easy to acheive and pull off, just draw your eyes fill your lips and you are done! Oopps.. Did I miss on mentioning using a mascara for an open eye look.
I used L'Oreal Infallible Gel Liner in Black and 2 coats of mascara on both the lashes. On lips, its a bright pink lipstick from Revlon, Revlon Super Lustrous "LOVE THAT PINK".
You can opt for any lipcolor that works best for you, go for sassy nudes to flash a neutral face or a bright bold red for a daring party wear look.
I need to mention that I skipped on using kohl or anything on waterline just to keep the under eye area clean and if you have any sort of dark circles and pigmentation don't forget to conceal it!
Don't Miss to Checkout:
Thanks you all for the love and support . 🙂
Hope you like the look!! Do share your thoughts and feedback in comments.. 🙂