What Am I Wearing Today: Sunrise In The Eyes
Good Morning Everyone,
Today I decided to do another colorful eye makeup, with "Sunrise In the Eyes" theme.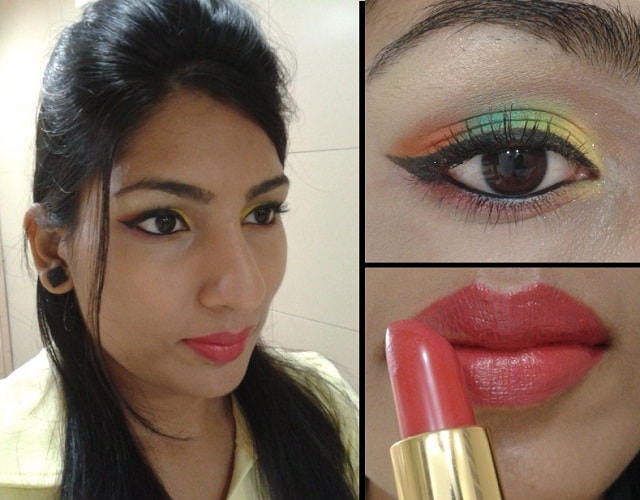 I was intending to use 5 colors but ran short of space, so only 4 on upper lid and the reddish pink one on lower lid. Somehow, messed up the sequence of shades to be applied so please bear with me on this look. I promise to do a better job next time.
I stacked the colors on lid area and lightly blended with a matte taupe brown eye shadow. A little bit of shimmery highlighter on the brow bone made my eyes shine with a glow as the rest of the shade were matte. To add definition to the yes I lined them with Maybelline Gel liner with wing towards the end.
Tight lined my waterline with the blackest black kohl and few coats of mascara to open up my eyes.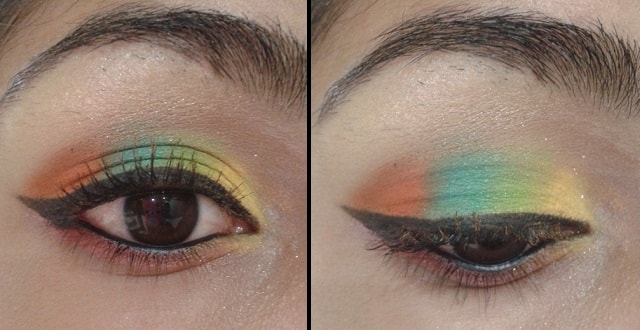 Products Used:
On my lips its Revlon Super Lustrous Creme Lipstick Love That Pink. (Will be reviewing soon..)

Hope you like the look!!
Have you tried doing a Colorful Eye makeup lately?