What Am I Wearing Today: Sonam Kapoor Cannes Inspired Makeup
Hello everyone, Today I am going to share an inspirational look of Sonam Kapoor from Cannes Film Festival 2013. I know its been so long since the event but I just didn't felt confident enough doing this extended winged eye liner makeup  until with my recent purchase from L'Oreal Paris which is a Felt Tip Eye Liner (Detailed Review is coming soon!).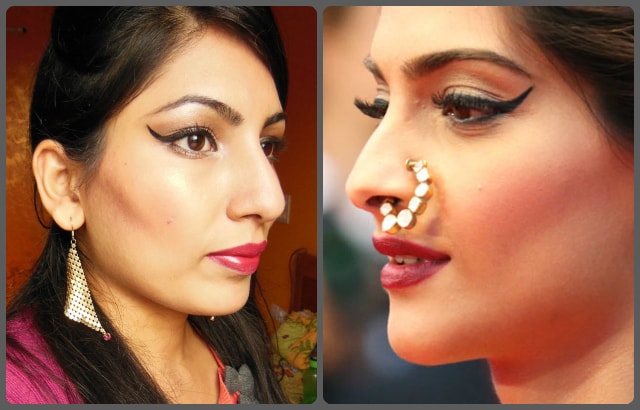 Sonam Kapoor is the ultimate fashionista who can rock every style and carry bold looks with ease. She has raised many brows at the event by going for a ethnic ensemble teamed up with an over sized traditional nose-ring (Nathni) and outstanding  eye makeup. The moment I saw her pictures over the net I was bowled over and finally yesterday, I created this makeup look inspired from her.
The liner however turned out to be a bit curvy but I could only make out the difference while editing the pictures 🙁 .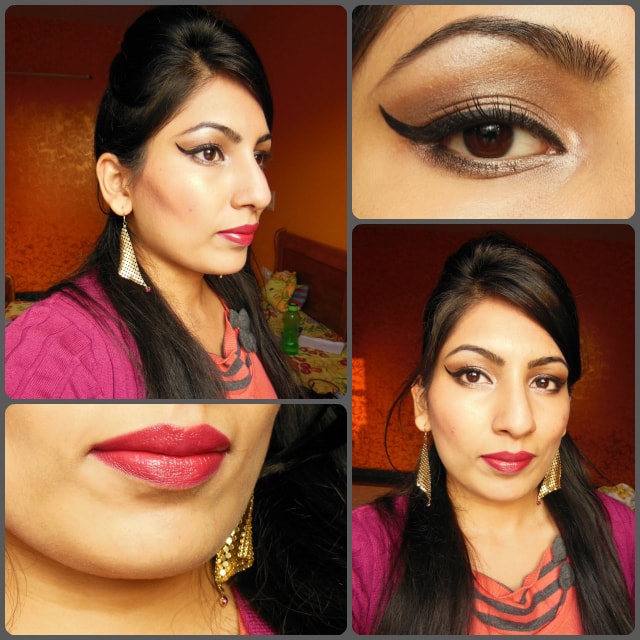 I used three different lip colors in the shades o Red and Pinkish Berry but it didn't look anywhere near to her's Dark Cherry one… (I need to grab a Cherry Red lipstick super-soon.. 😉 )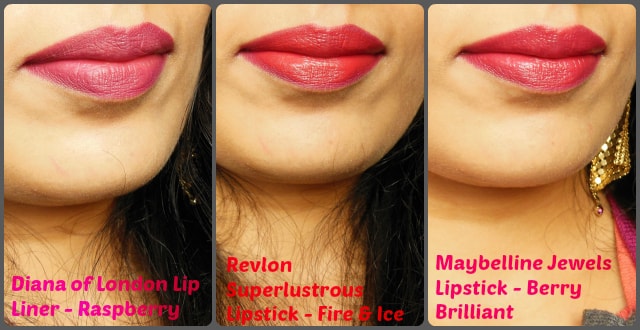 Don't Miss to Checkout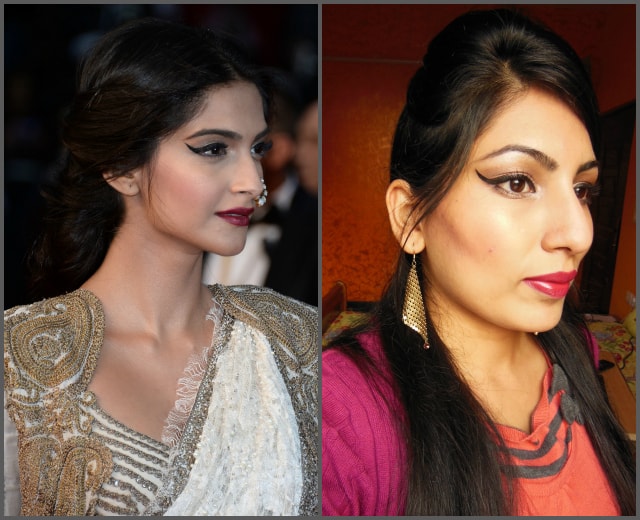 I also tried to make a bun with center partition but I have a chubby round face, which didn't worked out for me at all. Also, I didn't had any Nose ring with me, so used one of my earring (that too on the wrong side.. 😛 eessshhh!! ) as nose ring. Gosshh I made so many mistakes while copying this look.. gotta practice more 😉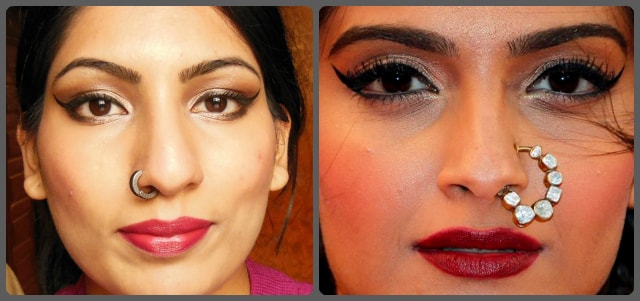 I clicked pictures in natural light and even after trying number of setting couldn't get the details of face makeup and eyes captured well. That's all I have for today. Enjoy the pictures or give me some constructive feedback.. 😀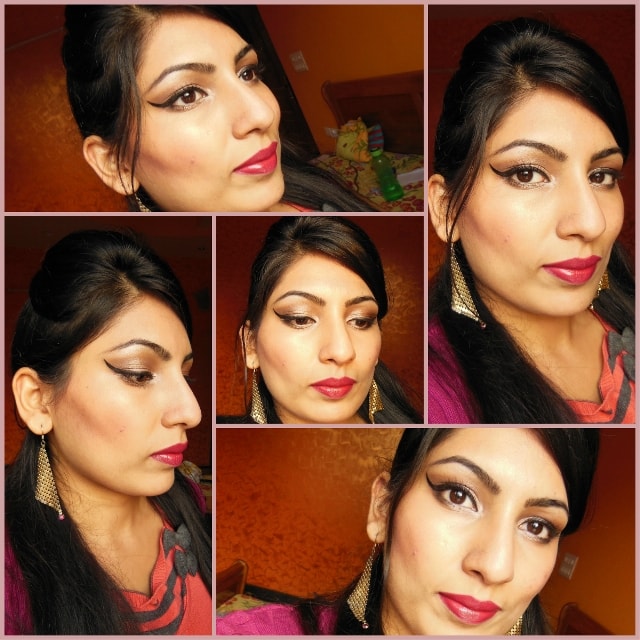 I have Eye Makeup Tutorial for this look too, if you are interested will upload that in coming days. Till then enjoy foggy mornings.. 😀
Have you tried any makeup look inspired from ramp or stars donning at the events? Do you find them inetersting?