What Am I Wearing Today: Shades Of Grey
I have been wanting to a gray smokey eye look since long but I have been missing one in my collection and haven't been able to find it easily across brands (I think INGLOT has one). The look got delayed in the absence of a gray eye shadow but here comes a pretty palettes to my rescue Accessorize Eye Shadow Palette in You are Everything which I grabbed few months back.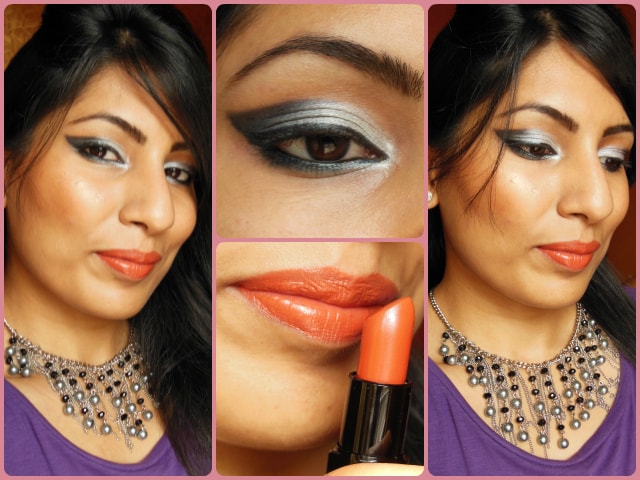 I haven't still been able to use all of the eye shadows of the palette but when I spotted this metallic gray in there, I knew I will be donning it next on my lids. I was not sure whether I will be able to pull off silver/gray eyes for obvious reasons, there are tonnes of eye looks with gold on lids but rarely find any one pulling a silver shade with grace. I think this is the least used in the Eye Makeup Diction followed by Red.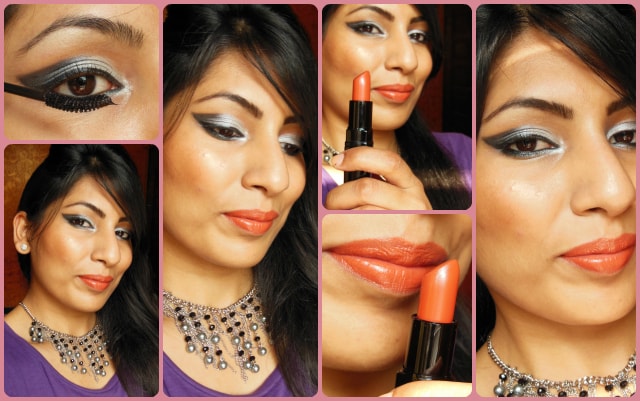 The look is inspired from Sonakshi Sinha, not sure where she was spotted with this makeup but I saw her picture in newspaper with smoldering silver lids and I was awestruck. I had to recreate it and see if I can pull it off!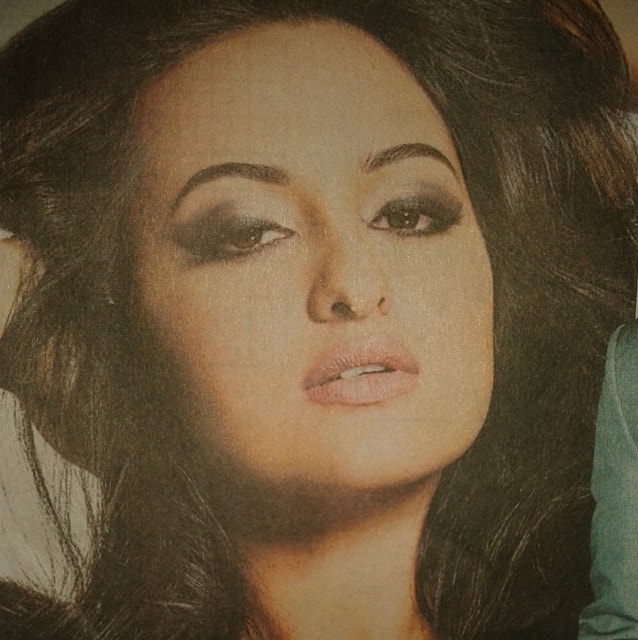 For lips, I almost picked up a peachy nude and then this lipstick popped out of the box, orangey coral from INGLOT #206. On cheeks there is lots of shimmery Coral Blush blended flawlessly with this tiny dusky beauty.
Products Used for the Look:
INGLOT Lipstick #206 a Coral Cravings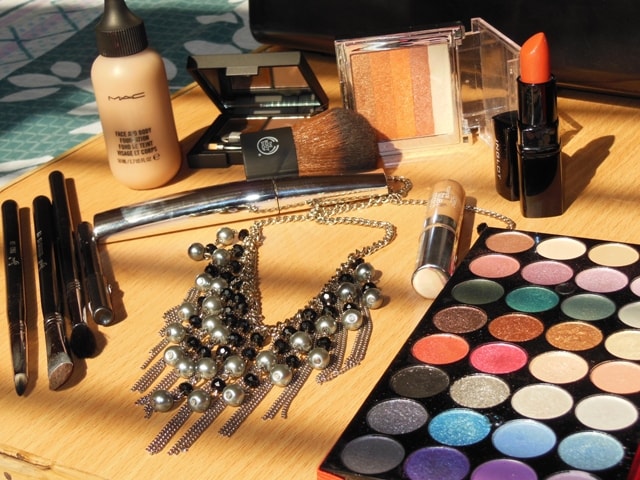 I think coral went well with silver smokey lids.. can you think of any other shade complimenting the look?
Hope you like this look! If you happen to recreate the look , Don't forget to share your picture with me on INSTAGRAM, twitter or facebook @Poonam_BMM. 
PS: Eye makeup Tutorial is coming up next, stay Tuned!