What Am I Wearing Today: Retro Twist Eye Liner
I am in a creative mood these days, there are so many look I want to try but just doesn't have enough time to do that.:) . I am so much loving eye makeup that I could spend hours creating these looks and clicking pictures.  Today I created this look that I wanted to do for almost an year but dont know what took me so long. I wasn't that good at winged eye liners that time so just gained some expertise on that front before going for this one.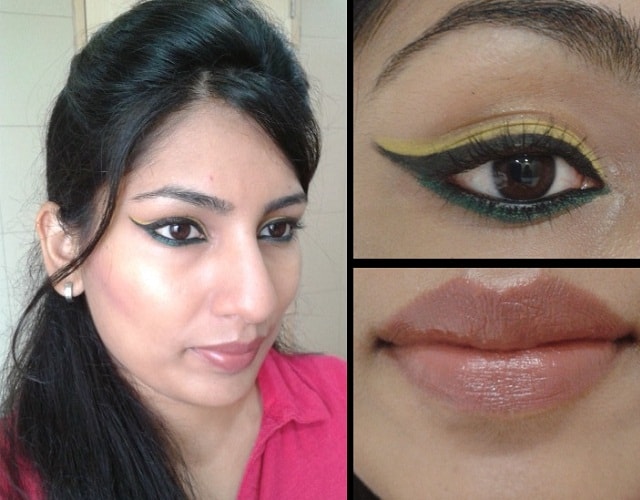 The look is inspired from a similar look by Ankita from Corallista so a big thanks to the gorgeous damsel.
The retro style thick, long winged eye liner has always been my favorite, I adore veteran bollywood divas for carrying this style with such a grace.   I added a twist by lining the lower lash line with a forest green eye liner.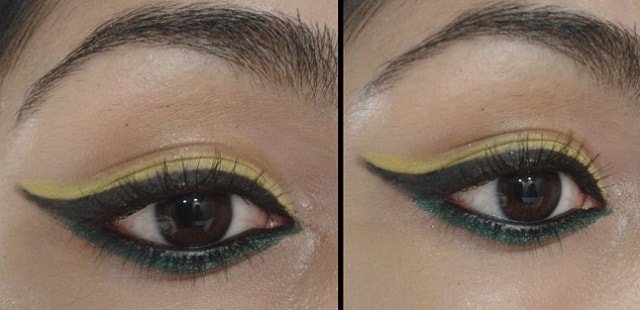 I just fell in love with the way i turned out.. Hope you like it as much as I do !! 🙂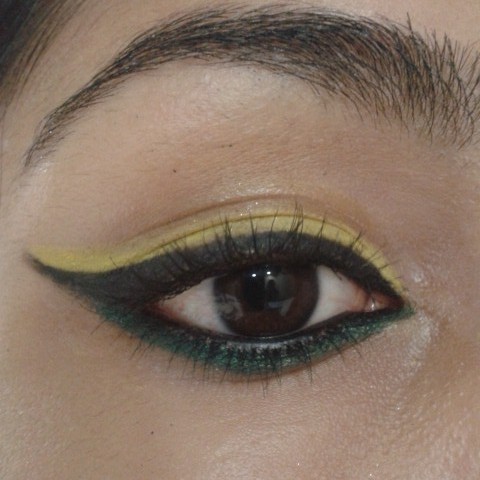 Products Used:
On Lips it's  Revlon Colorburst Rosy Nude Lipstick. I have used this lippie after ages.. 😛
Do share your feedback though comments! 🙂 🙂