What Am I Wearing Today-Purple Hue
This is one of the look when I started with something else in mind but nothing seemed to work and the result was just not good enough, thankfully it looked pretty nice from a distance so let it be. I drew this short winged eye liner so as to let the color take the centre stage. I added a navy blue eye liner on lower lash line to make the eyes look in cohesion with the tee.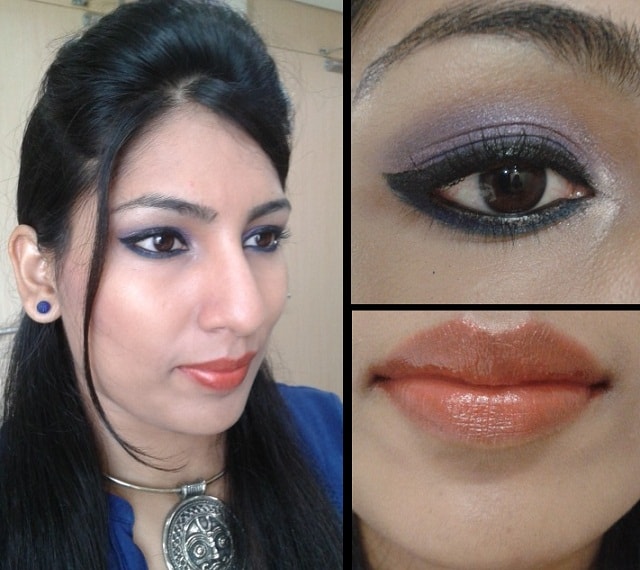 Dark purple eyes always make me look dull so as to add some color I picked up this bright Orange lip color and it did its job quite well.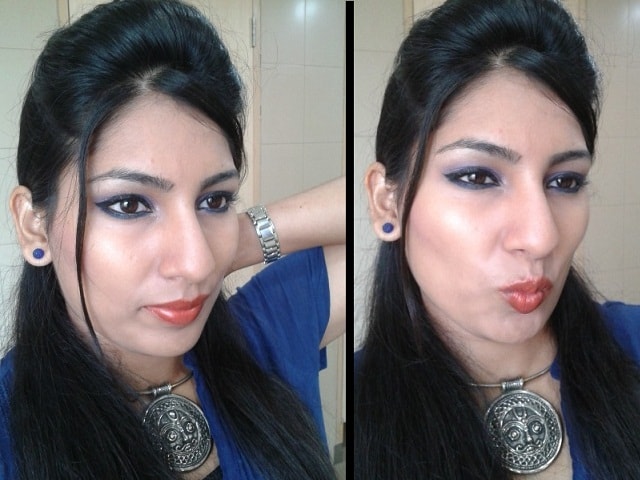 I think I am turned into a self obsessed photographer that just loves to click herself. A pout to perk my mood.. 😉 😉
Products Used:-
On lips , it's Revlon Just Bitten Kissable Lips Stain – Rendezvous (Review Here), though it is a bright coralish orange but due to my pigmented lips it look like a burnt orange but whatever it is I am liking it ..:)
How did you liked this look? Any suggestions on improvement!!