What Am I Wearing Today: Pop of Blue
Hello Everyone,
How'z your Diwali preparations going on?? I am pretty late for everything and have been hunting all the ethnic wear stores in the vicinity to find an outfit for Diwali but hard luck.. Anything that I like is priced at no less than 10K 🙁 and Couldn't find a decent Anarkali at any less than that. I shall share some of the suits that I fell In love in the end of the post but before that lets talk about this makeup look I have to share with you today!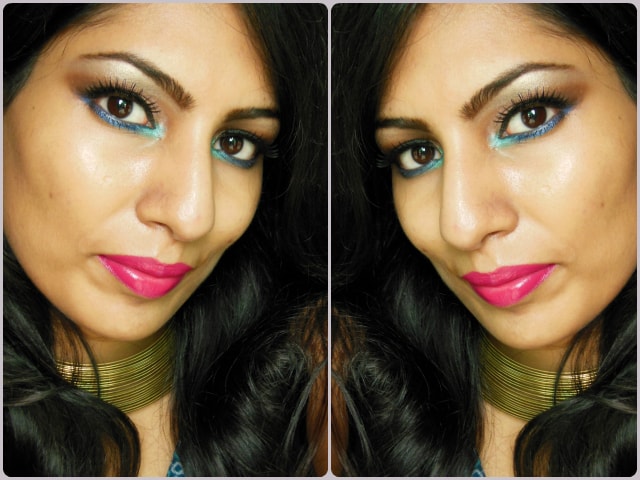 I did this look a while ago but I find it super – terrifying to edit pictures and select a few from the pool of similar shots 😛 to put up here.
I started with neutral golden brown eyes but that didn't quite won me over so I added a pop of Blue under the eyes and yes that looked better. I added another shade of blue ( sky blue) to inner eye corners for highlighting as there was already so much of gold on my lids. 😉 .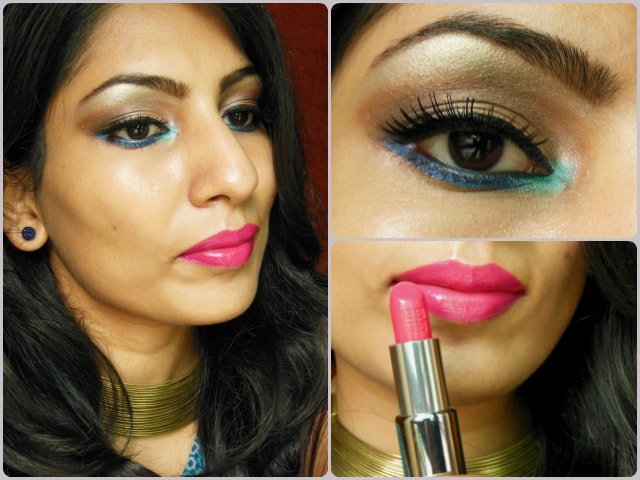 I guess I skipped on blush this time and let my lips and eyes do the talking here. I applied my Favorite MAC face and Body Foundation and topped with MAC Skin Illuminating Lotion on high points of cheek and nose bridge!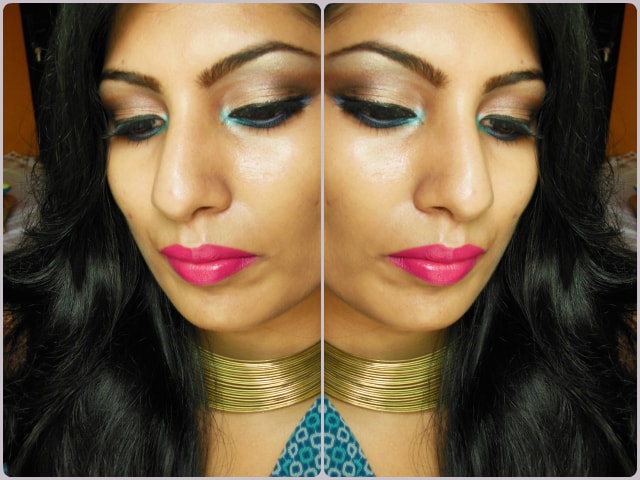 On Lips, I smothered on this gorgeous pink lipstick, Givenchy Le Rouge Irresistible Fuchsia in satin matte finish which complemented my blue eye makeup perfectly!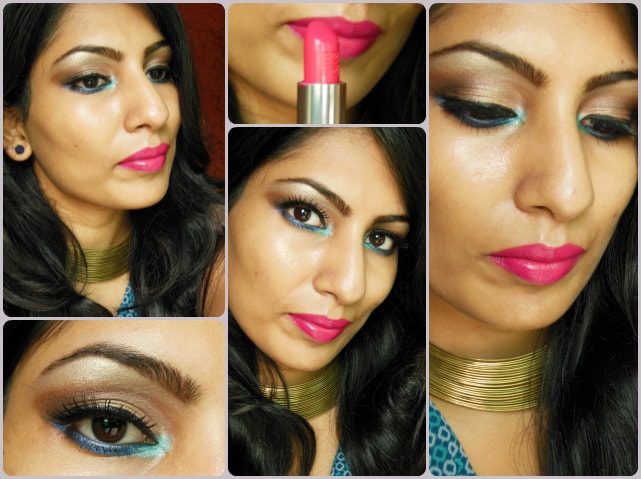 Will share the details of eye makeup and the eye shadows used in the Tutorial!
Don't Miss to Checkout:
Hope you liked the look!
Don't forget to share your feedback on the look! Also, do suggest which blush Should I have used here?
PS:Here is the picture of the suit I cant get my eye off.. I want this Anarkali !!! but its almost 18K .. 🙁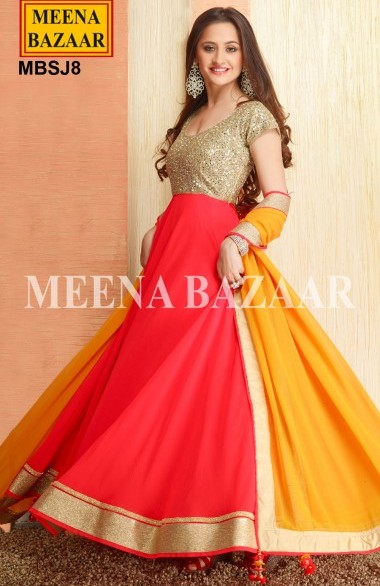 Are you sorted for this year's Diwali? What are you planning to wear this Diwali?