What Am I Wearing Today: Peacock Blue Eyes
Hello Everyone,
It is quite rare to me that everything falls in place when I am doing a full face makeup look. Seriously, everything like Eye Makeup, Blusher, Lip color, Hair and even the pictures because usually there is that one thing (could be more than one) which always puts me off which could be bad hair day or picking up a ridiculous lip color or that unblended blush and if all goes well makeup wise, pictures disappoint me. But gurllzz, I guess God was on my side while I was shooting this look as I loved everything about it the eyes, the face, the lip color and the pictures.. ohh my!! I fell in love with myself again 😉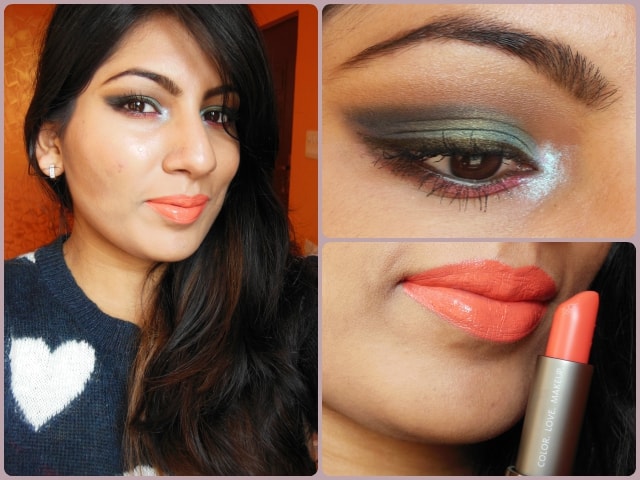 Heheh.. Self obsession but you we beauty bloggers are self obsessed in some way or the other 😉 and we are proud of it!
My skin wasn't in perfect condition and there was that stupid acne mark on the cheek but who cares if your #Makeupisonfleek… (its rhyming.. haha)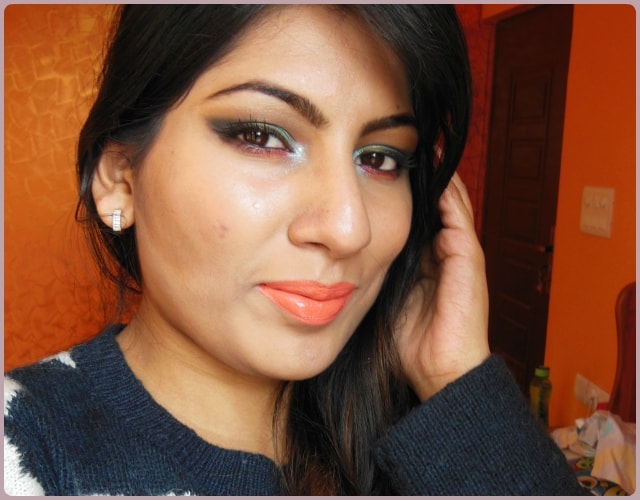 I did this soft peacock blue eyes which are appearing greener than blue in pictures but girls trust me it looked more vibrant (and bluer) in person and I am totally loving that addition of glitter in the inner corner for that sparkling effect. The eye makeup is soft but still quite Glam! I could have picked a muted pink to go with this look but what my lips wanted was this juicy orangey lipstick from Zoeva. As there was so much going on eye and lips, I opted for my favorite peachy blush from Maybelline.
Products Used:
MAC Loose Eye Shadow – Reflecting Teal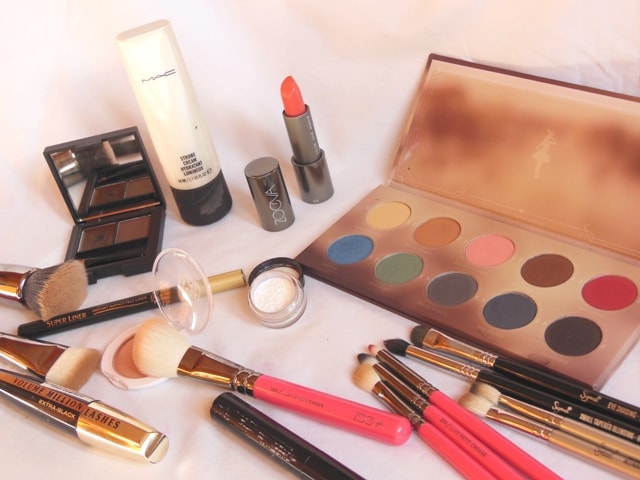 Don't Miss to Checkout:
I have a tutorial on this Eye Makeup look coming up.. So stay tuned gurllzz 🙂
Hope you liked the look!!
Share your thoughts and feedback in comments below
Loads of love.. :-* :-*
PS: If you get inspired and recreate the look, don't forget to share it. Tag me on instagram, facebook, twitter (@Poonam_BMM). I would love to see it on your eyes.