What Am I Wearing Today: Parineeti Chopra Inspired Makeup
Hello,
The wait for the long weekend is over, it is here… :).  We were planning for a weekend getaway but nothing worked out, so will be home catching up on my beauty sleep and yes some shopping plans too ;). Today, I have a bold makeup look donned by bubbly Parineeti on VOGUE Magazine cover page. I would like to thank Janani Comar for sharing Parineeti's picture with me and inspiring me to do this look.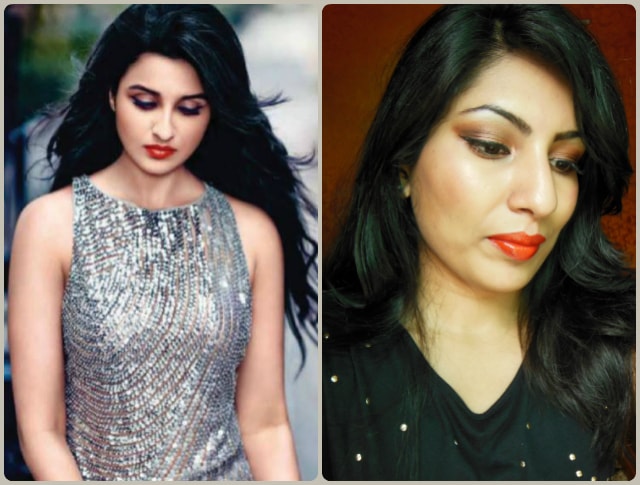 I have been trying hard to get the perfect makeup look for the Bold and bright INGLOT Lipstick #103 when she showed this picture to me and I knew this is going to be my look for the lipstick, subtle brown eyes with flaming hot red lips ;). I wish I had a blingy silver tee but had to manage with the black one instead.. 🙁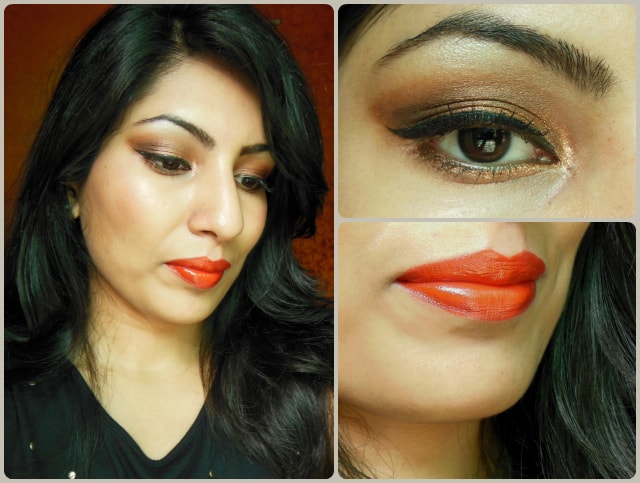 The lipstick look more orangey in pictures (My cam was determined to make this lipstick look Orange than Red) but trust me it has ample Red undertones to qualify the shade for an Orangey-red lipcolor. Though, in some pictures Parineeti's lip color appears to have burnt Orange tones.. might because of editing or light play.. not sure 😛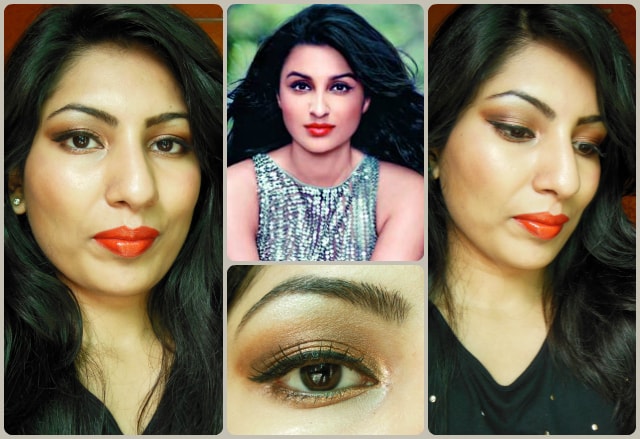 I just loved how subtly the coppery brown shades are used on her lids with the tiniest winged eye liner and a fine choco brown line defining the crease area.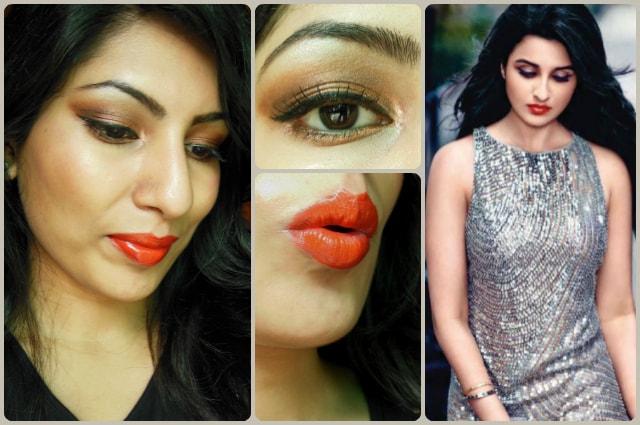 Products Used:
MAC Eye shadow Pigment – Copper Sparkle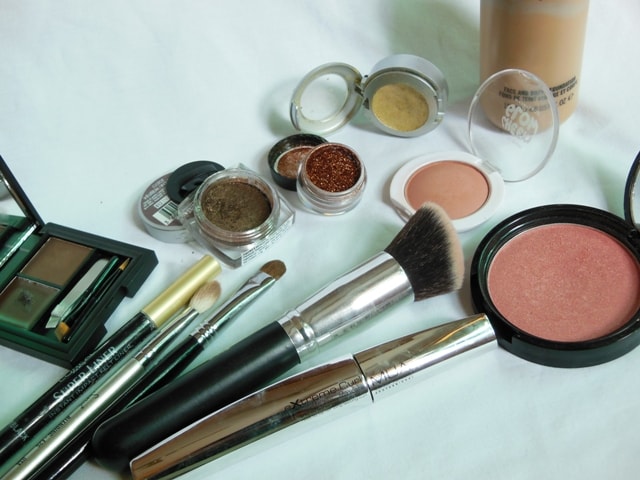 Did I do justice to the look? Do share your thoughts and feedback in comments?