What Am I Wearing Today: Orangey Red Lips
I am sure you guys have been dead bored of my red lips look. Apologies for coming up with another Red lip lock but I promise it is different this time,different from all the Reds I have worn earlier.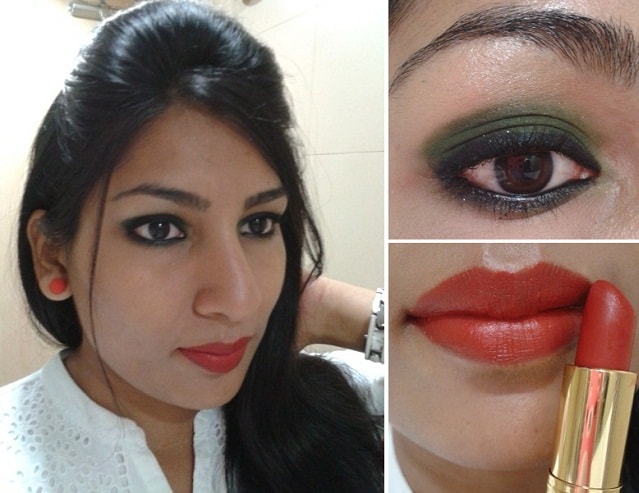 Orange is my all time favorite and so is the Red and when both of my favorite colors came in a single bullet I got shot 😉 😉 .
Any Guesses for the shade..>??>>?? (Definitely it is a part of my Revlon Super Lustrous Haul (Shown Here).. 🙂 🙂
I have reached to a conclusion today that Green eyes looks great with Red on lips especially orangey-Red.
Hope you liked the look..!! 🙂