What Am I Wearing Today- Orange and Blue Eye Makeup
It has been a while that I tried any colorful eye makeup but reddish-pink on the crease is here to stay. So, today it is going to be a mix of Blue, Yellow, Orange and Red on the lids.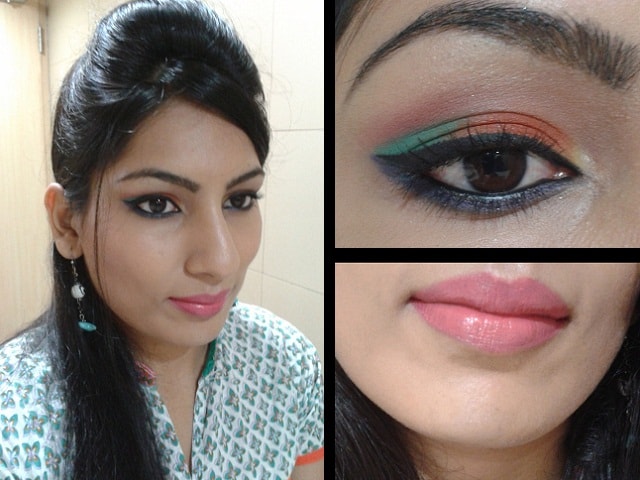 Unlike my usual tied hair with a puff and a side flick, I clicked few pictures with loose hair this time.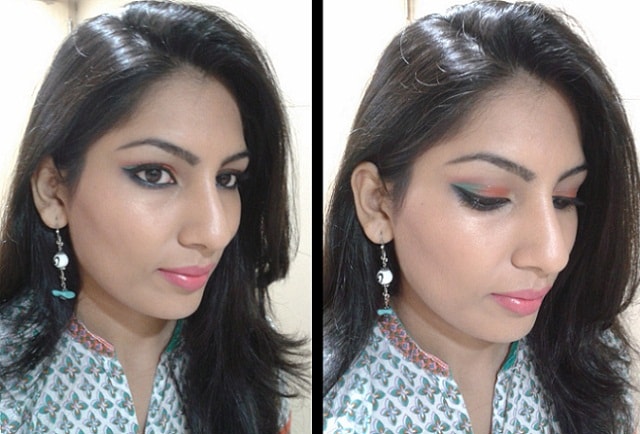 I think the tied hair look comes out better in pictures but I am dead bored of it and I am sure you also want to see some change in m hairstyle. 😉 . I will try to put in some efforts in that section.. just wish it looks better on camera. "P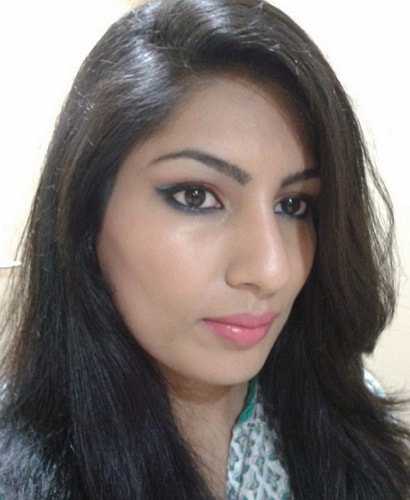 I have a tutorial prepared on this eye makeup as well, so will try posting it here within a week! So many days and no reviews.. isshh!! I have missing the reviews post myself but please bear with me for few more days and there will be reviews all over .. there is so much in the pipeline.. 🙂
 What's your plan for today: Movie/ Shopping or a laid back lazy weekend.. 😉