What Am I Wearing Today: New Definitions
 Sometimes, you found a product with which you just can't stop experimenting and I am facing the same with my recently found love L'Oreal Instant Impact Felt Eye Liner – Black (Review coming up soon). The liner looks like a sketch pen with a pointed felt tip which draws eyes effortlessly and I am thinking of trying all the outrageous eye liner styles with this eye liner.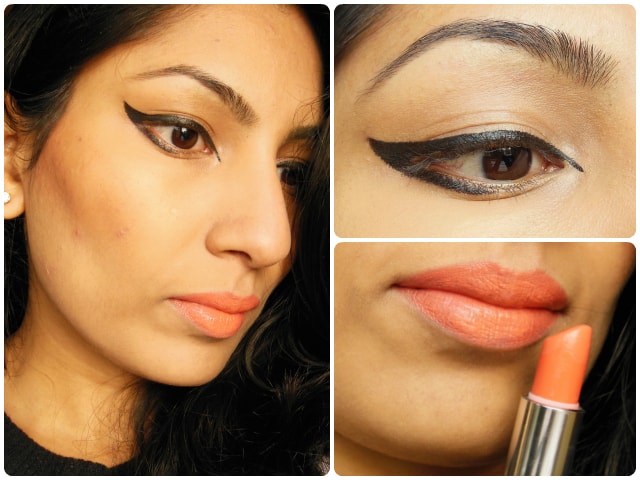 I did Sonam Kapoor's Cannes 2013 Inspired Eye look using this only and today again  I drew some unconventional lines with much ease. I saw it somewhere on the web and was determined to try it out. It didn't turned out that great but was happy that it looked somewhat similar.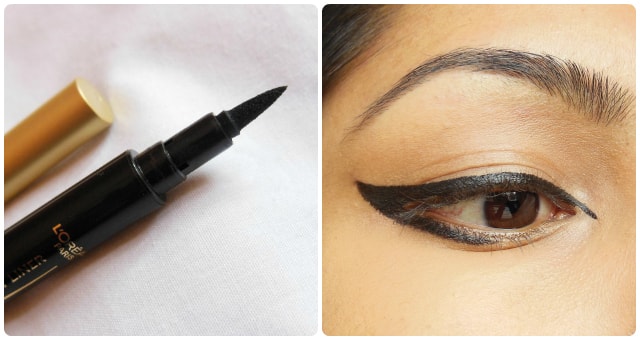 On lips, I went for a soft Orangey- coral lipstick, any guesses?
Hint:- It belongs to one of the most affordable Makeup brands of UK and I have received it as a gift from fellow blogger. 😉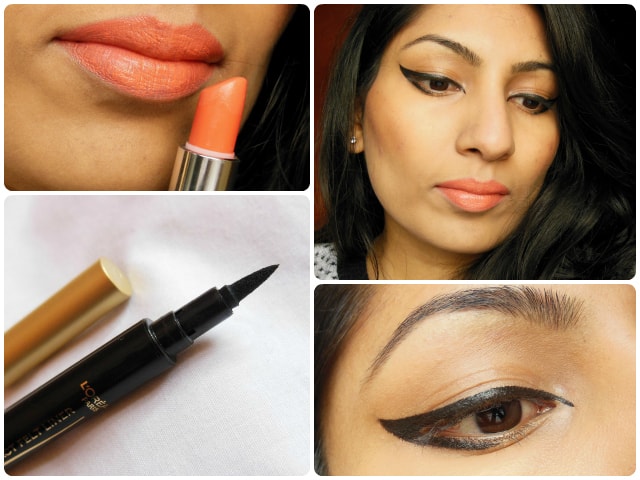 On cheeks it is mix of a cream blush (another newbie in my stash) topped with Colorbar Just Earth powder blush. The pictures are looking bit warm as I clicked them just a while before the sunset.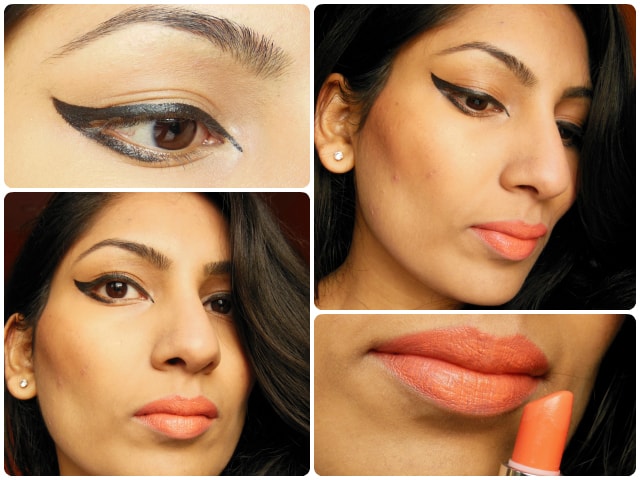 This is my first look in 2014 and you can expect many more, Hope I stick to my regular posting schedules :Pray: :Pray: :). Here is a fun collage of my eyes.. 😉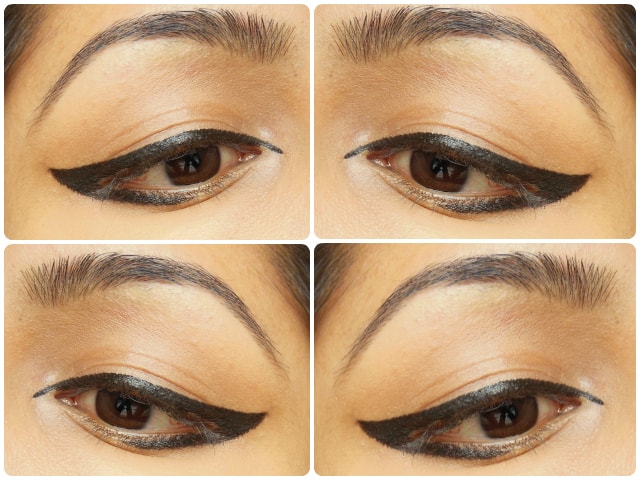 How did you liked this look? Do you stick to your favorite eye liner style or like to experiment like me.. 😉 !