What Am I Wearing Today –  My Birthday Look
Good Morning Everyone, Today, I re-created the look I wore on my Birthday last month. That day I didn't want to spend hours before the Mirror and clicking pictures  (actually I did wanted to.. 😉 ) as it would have lead to **Ignoring Husband** situation so decided to do a similar look again just for you people.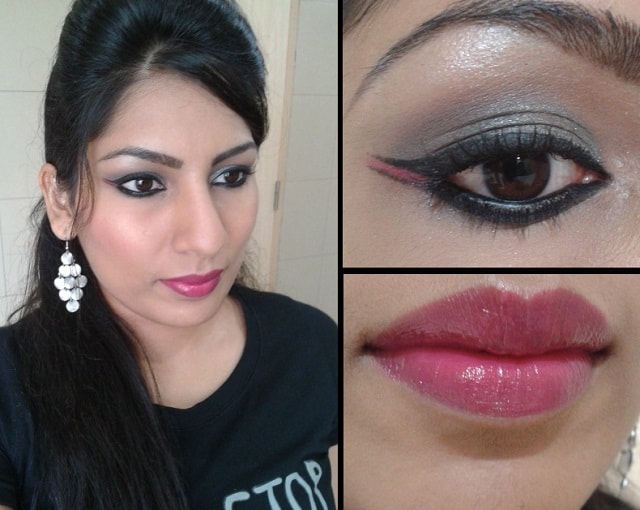 It has been so long that I did something including black on my eyes as I was in a **Indulging Colors** mode.  To give them a break and use my favorite Maybelline Color Tattoo Eye shadows I did this super-simple *Glistening Gray Eyes with a touch of Pink* Eyes. I applied the Audacious Asphalt all over the lids using my ring finger..trust me it give better application than the brush and using the SIGMA E25 Blending brush blended the crease color with INGLOT Freedom System Eye Shadow Matte #390
The eye makeup looks incomplete without winged eye liner and to double up the fun I added another wing along the lower lash line with a bit of pink in between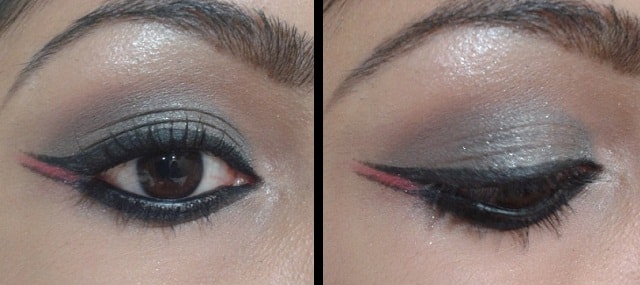 For lips, I opted for a Fuchsia Pink long-lasting lip stain from Revlon, the Revlon Just Bitten Kissable Lip Stain in Smitten. I got this Mehendi done on the ocassion of Rakhi.. 🙂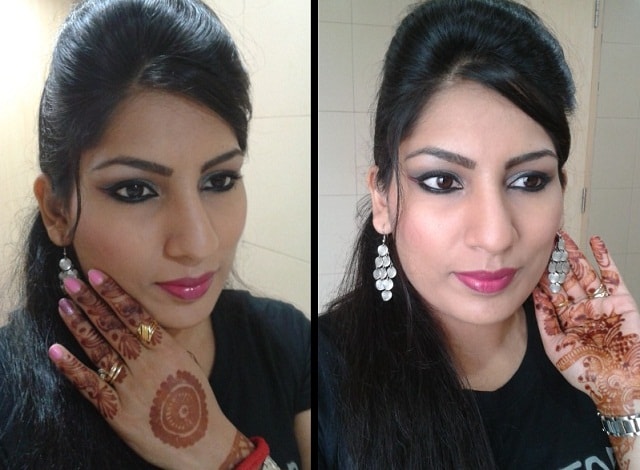 For cheeks, I went for a berry pink color again. Its Revlon Berry Flirtatious topped with NYX Illuminator in Chaotic for a glowing look. The ear rings are a gift from my sister.. <3 <3 these!!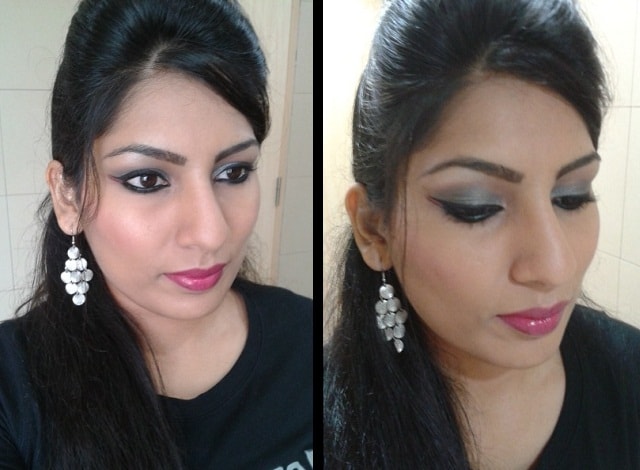 These Revlon lip Stains not only last whole day but gives a plumped look to my lips… 🙂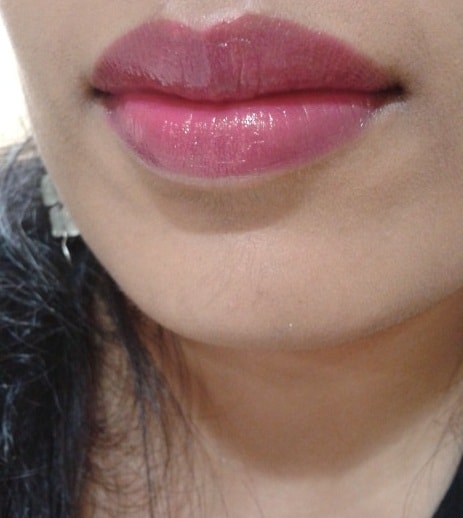 Products Used–
For Face and Lips-
And if you were wondering, what I wore… I kept it really simple (:D :D) with my Fuchsia Pink Jean and Black tee.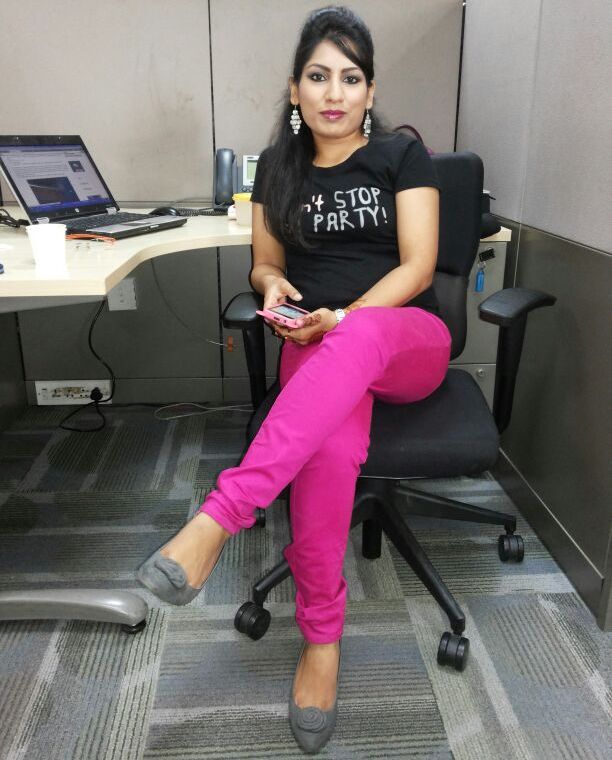 Ignore all the mess around!! 😉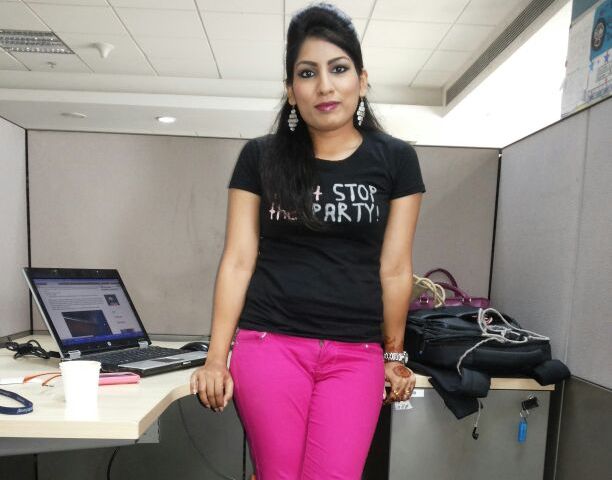 Do you like the look? Share your thoughts through comments!
It feels so saddening na.. my Birthday is gone now wait starts for an year again.. 😛 :P… why aren't the birthday's celebrated for a week or so, so that we can enjoy ourselves to the fullest… don't you agree!!