What Am I Wearing Today: Lakme Sabhyasachi Inspired Fishtail Eye Liner
Hello Everyone, Today I will be sharing one of the longest pending posts from my "Look-O-Pedia". :D. I am always on the lookout of interesting (read challenging) eye makeup looks so I can work on improving my skills and shouldn't remain stagnant at any level. Being a "Leo" I love being challenged 😉 ..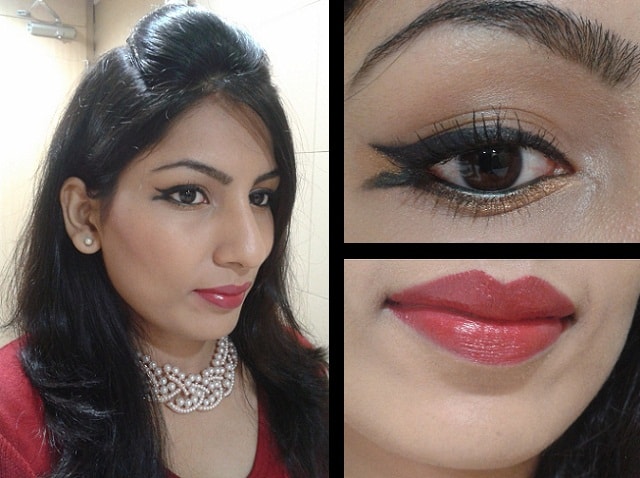 I saw this unique eye liner design while flipping the weekly "Brunch" pages and I knew that I had to try it. The model is showcasing the Lakme Sabhyasachi collection here. I don't have this pretty golden eye liner, so replaced it with a gold eye shadow which didn't really worked :(.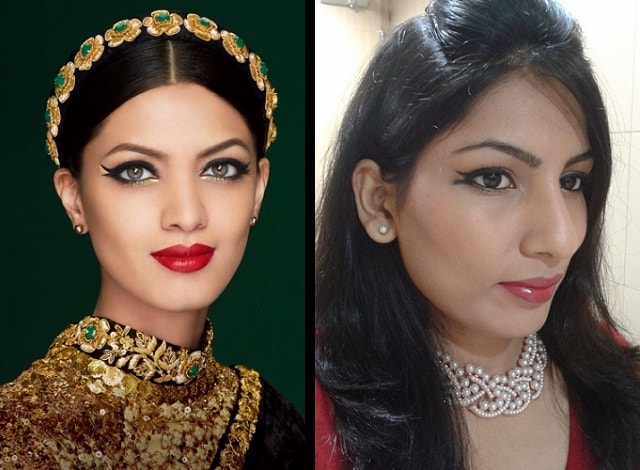 I am loving the curved angles that are created on the outer corner of the eyes.. .. it's a fish tail! 🙂 . The lower wing didn't came out that well .. A bit more curve and sharp edges would have looked nice but for the first shot I can live with that. ;). I first did matte red lips than don't know why topped up with a gloss!!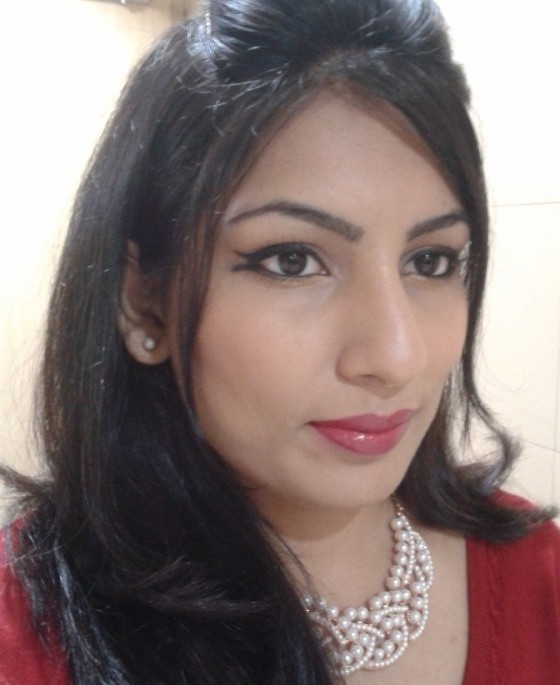 To tell you the truth, I like re-creating things and get inspired pretty easily. I like to add some personal essence to the inspirations, which normally results in something entirely new.:)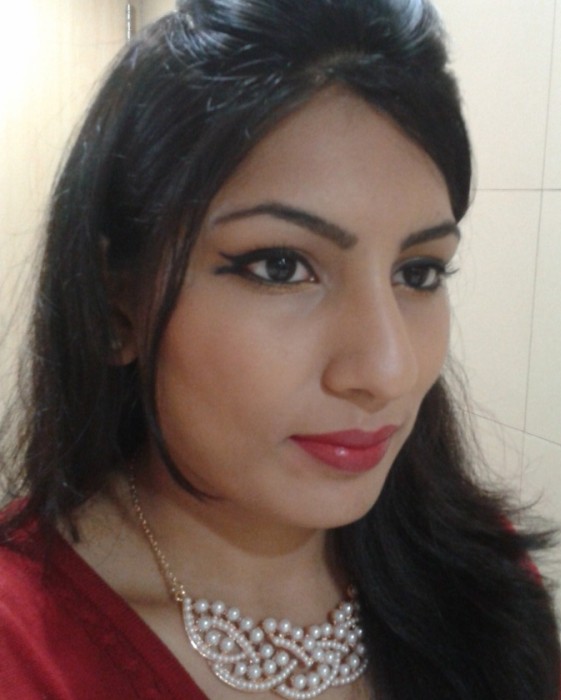 The only reason I could think of behind lack of innovation is picturizing the looks before-hand but rest assured I am constantly working on improving myself.. let see if I get to see some results as well!! 🙂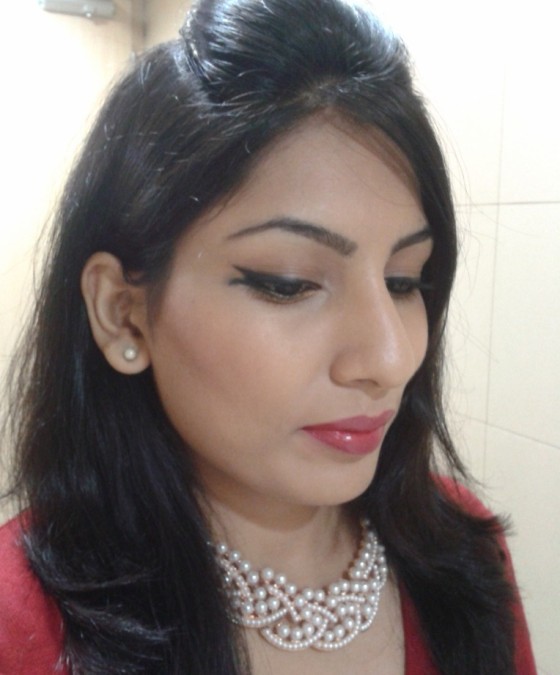 I like the way I am but there is hell lot of scope of improvement on the innovation front. "Improvement is Constant"!!! 🙂
How did you like this look? Do you prefer matte of glossy red lips?
PS- If you would like me to re-create some looks, please share the pictures and I would love to give them a shot and come up with some easy-tutorials on the same