What Am I Wearing Today -Kohl Rimmed Eyes
Another Lazy day when I just wanted to stay away from eye shadows. I was just going for kohled eyes when I thought of putting this newly bought Kajal to test and drew this black rims around the eyes.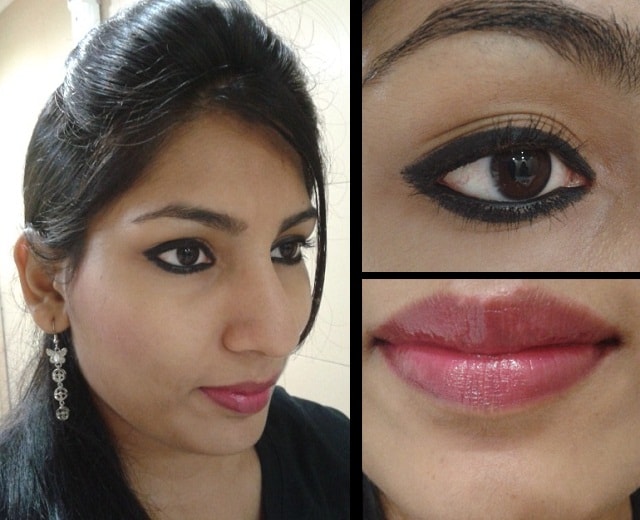 Its the same Kajal/liner on lids and waterline.. any Guessess?? .. Hint :- "Kareena is Brand ambassador for this Brand" ;).
On my lips its Revlon Just Bitten Lip Stain in Smitten (Review Here)… just a simple easy – peasy look for today.
Have a good day!!