What Am I Wearing Today – Green and Pink Festive Makeup 
Hello Everyone,
Are you done with your Diwali cleanings yet?? Well I guess I am almost sorted and now need to start with the decoration stuff and may be buy some new things to prettify my place and make it look more festive.
But before indulging in all this, lets talk about the festive makeup look.. Are your bored of your usual Gold and neutral looks or even that smokey eye makeup doesn't tempt you enough to give it a try! How about acing the makeup game this diwali with the same green and gold eye shadow but in a different way!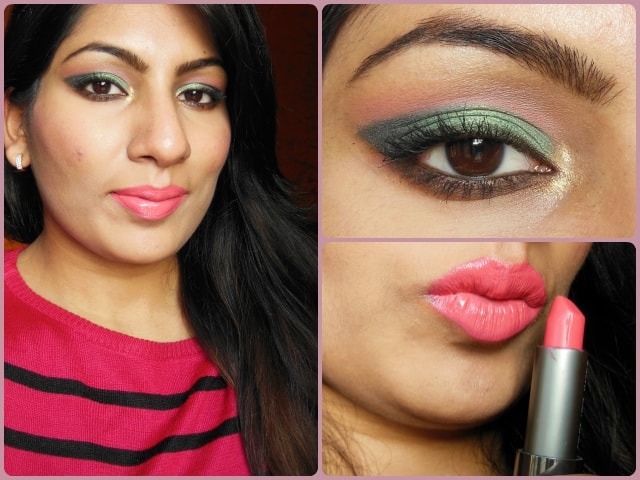 Today, I am sharing a look with the usual shade like Green and Gold which screams festivity but we are not going to apply them the usual way because this Diwali it's going to be different.
I shot this tutorial around last year but never got to post it, because I was so worried about that acne peeking through my cheeks but this time I decided whatever.. I am going to post it! So here it is, my metallic green eyes with a hint of pink in crease and gold on inner corners.
I used L'Oreal Magique Blush in pearly rosey pink shade but as the color is sheer it is barely visible in the pics. On lips, it is a bright creamy coral-pink lipstick from Zoeva but you can go for your favorite pink of nudish-pink lip color as well.
Products Used:
MAC Loose Eye Shadow – Gold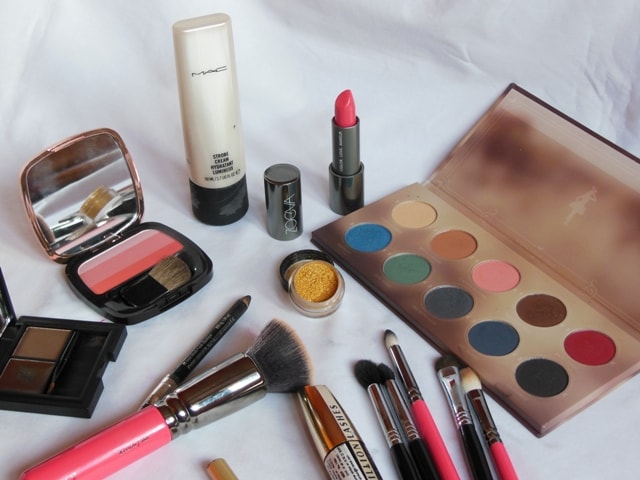 I have a tutorial on this Green and Pink Festive Eye Makeup look coming up.. So stay tuned gurllzz  🙂
Hope you liked the look!!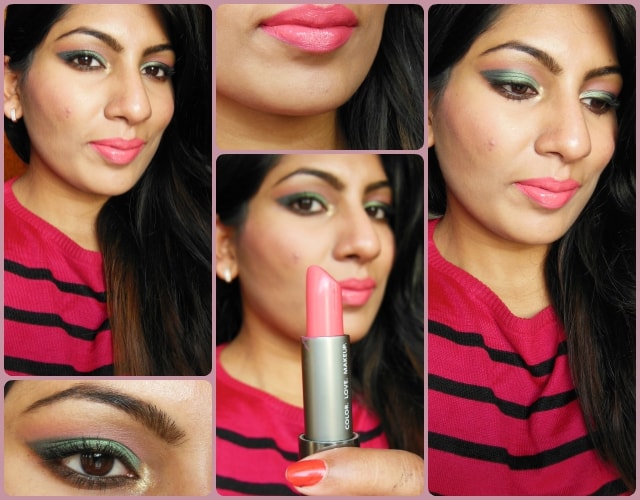 Share your thoughts and feedback in comments below
Loads of love.. :-* :-*
PS: If you get inspired and recreate the look, don't forget to share it. Tag me on instagram, facebook, twitter (@Poonam_BMM). I would love to see it on your eyes.