What I Am Wearing Today: Graphic liner and Purple lipstick
Hello Everyone, its Fridayyy.. 🙂 🙂 .. any plans for weekend
Today, I tried some thing that I never did before- a purple lip color. Like all the girls purple is one of my favorite color and I love to see it everywhere except at one place – LIPS! I hadn't been to beauty blogging I am sure I would have never picked it up, but that's not the case and I cant restarin myself from experimenting. This is my second most daring experiment after Red lip color. 🙂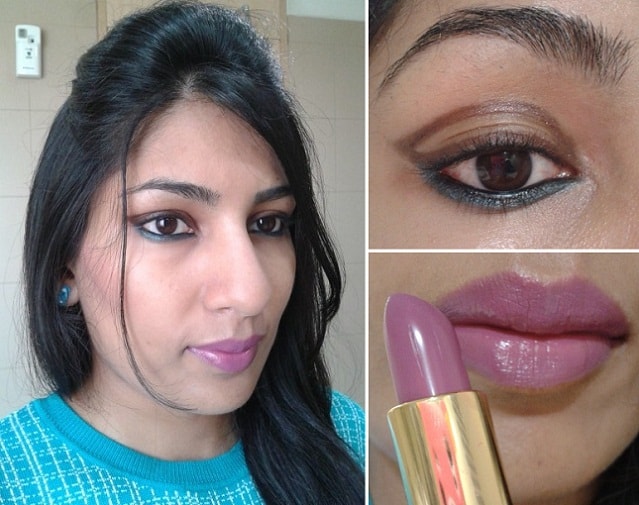 The Eye liner style is inspired by Vipra from Forever Magnifico. I gave it my best shot but couldn't get it as clean as her, I need more practice.. :). The lipstick is again from Revlon Super Lustrous collection.
Products Used:-
L'Oreal 24Hr Super Liner Gel Eye Liner – Brown (Review Here)
Faces Long Wear Eye Pencil- Aqua Blue (Review Here)

Revlon Super Lustrous Creme Lipstick- Berry Haute ( Review will be up tomorrow)
Please share your thoughts on this look! Any suggestions to make this lip color look better??