What Am I Wearing Today: Glittery Black Smokey Eyes
Hello Dolls,
Are you ready to welcome "New Year" in your life.. we are just 1 month away from it and I am already feeling the rush of Christmas jingles and new year eve 🙂
Well, amidst of all the excitement I can't ignore that I have to look my best and glamorous self if I have to head out to celebrate with friends and what could be better than a black smokey eyes.. a Glittery Black Smokey eyes!! BAANNGG!!!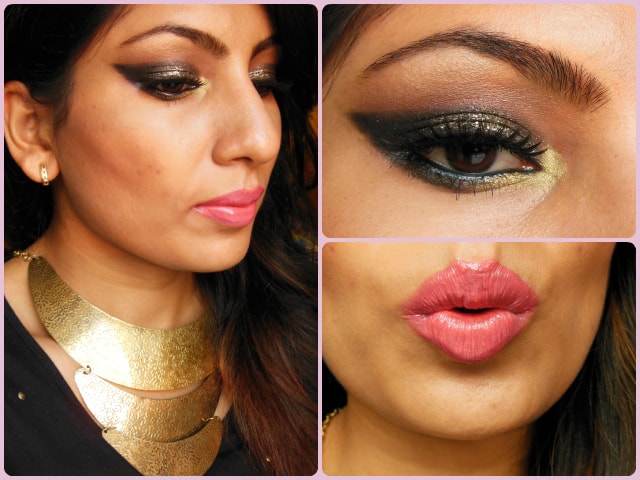 I have been experimenting with MAC Pigments and Glitters to find the best way to incorporate these in my makeup looks because they are so pretty and using them just as eye shadows will fail their purpose so I used them as a pop of color on lids and yes they work best that way.
I have used a sparkly copper eye shadow as a pop here and it just took my usual black smokey eyes to next level. I popped in some dramatic eye lashes because they made the look complete.
As I had so much going on Eyes I opted for soft pink glossy lips using the Lakme Absolute Gloss Lipstick Desert Rose and my all time favorite peach blush, Maybelline Creamy Cinnamon on cheeks. I used MAC Extra Dimension Lorelei eye shadow as cheek highlighter and it gave a soft highlight over my staple MAC Strobe Cream.
Products Used:
MAC Copper Sparkle Pigment
MAC Gold Pigment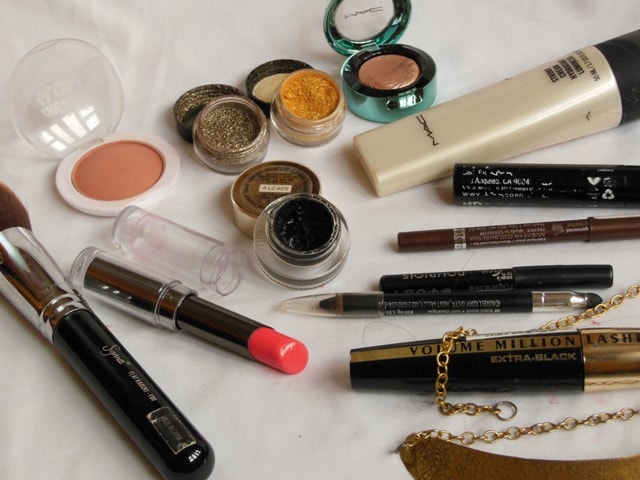 Hope you enjoyed this look!!
Share your thoughts and feedback in comments below
Loads of love.. :-* :-*
PS: If you get inspired and recreate the look, don't forget to share it. Tag me on instagram, facebook, twitter (@Poonam_BMM). I would love to see it on your eyes.