What Am I Wearing Today: Give Me Green
I have been on colors spree this week and the culprit could be this romantic weather and the incessant rains which makes everything look pretty and colorful. Today its mostly green on my eyes with a dash of pink inspired from the lush green trees on the roadside 😉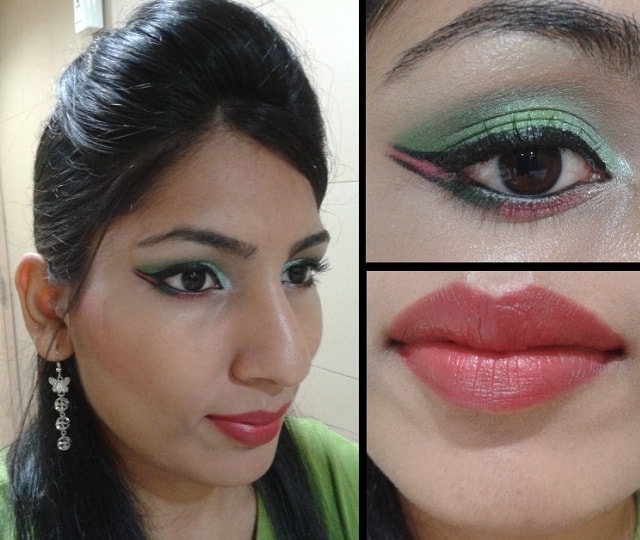 Here is a closer look at the eye makeup, I used three different shades of green eye shadows to achieve this look. I lined my eyes with L'Oreal Infallible first but it wasnt coming that black so added Maybelline Hyperglossy Liquid liner on top to add some spark to the eyes and Pink to break the monotony of Green.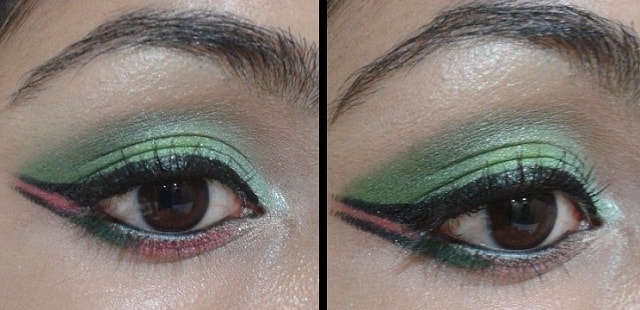 Trying to capture pictures from different angles bored of the same pose every time but there are limitations so had to stick to this only, till the time I find some good poses & angles where are the maters of Photographyy .. share some tips na!! 😉 😉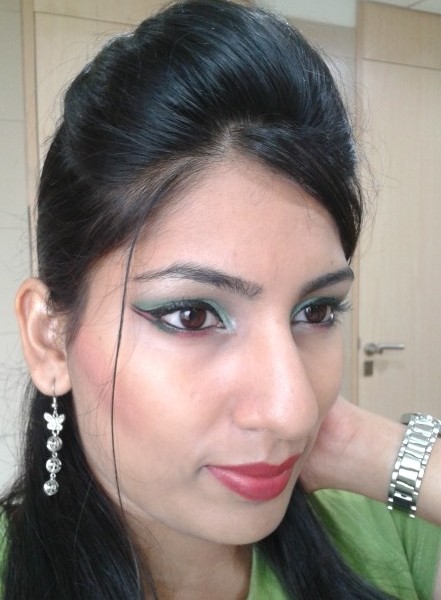 Products Used:-
On Lips its Revlon Super Lustrous Berry Rich Lipstick and NYX Dusty Rose Powder Blush on cheeks 🙂
Hope you like the look!! 
Have you tried any all green Eye Makeup? Which lipstick shade do you think works best with Green Eyes?