What Am I Wearing Today – Dripping Olives
Hello Everyone,
Howz the day treating you any plans for the coming weekend? For me it will be packed up with lots of pending reviews, looks, Makeup tutorials and clicking pictures of all the stuff that have been lying around for months now!
For Today's look I have used all the newbies that have been waiting for quite long for their turn to be clicked and being actually used for the purpose they serve. I named the look "Dripping Olives" because these Olive Green Eye Shadow has been falling out like crazy.. 😛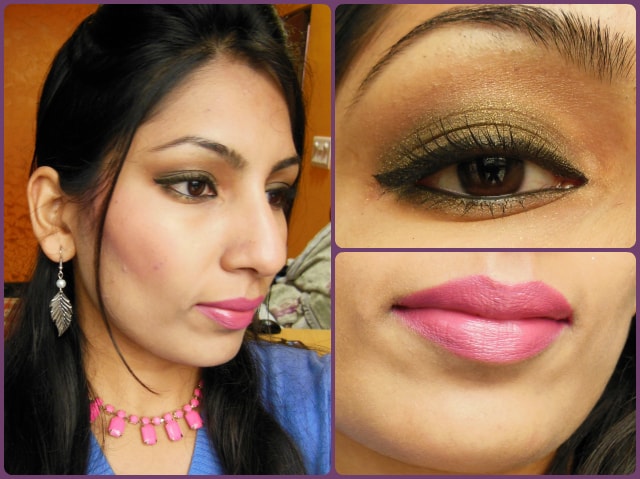 I was pretty much excited to use the Eye shadow as I am using its counter part in Endless Chocolat  which is working exceedingly well for me. So, I have been expecting similar results but sometimes the formula changes with the shade and that can impacts its application as well as results to a great extent. That was the case I faced with L'oreal Paris Infallible Eye Shadow in Cosmic Black. It didn't turn out that spectacular as it looked in the pan and went sheer on the lids. (Full review coming up soon!)
For lips, it is INGLOT Freedom System Lipstick Refill #68 which I have won in an eye makeup contest held by Samyukta on her blog "ISimplyLoveMakeup" along with an eye shadow. The lipstick is a beautiful rosy pink shade which is extremely wearable. The formula is amazing with highly colored pigments and long staying span like other INGLOT lipsticks.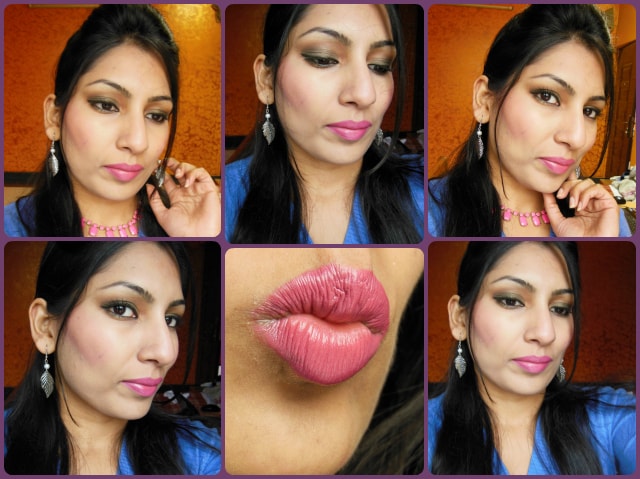 I was happy with how the lipstick turned out on me but eye shadow left me disappointed.  I was planning to do this and that with the eyes but with the poor colorpayoff, I just let it be. 😛
If you are wondering for the blush I am using here.. stay tuned will reveal it soon in my Haul Post!!
Products Used:
L'oreal Paris Infallible Eye Shadow – Cosmic Black (Review Coming Upp!)
INGLOT Freedom System Lipstick Refill #68 (Reviewing soon)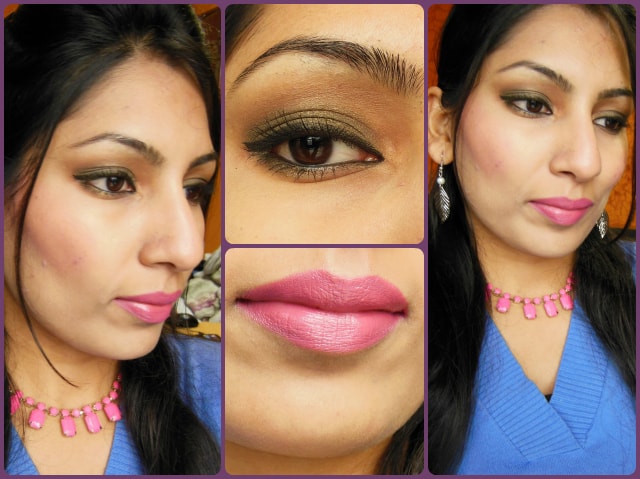 This is a pretty simple look with no complicated mix of eye shadows or eye liner design and I think it can be recreated with utter ease by anyone.  An interesting Eye Makeup look is in the making.. will try to post it soon!!
Till next time.. Keep coming.. Keep Loving!!
Poo <3