What Am I Wearing Today: Color Madness Continues
Yeshhh, yet again I ended up with colorful eye makeup. I just couldn't live without the gorgeous eye shadow palette I bought during a blog sale from Cynthia. At that time I bought it just for the color with no intention of putting them on eyes, but I found it so hard to resist of not using that versatile combination on lids.
The Previous Look Using Inglot Eye Shadow Palette that I created using the same palette was just stacking of color but this time I applied the colors in a softer manner and blended the crease color.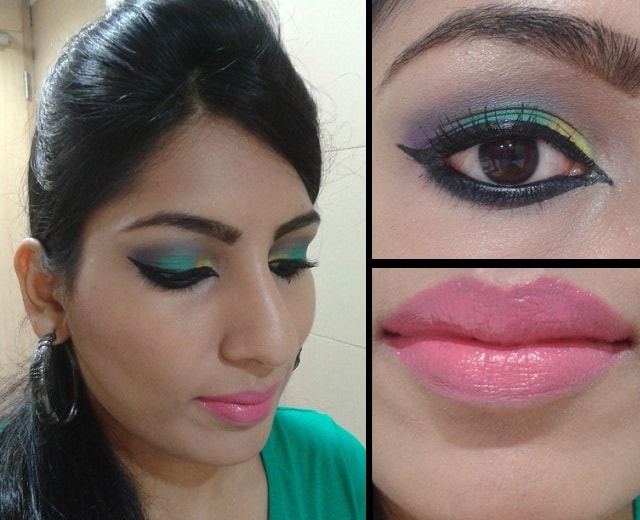 Did you noticed another difference..Nooo!! 🙁 🙁 . Okk it is the way I drew my eyeliner. I have seen this style somewhere on the blogosphere and was so eager to try it one me. It is called "Arabian Style Eye liner"  though it is no where near the actual Arabian Eye liner but it is my first attempt at drawing my eyes the Arabian Way.. So I shall be given a chance to improve 😉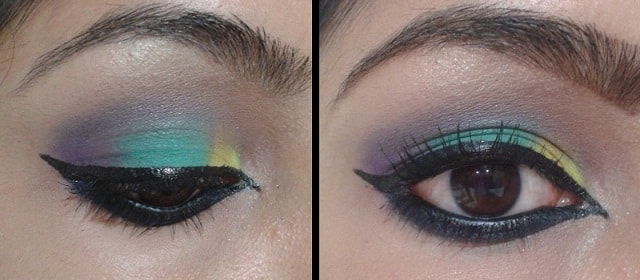 You must be hell bored of my similar lip color but with blue on eyes I thought pink would go the best..(I told you this is my favorite lip color 😛 ).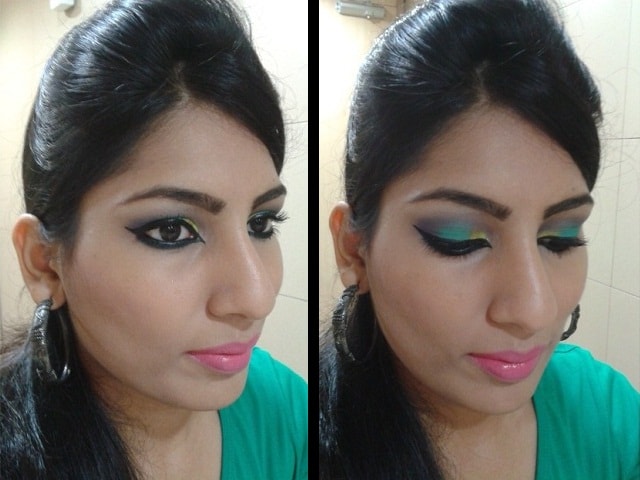 Products Used:
For Eyes –
For Lips –
Diana Of London Absolute Moisture Lip Liner in Rose Blush (Lined lip and filled)
Don't Miss to Checkout:
How did you like this look? Any suggestion for the lip color with this eye makeup?
PS- I have posted this look for Bring Out Your Inner Diva Contest Held by the gorgeous Girl, Samyukta.  . You can check out my entry here http://www.isimplylovemakeup.com/2013/08/entry-14-for-bring-out-your-inner-diva.html.
Do you think it is good enough to be sent to an eye makeup contest? Please share your thoughts through comments