What Am I Wearing Today: Cat Eye Liner
I am trying my hands at different style of eyeliner, no doubt I am miserably at my attempts but haven't given up yet. Still, working on finding out the right technique to master few of them. In today's look its my another attempt to get a perfect graphic style eye liner. I couldn't get it anywhere near perfection, may be will try with a different brush next time.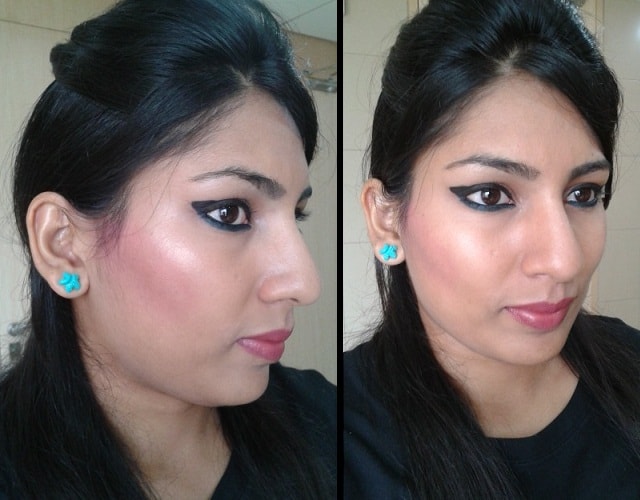 I used this my brand new Revlon **Flirty** Blush ( Shown Here). On my eyes its
L'Oreal Infallible Gel Liner – Blackest Black (Review Here)
Lakme Eye Conic Kajal (Review Here)
Faces Long Wear Eye Pencil – Turquoise Blue (Review Here)
The L'Oreal gel liner didnt worked well for this look and gave me a hard time, its works best for regular winges and eye liner style but if you like to play with your liners opt for something better.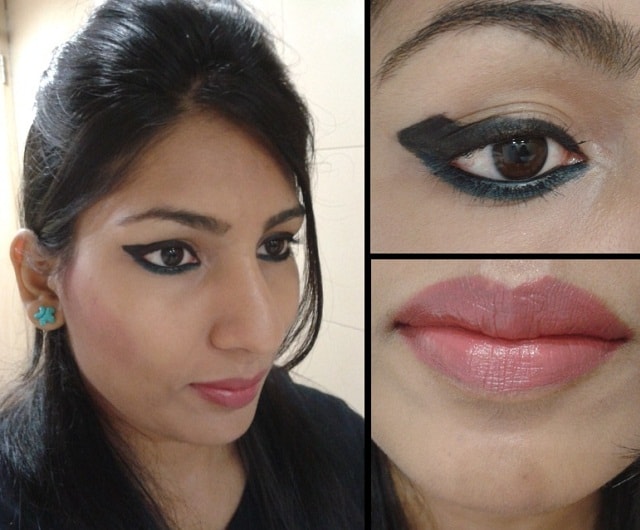 For lips its Revlon Super Lustrous Berry Rich Lipstick (Review Here) , my favorite lipstick nowadayz. It is a wonderful shade which can be worn to office as well as parties with the same ease , gives an effortless gorgeous lips anytime..!!
If you noticed the shine over my cheeks, no its not the blush but a touch of NYX Illuminator (Shown Here), dont worry will show it to you later..
Hope you like the look!!