What Am I Wearing Today: Bright Neon Pink Lips
I love bright pinks but just shy away from carrying such brilliant shades on lips. Today was "Dare to Wear" kind of a day as I donned this neonish-pink glossy lips paired with two toned eye makeup with copper and pearly taupe brown shade.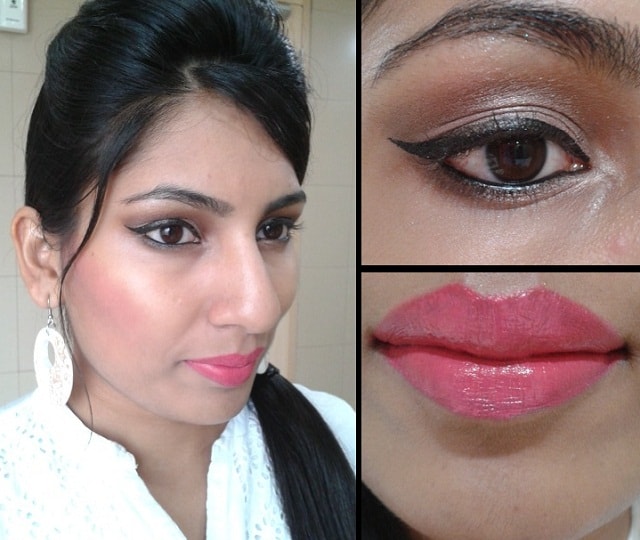 As you can see it is again a bad attempt at eye makeup :-|. It was the first time I tried doing a cut-crease eye makeup look but failed terribly  🙁 .
I used a dark coppery brown from INGLOT in shimmery finish to define the crease and a soft taupe brown all over the lids but owing to my hooded eyes, I couldn't get the crease right and the colour sort of transferred to my lids. I used Maybelline Hyperglossy liner in black to frame my eyes with a little wing but as my eyes folded the colour was over the liner as well. I will not be giving this technique a rest until I succeed with decent results. 😉
So, to perk up the look as well as my mood I went for these lustrous bright pink lip. I used a neonish-pink lip liner topped with similar toned just a tad deeper NYX lip cream for a glossy sheen.
Products Used:-
Do share your feedback through comments 🙂 🙂
 Have you tried cut crease Eye Makeup? DO you prefer Smokey Eyes over Cut Crease?