What Am I Wearing Today: Bright Golden Eyes
Red Lips never goes out of fashion but it is one of the most daring acts in makeup. They can make up look sassy and enhance your look or can turn out to be complete disastser if not done properly and in a hurried manner. You got to be very precise while wearing Red Lips and keep rest of the face understated so that lips remain the center of attraction attention.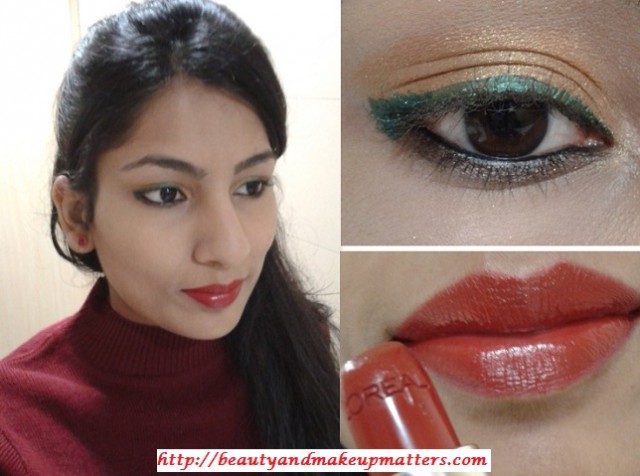 I decided to wear Red lips today so I underplayed my eyes and dabbed a shimmery golden Eye shadow all over the lids and paired it with an olive Green eye liner. The bright golden eyes went well with Red lips and the look brightened up my complexion somehow and gave a brilliant shine to my skin which was glowing like bulb (not literally..)  😉
I enjoy wearing bold red lips and this one my favorite look of the season.
Hope you guys like the look!
What are you wearing today? Do share your makeup breakdown and favorite look through comments!