What Am I Wearing Today: Bold in Blue
Hello Everyone,
Today I have another bold and blue eye makeup to share with you. I have missing this dark navy blue shade in my collection and I was happy to see this perfect matte Navy blue shade in my favorite eye shadow palette, Sleek Rio Rio Eye Shadow Palette. I have been craving to do a full fledged blue eye makeup look and here it is!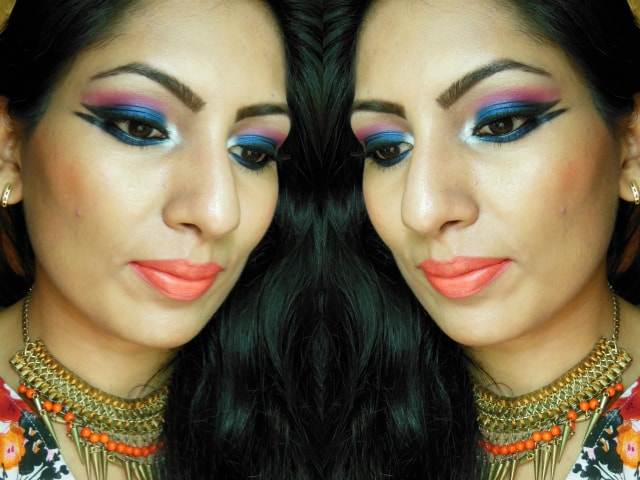 But to my dismay, Not one but two bad things happened while creating this look.. 🙁 . First is that my one and only Black Gel Liner (L'Oreal Paris Infallible Gel Liner) gave up in the mid way and refused to apply smoothly and the wing on my lower lash line went for a toss. I tried everything possible to save the look but this is the best I can get with that moody maniac.
Well, 2nd was nothing other than this worst ever lip product I have tried Revlon Colorburst Matte Balm – Audacious. I had such high hopes from these Revlon Matte Balms but the formula sucks.. I just flakes like anything when comes in contact with lips, even if lips are prepped well, you can see the flaking in no less than an hour.. 😛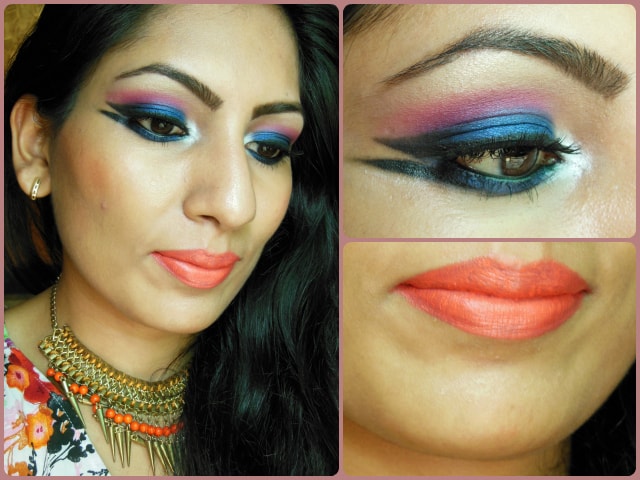 Coming back to the makeup look, I added pink in the crease to create a contrasting look with a dash of purple-pink on the boundary where blue meets pink and a heavy dose of shimmery white highlighter on the inner corners. On cheeks it is a mix of shimmery peach and coral-orange blush from the Sleek Lace Blush Palette.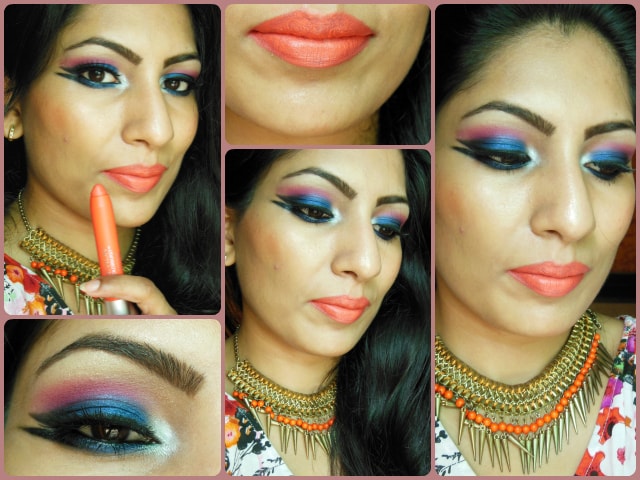 In case you are interested in details of all the products used in this look, here is the list :
Products Used: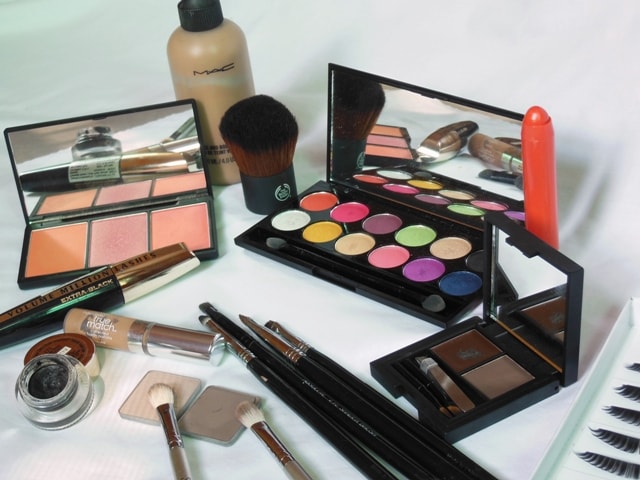 Will share the details of eye makeup in a Tutorial next!
Hope you liked the look!
Do share your feedback through comments! and if something you would like me to recreate of better off.!! I am so running out of ideas..