What Am I Wearing Today – Blue Marina
Hello Everyone,
Today I am going to share this extravagant color blocking eye makeup look with you. I have done a couple of colorful eye makeup looks in the past with Sunset inspired and Rainbow ones but nothing as bright and bold as this one. I guess this the boldest eye makeup look I have done as of yet and yes I would love to venture more into this colorful world of eye makeup! 😀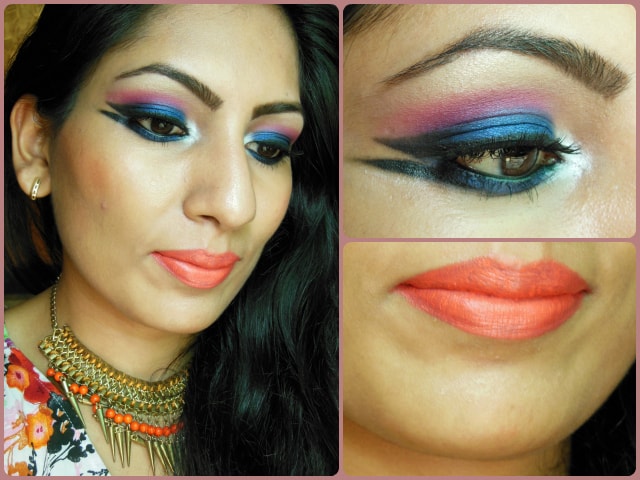 I have used my favorite and colorful eye shadow palette – Sleek Rio Rio to create the look. Though, rest of the makeup actually sucks because the blush refused to blend in and went all patchy and splotchy. The lip color also ditched me and gave a flaky application looking absolutely ridiculous on lips. The only thing that I like here from face makeup is my base and highlighter which is none other than MAC. MAC Face and body foundation gives that smooth even and glowing look to my skin and MAC strobe cream on high points add that beautiful gleaming shine to my face.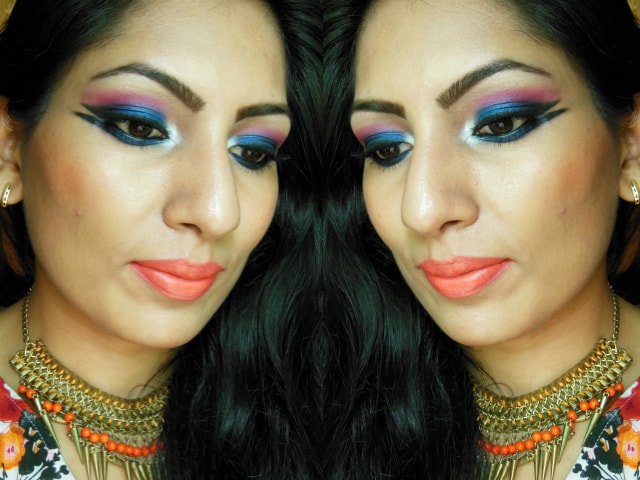 If you like to go bold with your eyes do try this Blue and Pink color blocking eye makeup and all eyes will be on you!! 😉 . But if you plan to play it safe just a matte medium brown shade instead of pink and enjoy a nice blue smokey eye look.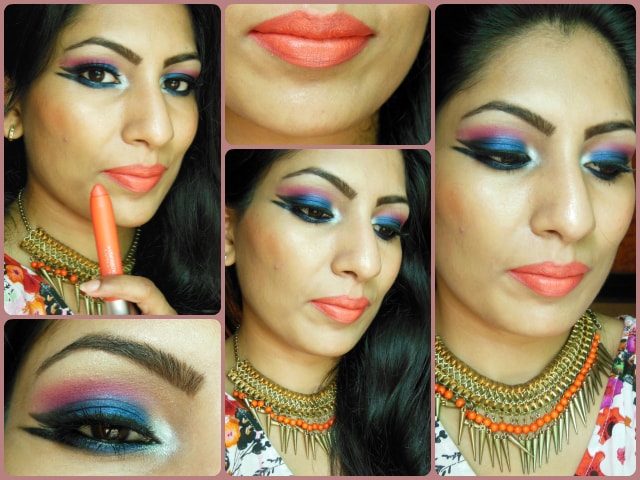 I paired it with orangey coral lip color but you can also go for a peachy nude or even your favorite pink because there is already so much going on your eyes! 😀
Don't Miss to Checkout:
PS: Kindly excuse that pimple on my cheeks..real people do have imperfections
PPS: If you get inspired and recreate the look, don't forget to share it. Tag me on instagram, facebook, twitter (@Poonam_BMM). I would love to see it on your eyes.