What Am I Wearing Today!!!
I was in no mood to put anything on my lids. So , time I kept them clean and just added a rich purple to the lower lashline with Faces Long Wear Eye Pencil in Purple (Review Here), kohled waterline to add some length and breadth for my tinku eyes 😛 and did a bright tangy orange lips to add some pop of color. I used INGLOT Freedom System Lipstick #19(Will be reviewing soon).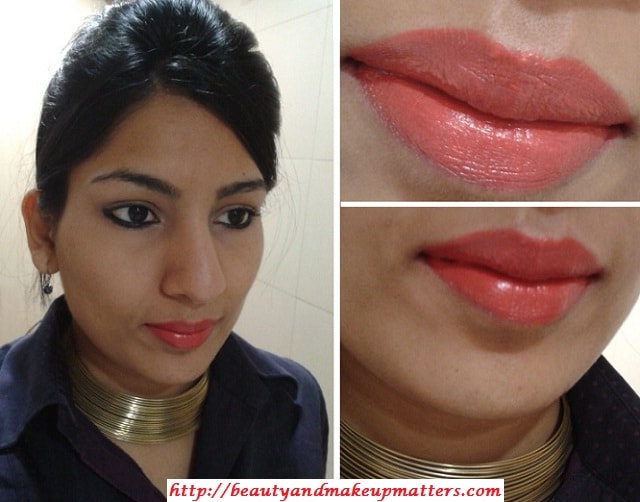 If you can pull-off bright coral shades, then this look is for you. It looked very wearable and also can be comfortably worn to office (if you like to play with lip colors) especially if you have to attend a formal party, then you can truly draw some attention with this effortless makeup and adding some statement neckpiece to your boring formal attire.. 😛
Hope you like the look  🙂
Do you like to wear bright lip colors to your work place? Share your thoughts through comments!