What Am I Wearing Today!!
Hello Everyone,
Today, I tried to put a bright Orange creamy eye shadow from Maybelline,  Maybelline Color Tattoo Eye Shadow Fierce & Tangy to some good use and create smokey Tangy Orange Black Eyes but the end result was not up to my expectations. The brightness got subdued by the brown in crease and it looked dull and gloomy. This is one of the looks which one shouldn't try :-\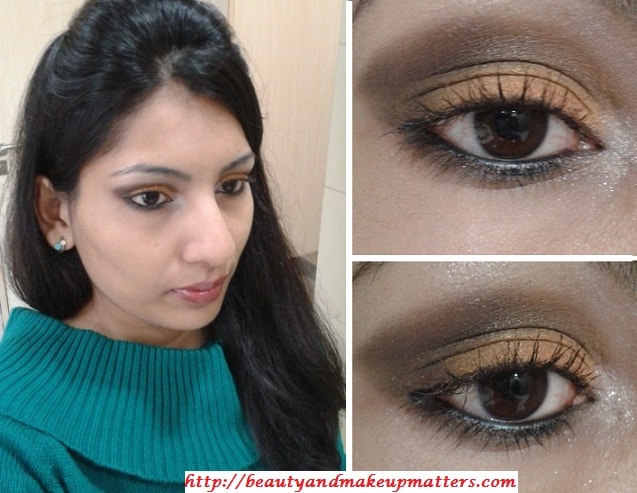 I started with Maybelline Fierce and Tangy as a base all over the lids. Then added a dark brown eye shadow on the outer V and took it all over the crease area creating a V on outer coner.  As I started with blending the eye shadow on the crease, the orange started looking all gloomy and dull. I tried to brighten it up by adding a shimmery highlighter on inner eye corners but it didnt work. May be a sharp black winged eye liner would have made it look a bit better but i was so disappointed with the look that I just lost all the hopes and let it be.
What I learnt form it is, never mix orange with browns alone, and always keep a brighter shade in hand to make it work 😀
I layered Maybelline Color Sensational Lipstick in My Mahogany with a soft shimmery plummy-brown lip gloss the Revlon Colorburst lip gloss Sienna Sparkle for nice glossy lips.
Don't Miss to Checkout:
Do you have ideas for making this look better? Suggestions are welcome for Orange Eye Makeup? Do share your thoughts and liking disliking for this look!