What Am I Wearing Today!
Hello Everyone,
I did a Thick Winged Cat Eye look today with my Latest purchase Maybelline Hyperglossy Liquid Eye Liner – Black. After three unsuccessful attempts I was finally able to get a decent finish with this liquid eye liner. It has been quite long may be more than a year or so that I have really used any liquid liner. After Eye pencils and Gel liners I never thought of going back to liquid liner but the term "HyperGlossy" was tempting enough to make me go weak on knees.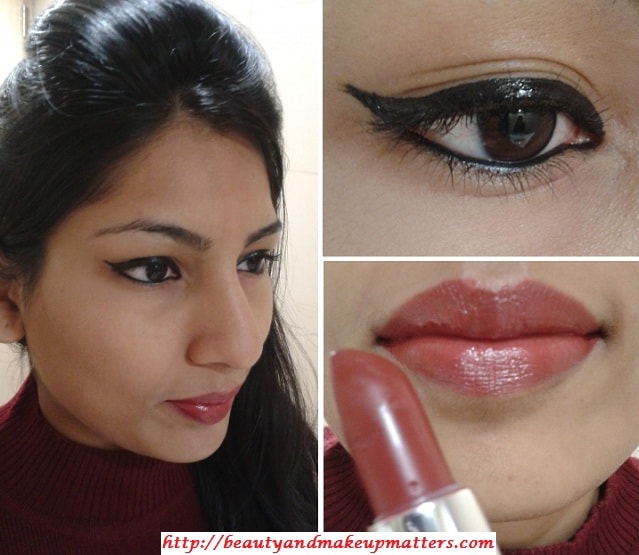 I paired it with  Maybelline Color Sensational Moisture Extreme Lipstick- Cranberry for soft red lips. I tried a bright look earlier  with bold red lips with Golden Green eyes but I find this softer version much more easy to pull-off. It is wearable look with Red lips and classic winged Cat Eyes.
Please excuse the missing earing :-/ …
Don't Miss to Checkout:
Hope you like the look 🙂
Have you ever tried winged eye liner? Do you play with your eye looks, share your thoughts through comments?