What Am I Wearing Today
Today I tried my hands at winged eye liner. I score in negative when it comes to winged eye liner style. I totally love winges on others but they rarely works for me. I dont know but may be because of my eye shapes I didn't really enjoy them on me.
I tried a Graphic Style Winged eye liner today though it turned exactly what I wanted to have and was surprisingly happy with the results. It looked great and I received compliments including one from my Hubby which is like a dream come true.. 😛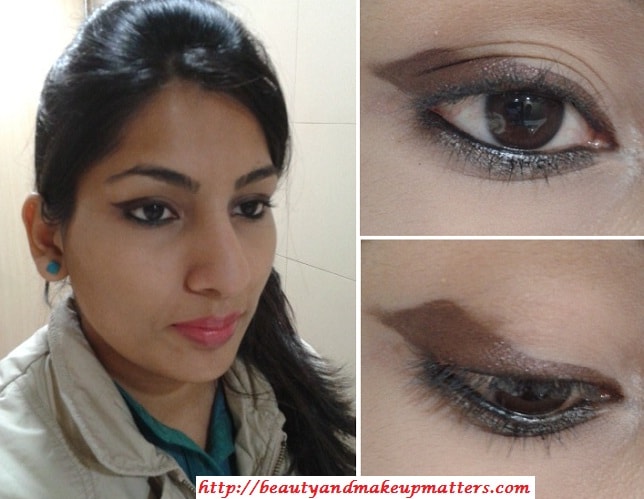 I paired it with Maybelline Color Sensational Moisture Extreme Lipstick- Coral Pink(Review Here) topped with Revlon Colorburst Lip Gloss -Papaya (Review Here)
Hope you like the look 🙂
Have you ever tried winged eye liner? Do you play with your eye looks, share your thoughts through comments?