#VLCCStyleStatements: VLCC Medavita Hair Treatment Ritual
Managing dry and rough hair is my major issue with changing weather , especially after winters. And the stress of being a mom and the pollution, diet and lifestyle today doesn't help either. So, when World of Moms gave me a chance to try the Medavita Hair Treatment by VLCC, I immediately said yes – i's do anything to make my hair healthy again!
VLCC has brought this luxurious Italian hair and scalp treatment by Medavita to India. Medavita is a luxurious Italian hair care brand who are experts in scalp health and hair beauty with the motto "Inspired by nature, tested by science!"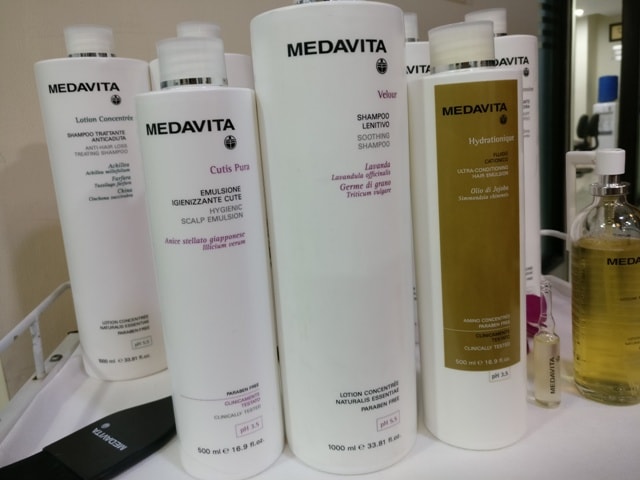 I'm glad to share my experience at the VLCC Wellness centre for Medavita Hair Spa:
I reached the centre just in time and didn't have to wait unnecessarily. The VLCC professional was already waiting for me and as soon as the coordinator introduced us, he started with the treatment.
However, before starting the actual treatment, he discussed with me with my hair issues and checked my hair quality. This gave him a better idea of what kind of hair serum he should use for the treatment. As I have dandruff as a major concern, he decided to go with an anti-dandruff serum.
He also shared some tips on how to wash the hair properly for best results. So, here are few of them
Divide your hair in 2 sections from the centre.
Dilute the shampoo in 2:1 ratio with water.
Always start with the crown and let it flow to the hair strands.
Wash off with normal / lukewarm water gently.
Follow the same for conditioner but apply it from the top of ears towards the length.
After a healthy 10-15 minute discussion regarding my hair, he started with the 1st step of Medavita hair treatment.
Emulsion: The professional applied emulsion all over my scalp using a brush. It has menthol in ingredients so it gave a slight cooling sensation on scalp. This was to remove all the dirt from the scalp. It has to be kept on for around 30 min.
Head Massage: My favorite part was the relaxing head massage provided by the VLCC professional. He dimmed the lights and with soothing music playing In the background, the head massage relieved me of all tension and stress. After massaging for good 15-20 minutes it's time to wash it off.
Shampoo+ Conditioner: After washing off the emulsion, he followed it with Shampoo and conditioner to wash off all the dirt from the scalp. He didn't miss to add the gentle head massage that made me feel relaxed. I could already feel my hair feeling super soft and nourished.
Serum Application: Time for the last part of the treatment, the serum. For this he took out a capsule and applied it drop by drop all over the scalp. Then , he applied pressure on every point and finished off with a gentle massage from head to neck.
After a relaxing session, he finished it off with a light blow dry and I was ready to take on the world!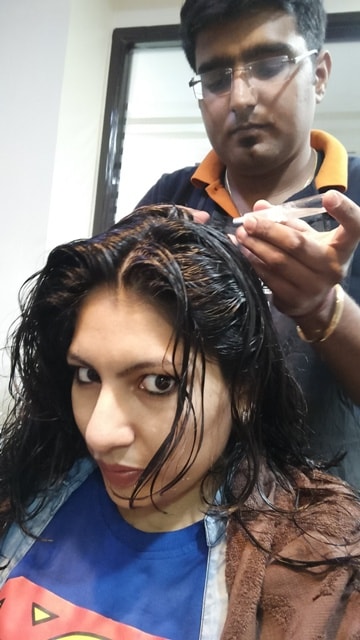 I seriously can't believe how shiny my hair looked. The silky soft texture of my hair has me running my fingers through them every second – I'm in love with my hair!

Overall, my Medavita Hair Treatment experience has been wonderful. From the services to ambience, everything was very calm and serene. The VLCC professional was very accommodating as well and kept asking me if I am comfortable and happy with the service.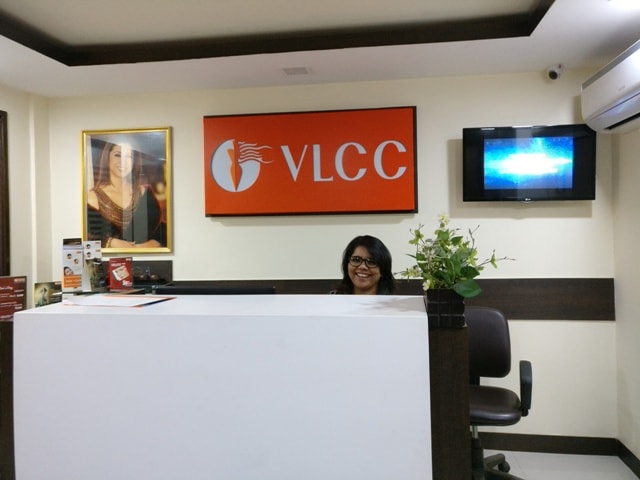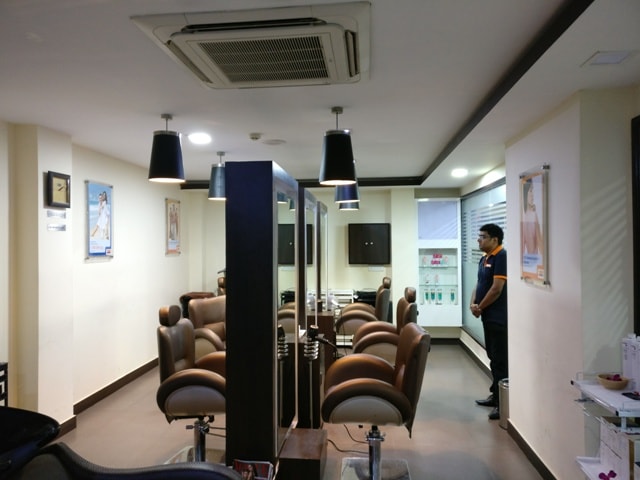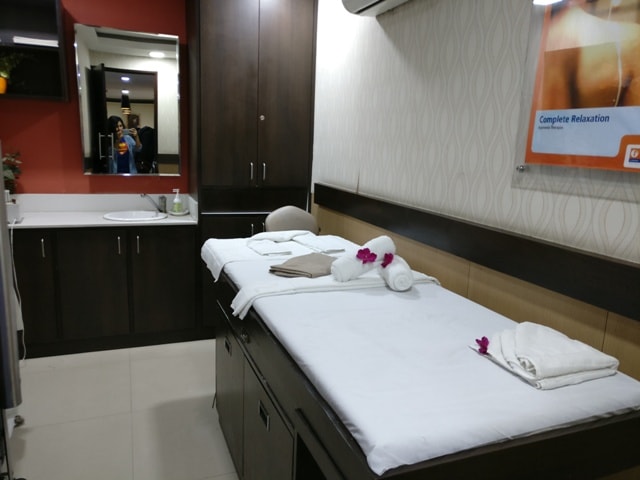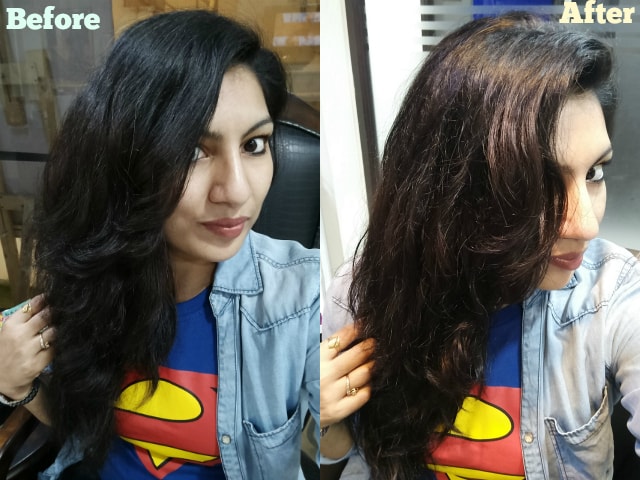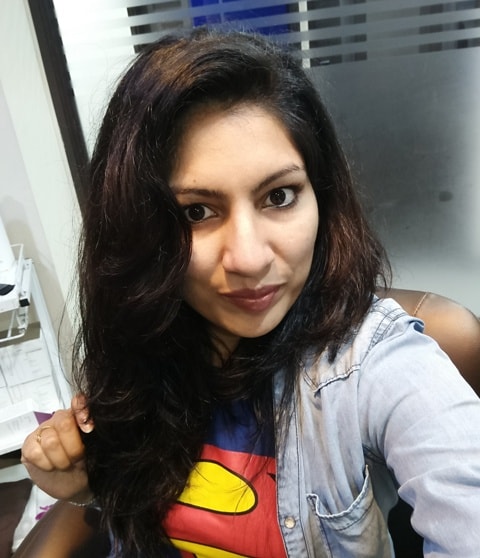 If you are facing dry and dull hair, I suggest you try out the Medavita Hair Treatment as well – you'll have silky smooth hair that will be unrecognizable!
A big thanks to World of Moms for the wonderful opportunity and to VLCC for the wonderful experience!