VIVO Matte Eye shadows – Purple Passion, Sandstorm Review, Swatch, EOTD
I am writing reviews back to back for past two weeks.. pat on my back ;), good going at least on one of my new year resolution. Wish it gets better and better with days and months passing. So, next on the list are two Single Matte Eye shadows from VIVO cosmetics in the shade Sandstorm and Purple Passion.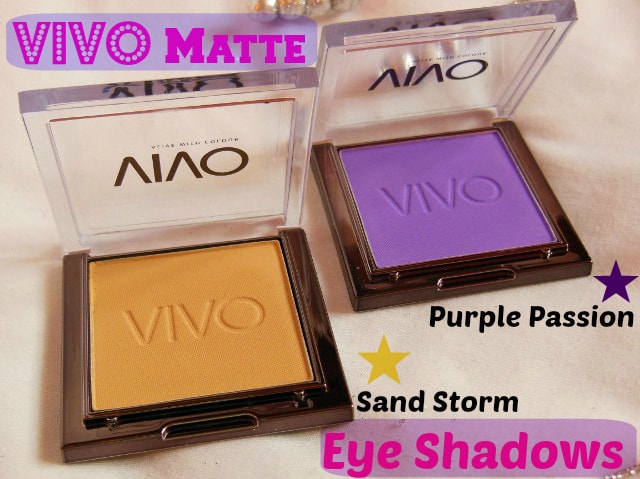 I received these from Deepika of Divassence fame ;). She has been really sweet to own the responsibility of damaged eye shadow palette and send two more eye shadows just to make up for the loss. Love you girl for your spirit!!
Product Claims:
Stunning Eye shadow with Intense color pigments for a matte effect.
Single eye shadows that pack a pigmented punch to your lids!
Bargain price of only £1.50 you wont be disappointed with the performance or the choice of shade, so go on… add one (or two or three!) to your basket now!
Price:- £1.50 for 3.8gms
Available in 4 shades:
SandStorm
Slate
Purple Passion
Rich Chocolate
Packaging:- The eye shadows comes in a sleek, square shaped plastic pans with a transparent push up lid. The lid locks safely with the base and opens up smoothly too. I like the "VIVO" engravings over the eye shadow. The packaging is sturdy and easy to travel with
My Experience with VIVO Matte Eye shadows – Purple Passion, Sandstorm:-
Purple Passion is soft lavender toned purple eye shadow in matte finish. The texture is satiny smooth to touch though not as soft as I would have expected. It feels slightly chalky and the formula is averagely pigmented as I had to rub my fingers hard against the pan to get some decent color payoff. It shows better with a primer but I need to build it up to the desired intensity.. not one of my favorite things to do.. :P. The eye shadow blends but not with the utter ease, I have to work a little more than usual to get an even coverage.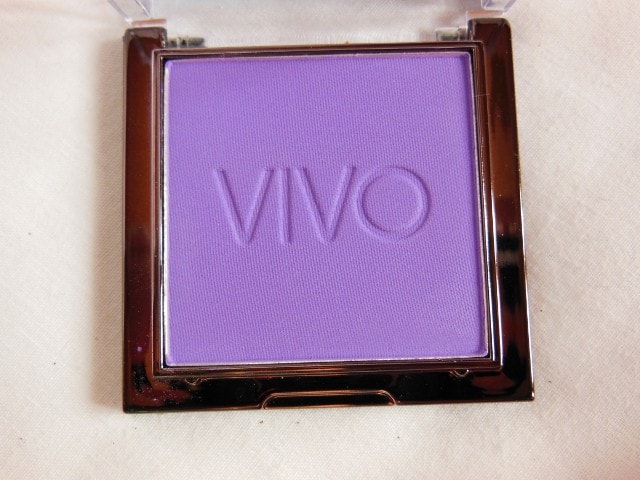 Sandstorm: It is a pale beige shade with strong yellow undertones. The formula is much softer and smoother which gets picked up easily. The color pay off is better than its counterpart and the texture also isn't as stiff as Purple Passion. The eye shadow isnt chalky and blends out easily on the lids but the only issue is that Sandstorm color is close my natural lid color and I have to pack it on really well for it to show up.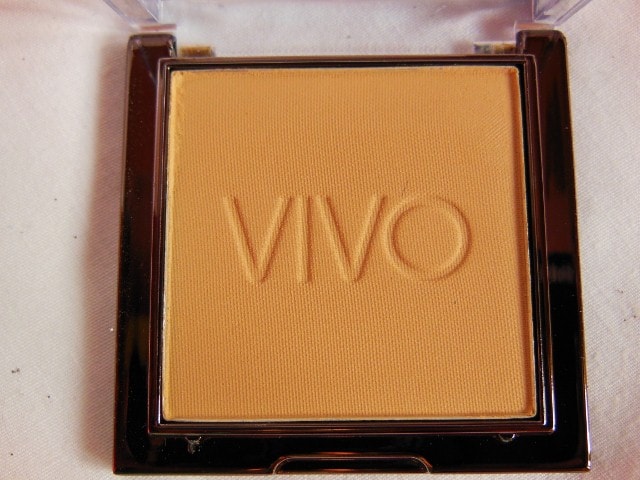 Both of the eye shadow are decently pigmented and stays for 3-4 hour son my lids after which they starts fading and creasing but using over a primer will provide better color payoff and improved staying span.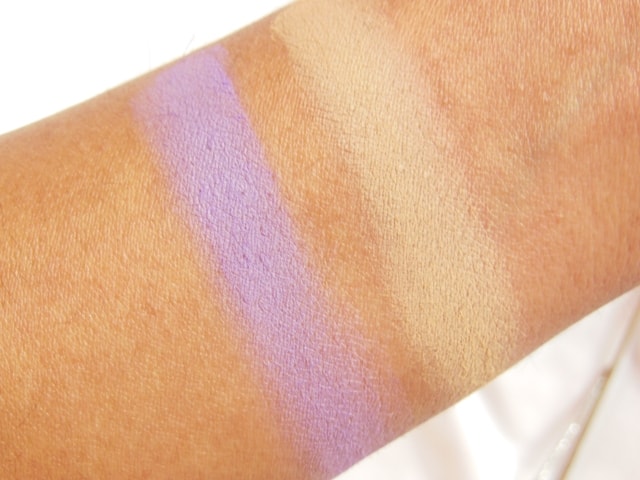 The best thing about these eye shadows is that they doesn't fallout on the under eye area, just tap off the excess from the brush and you are good.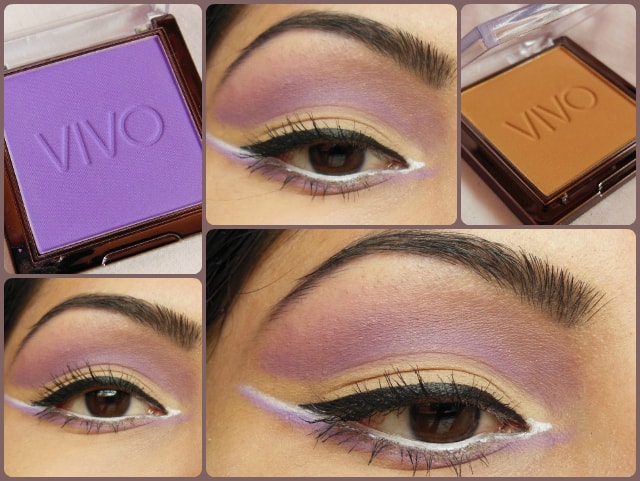 Pros of VIVO Matte Eye shadows:-
Satin smooth texture
Sandstorm blends easily
Averagely pigmented
Barely any fallout
Extremely affordable
Large quantity for the price paid
Sleek and Sturdy packaging
Easy to store and identify the shade
Also available in pearl finishes and palettes
Cons of VIVO Matte Eye shadows:-
Purple Passion is a bit chalky and slightly hard to blend
Sandstorm color doesn't show well on my lids (matches my skin tone)
Color payoff could have been better
Availablity in India
Recommendation:- VIVO Matte Eye shadows in Purple Passion, Sandstorm are pretty matte finish eye shadows in lilac and pale beige shades. The texture is smooth but slightly chalky and dry in case of Purple Passion. Color payoff is good but and I need to pat the color to get the intensity. Sandstorm blends easily but with Purple Passion you have to put extra efforts. As I get huge quantity at just £1.50, so I am not complaining. Recommended if you are looking for affordable matte eye shadows.

I would love to try the pearl eye shadows next and that reminds me that I have a palette too to be reviewed.. isshh.. 😛 :P.. will try to put that up soon!
Rating:- 3.5/5
Have you tried VIVO Matte Eye shadows in Purple Passion, Sandstorm? Which is your favorite finish Matte or Pearl?