VIVO Color Block Eye Palette: Unhappy Beginnings
This post is about the eye shadow palette that I won in an eye makeup contest held by Deepika on her blog "Divassence". :Yeyyee!!. I just love doing eye makeup and the eye makeup contests doing rounds in the blogosphere encourages me do it even better everytime. 🙂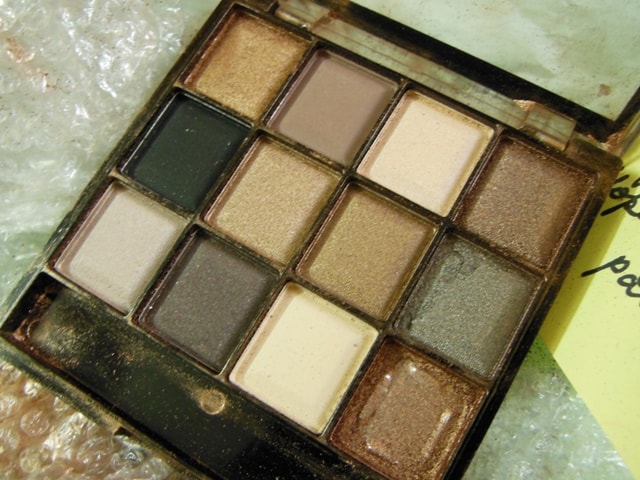 You can check my entry, the eye makeup I created for the contest here and here. I had a option of two INGLOT Freedom System eye shadow Refills but I opted for this palette thinking INGLOT ones are tried and tested and can be bought anytime, however this VIVO Palette would be a new entry in my makeup bag and I would get to try something new. (wasnt it a smart choice… 😉 )
This palette was received by my hubby as I was at my mum's place over this weekend and he didnt even bothered to inform me. arrgghh!! On Monday, when we were on our way to home he told me that there is some packet for me(:D :D) but something is wrong with it !! 🙁 🙁
Here goes the excitement and questionairee to him.. what happened? whats wrong with that? wasnt it packed properly? Did you droppped it…. and he said no, check it yourself!!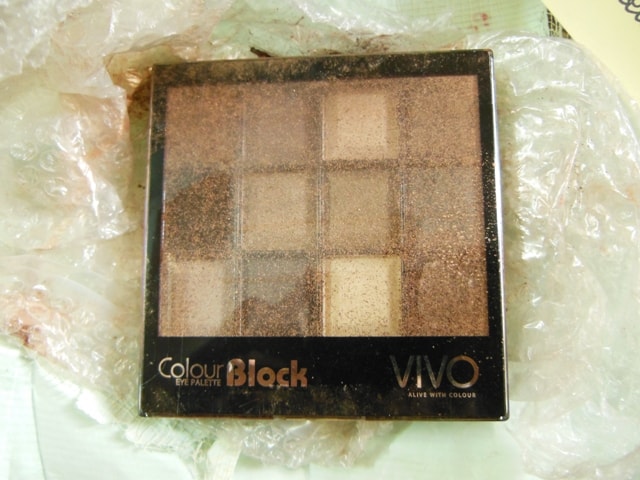 First look to the palette and my heart skipped a beat!! (being a little dramatic here.. 😉 ). I was engulfed in a creamy shadow dust and I couldn't even spot the actual colous but I could make out that there is a single eye shadow at the bottom right corner that is completely gone.. 🙁 .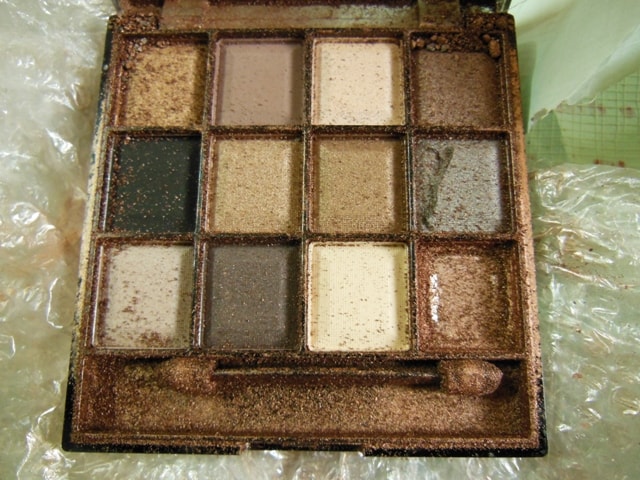 Then I checked the packaging, and I would like to thank Deepika for packaging it so well. There was lots of bubble wrap to protect the palette from any drop of mishandling but guess I wasn't lucky enough to get it in a good condition.  She even put a lovely note on the palette.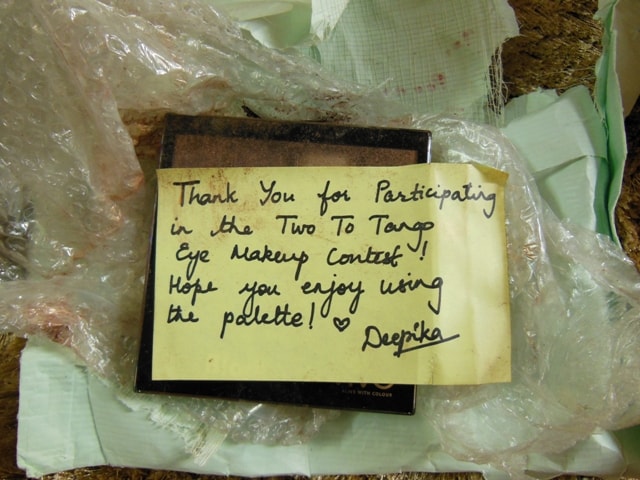 I made some efforts and cleaned up all the mess and crushed eye shadow and here is a closer (cleaner) picture of the palette. The texture wasn't dry or chalky that would be prone to breakage but rather creamy for a powder eye shadow , so not sure wat was the reason behind it .. May be the courier people were playing Catch .. Catch with the packet.. :-X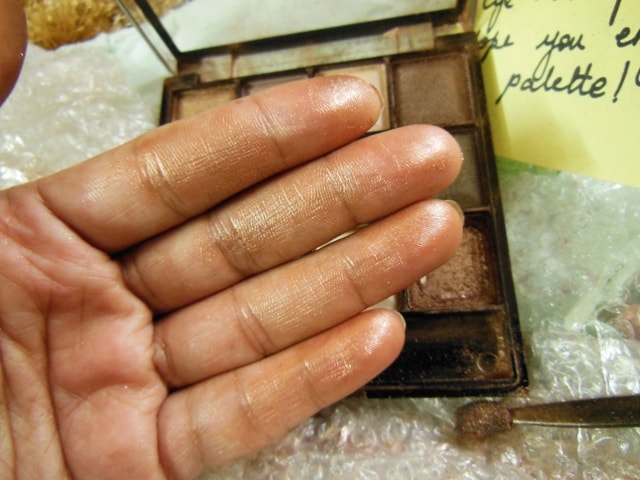 I would just like to thanks Deepika for holding that contest. I get to loose a beautiful shade of the palette but I adore the palette, will be putting it test in coming days. 🙂
Don't Miss to Checkout: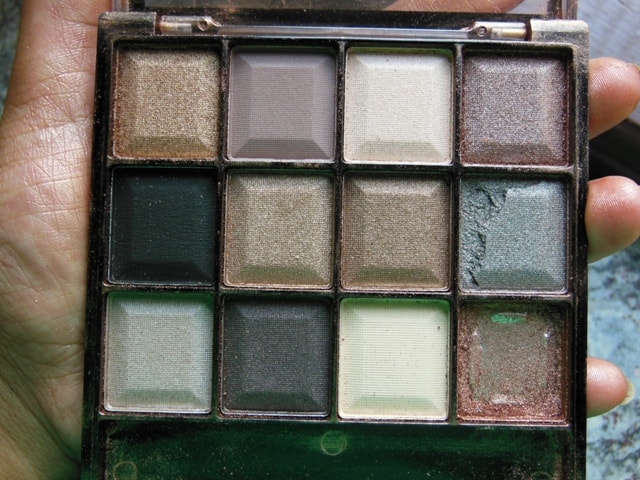 Now I can totally understand the pain of all the girls who order imported stuff like MUA and Sleek and receive somewhat damaged parcels.
Update:- Deepika is also hurt to see the palette damaged and is sending me the replacement of the 2 broken eye shadows. Its not her fault at all and i didnt asked her either (that would have been so mean..)but still she is ready to take the pain and make my experience wonderful. Love you Deps!! Thats extremely sweet of u <3 <3
Have you tried VIVO cosmetics? Do you have any unhappy experience during shipping of products?