Trichup Complete Hair Care Oil Review
I regularly oil my hair and have been religiously using Bajaj Almond Drops for years and years. I switched to various others like Figaro Olive Oil and Parachute Coconut but come back to Almond oil only. Off late, I have been facing hair-fall and aggravating dandruff issue which is making my hair thinner and unhealthy.
My cousin started using this Trichup Complete Hair Care Oil to me which she started using when her scalp skin was on the verge of sneaking from her sparsely populated hair community :). I saw definite improvement in her scalp condition and hair growth. I was impressed with its effects on her and wanted to give it a try myself. Also, I love everything that says herbal so here is my review on latest herbal addition to my Hair care routine Trichup Complete Hair Care Oil.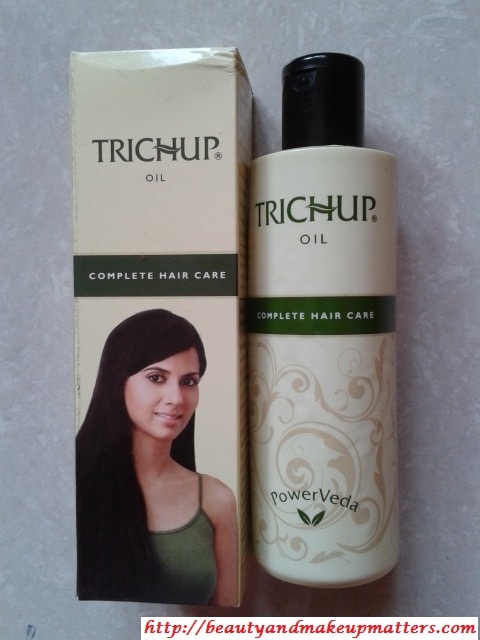 Product Claims: Trichup oil is enriched with natural goodness of Bhringral, Amlaki, Neem, Gunja and other exotic herbs, is formulated with til and coconut oil. It revitalises hair follicles and stimulates growth, it adds volume to your hair naturally. This is patented product and is recommended by doctors for over two decades, making it the preferred choice of millions
Direction for Use:- Cleanse off the hair with Trichup Shampoo. After thorough drying, apply Trichup Oil on the scalp and massage gently using finger tips until it get absorbed in skin. Keep overnight for better results. Repeat at least twice a week
Ingredients:-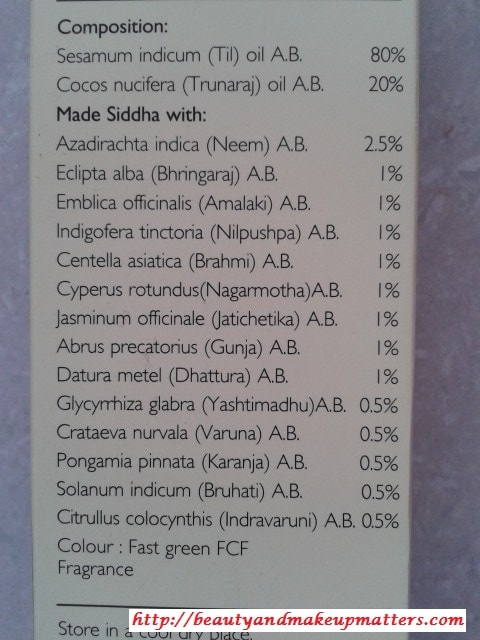 Price:- Rs.160 for 200ml
Shelf Life:- 3 years from the Mfg date.
Also available in shampoo, conditioner, Leave-on Serum and Heena variants and with a problem specific range for Hair-fall and dandruff control.
Packaging:- The hair comes is contained in long cylindrical pale yellow plastic bottle with a flip top cap. The cap shuts tightly with a click sound and wouldn't allow the oil to leak through the bottle.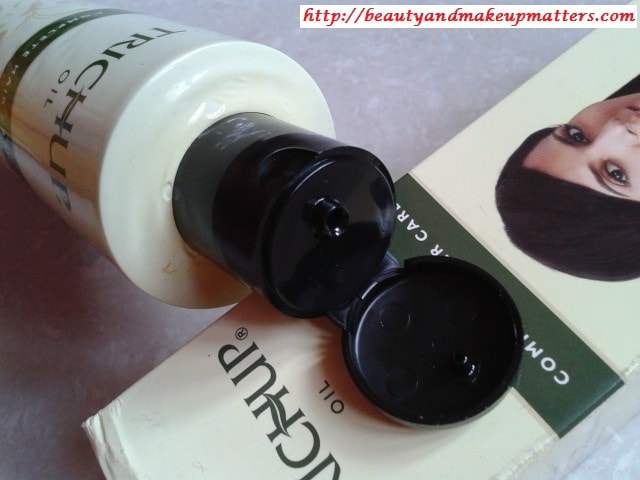 My experience with Trichup Complete Hair Care Oil:-
 Trichup Oil is dark green coloured oil with an easy to work with consistency. The liquid isn't extremely thick or sticky but has a medium texture marginally thicker than almond oil which spreads nicely.
The oil has a strong herbal smell which is slightly overwhelming. Also, the fragrance doesn't fade and linger on for long until you wash your head. It feels OTT at first but with few usages you will get used to it, and will not be bothered any more
I just give a light massage to my scalp with this oil using my fingertips. I just the normal amount of it to cover complete scalp and the oil gets absorbed like any regular one.
The hair oil has an exotic list of herbs with Til Oil , Neem Oil and many others useful ingredients which nourishes hair in a natural way.
The oil gets washed off easily with a regular shampoo and it doesn't require any extra efforts or painful re-shampooing to get rid of it.
The hair moisturizes my dry hair pretty well and also made them smoother and shinier with each use.
It helps in strengthening the hair strands and roots to improve hair fall and works on keeping the dandruff at bay with regular use. Also, the bottle doesn't make any tall claims and just mention complete care.
Swatch:-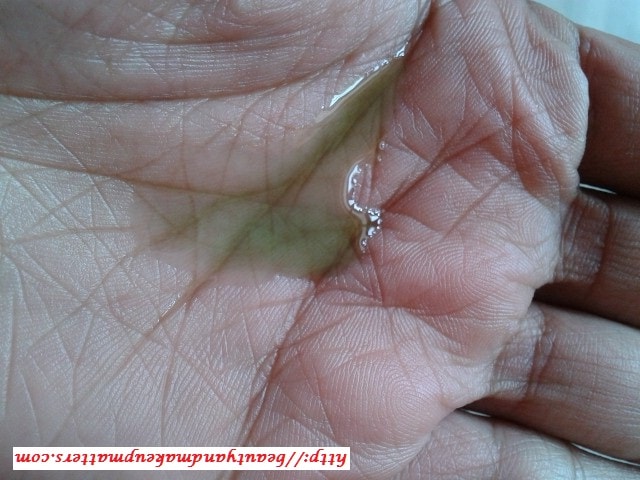 Pros of Trichup Complete Hair Care Oil:-
Medium-thick texture similar to olive oil
Improves hair fall and dandruff problem with regular use
Washes off easily
Nourishes my hair well
Tempting herbal ingredients list.
Sturdy packaging
Reasonably priced
Easily available in medical stores
Cons of Trichup Complete Hair Care Oil:-
Strong herbal smell may be disliked by some but guys common it's completely herbal hair oil.
Recommendation:- Trichup Complete Hair Care Oil  is a wonderful oil with goodness of nature and herbs at the price of a regular oil. By no means, I think I will ever put so many efforts to prepare herbal solution for my hair. Also, it gets washed off like any other hair oil. The Oil has a strong ayurvedic herbal scent but that signifies its purity and presence of herbs in it. I am ready bear the scent till it is doing well to my hair.

The oil is an effective product and conditions my hair well providing them a lustrous shine and making them softer. It also helps in preventing hair fall and dandruff with regular use.  Overall, it's worth giving a try. Recommended!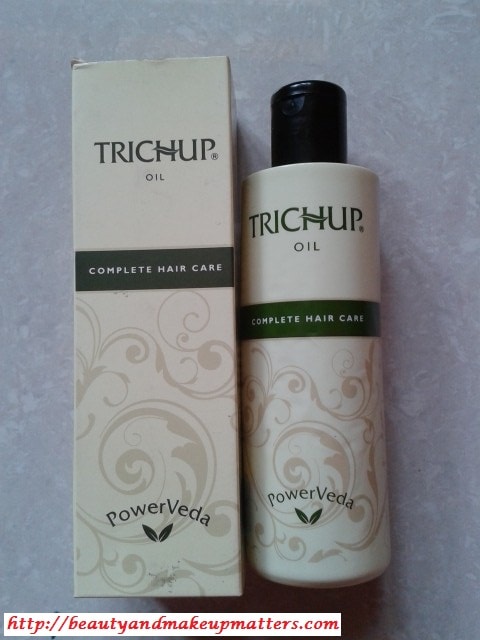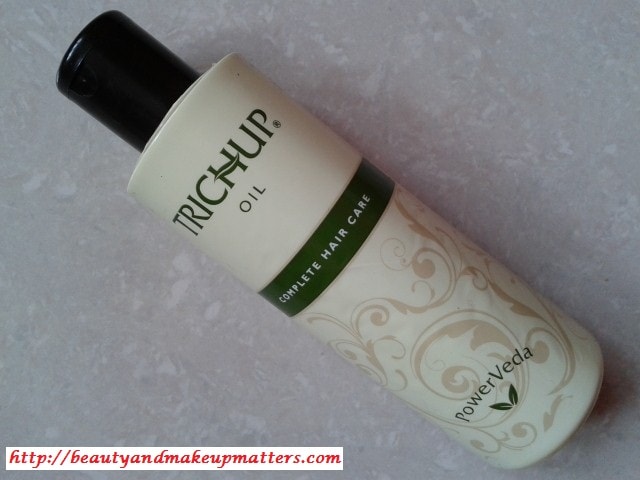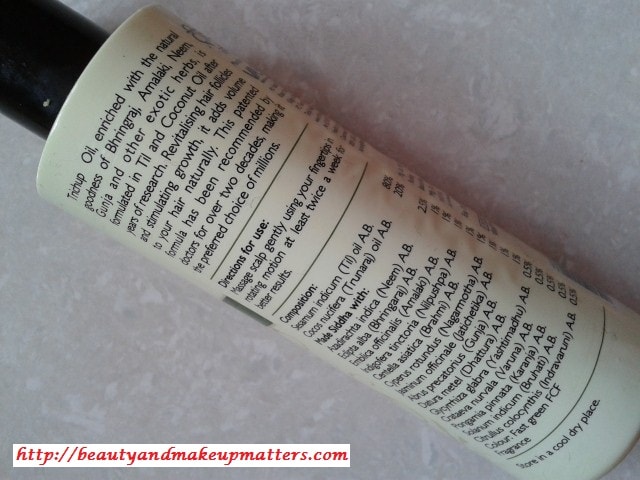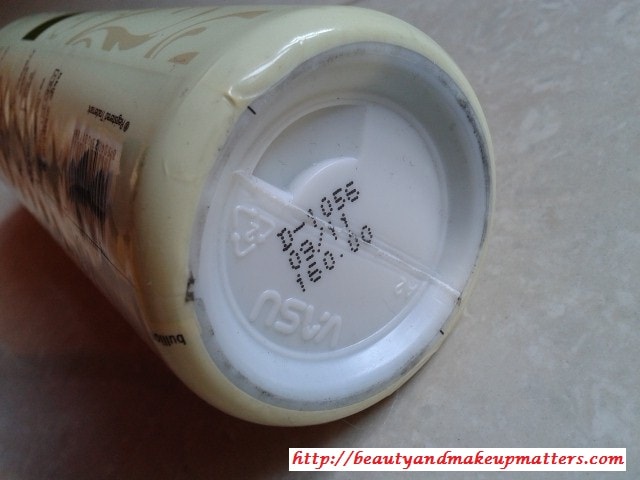 Rating:- 4.2/5
Have you tried Trichup Complete Hair Care Oil ? Do you believe in herbals solution for your scalp problems?