Tresemme Hair Fall Defense Shampoo & Conditioner Review
I havent' used any professional range of shampoo other than Matrix, which was good but it wasn't much effective on my dandruff and couldn't help much with hairfall either. I have read raving reviews about this hair care range so after finishing another bottle of  Clear Silk & Shine shampoo I decided to give TRESemme a try so bought these on a Buy Shampoo Get Conditioner free offer ;).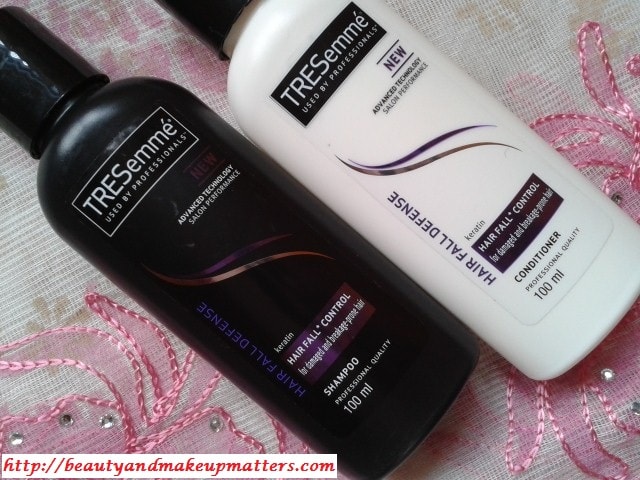 Price:- Rs.64 for 100 ml
Shelf Life:-  24 months from the Mfg date.
Available Variant:-
Hair Fall Defense.
Anti-Dandruff
Smooth  & Shine
Packaging:- Conditioner & Shampoo have distinct colored packaging's for easy identification. The packaging is sturdy and convenient to use but I really didn't like these press cap to open packaging's as they gets contaminated easily and blocks the mouth as the products starts accumulating there. The travel sized bottle comes handy while heading out to a short trip.
Tresemme Hair Fall Defense Shampoo
Product Claims: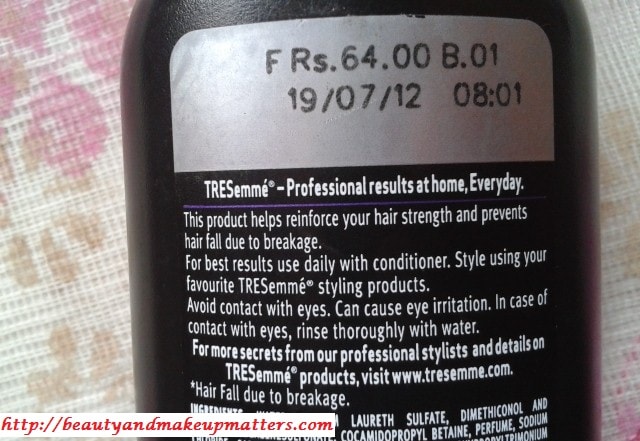 Ingredients:-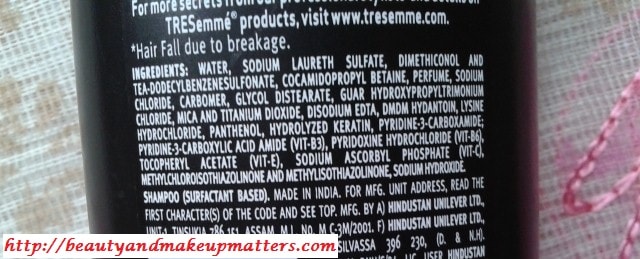 My experience with Tresemme Hair Fall Defense Shampoo:-
Tresemme Shampoo has beautiful pearly white colored liquid with medium-runny consistency which is easy to work with. It has a nice sweet fragrance quite common among shampoo which is mild and not overwhelming so wouldn't bother sensitive noses.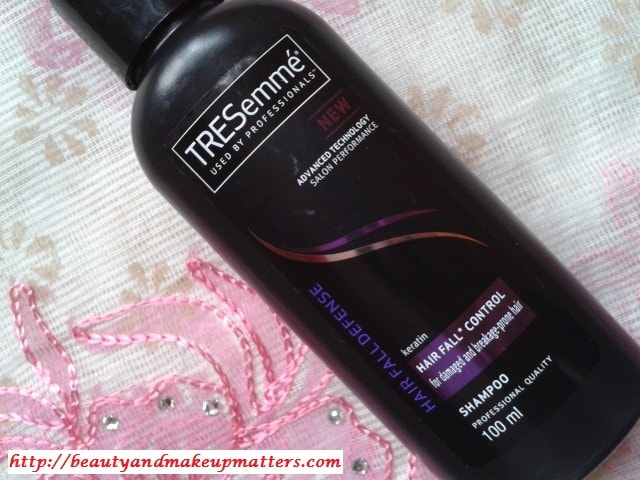 I need only a small amount on unoiled hair but requires a generous amount to give good lathers on oiled hair . It cleanses hair thoroughly and removes all dirt, oil and grime from hair in a single wash. I didn't notice any significant change in my hair fall but I was happy that it didn't make me loose extra strands.
Shampoo did a good job at cleansing the hair well without makes them dry and frizzy. It adds shine and a bit volume to the hair the day I wash my hair but by 2nd day the hair start to weigh down. I don't have particularly damaged hair so actually couldn't comment on it's effectiveness in reducing frizz and detangling them but it took care of my tresses well.
Don't Miss to Checkout:
Swatch:-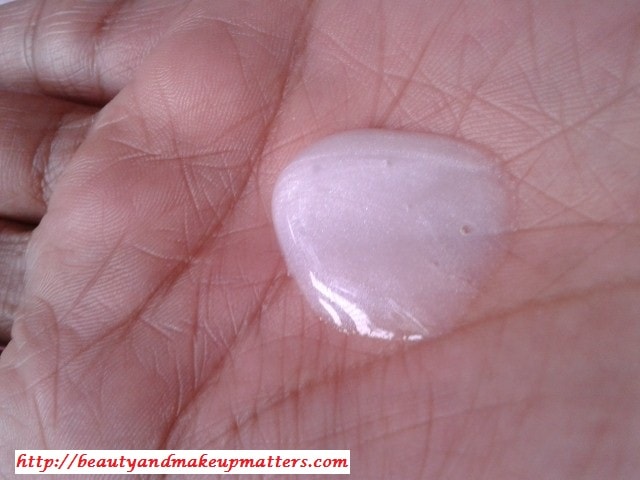 Pros of Tresemme Hair Fall Defense Shampoo:-
Beautiful pearly white texture
Mild pleasant scent
Lathers Well
Rinses off easily
Leaves hair soft and smooth
Provides a healthy shine to hair
Pocket friendly price tag
Reduces the number of Hair Strands I loose regularly but not significantly
Available in various sizes including these small travel-sized and Jumbo family sized packagings
Cons of Tresemme Hair Fall Defense Shampoo:-
Contains Silicones & Parabens
For dry hair using a conditioner is must.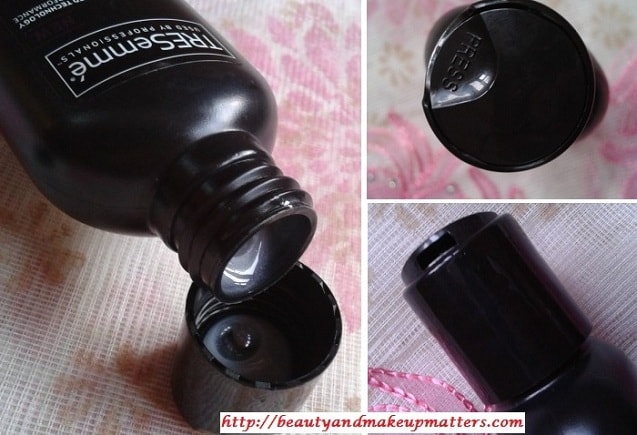 Tresemme Hair Fall Defense Conditioner
Product Claims: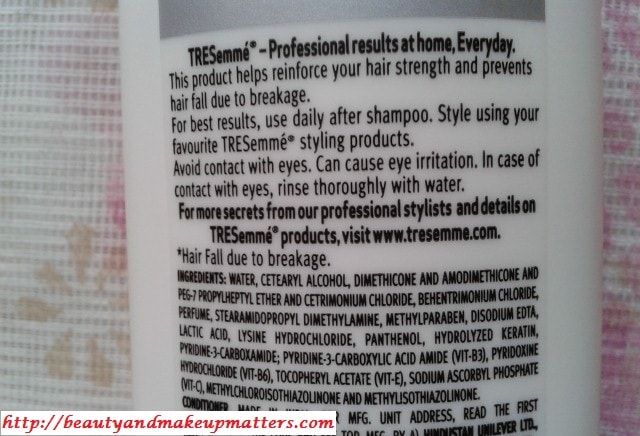 My experience with Tresemme Hair Fall Defense Conditioner:-
Tresemme Conditioner is white colored cream with nice medium thick texture which spreads nicely all over the hair. It has similar sweet fragrance as the shampoo but a bit stronger than that.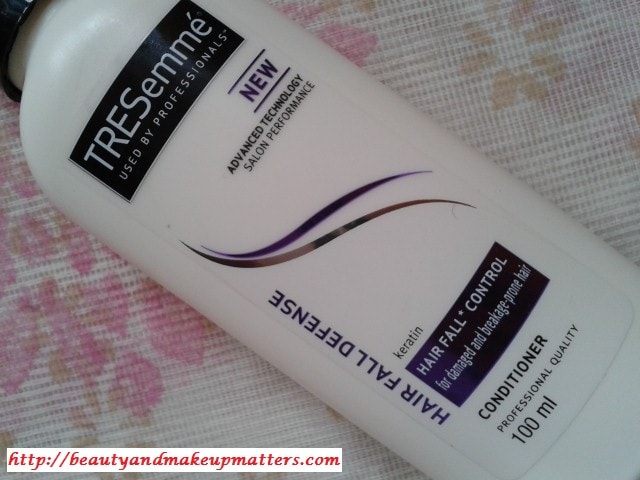 Only a small amount is enough to conditions my hair well and makes them silky smooth. It gives a lovely shine and the added softness & smoothness makes them very easy to handle. I believe it is going to work effectively at controlling the frizz and de-tangling rough and extremely dry hair very easily.
Don't Miss to Checkout:
Swatch:-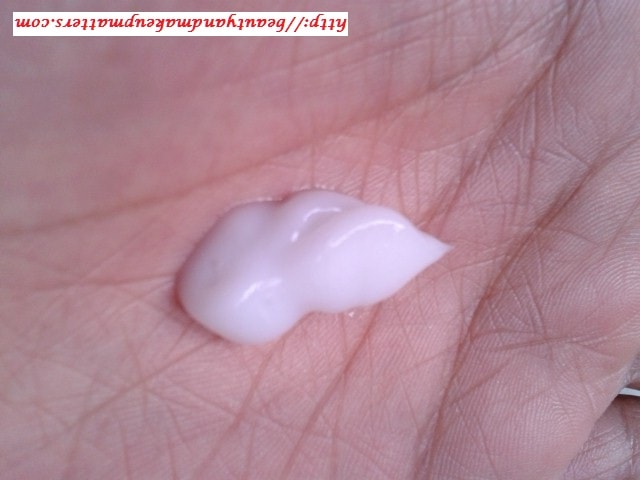 Pros of Tresemme Hair Fall Defense Conditioner:-
Makes hair soft and shiny
Control Frizz easily
Detangles hair nicely which reduces hair fall due to breakage
Economically priced
Cons of Tresemme Hair Fall Defense Conditioner:-
Hair weighs down by 2nd day 🙁
Not much suitable for oily hair and scalp.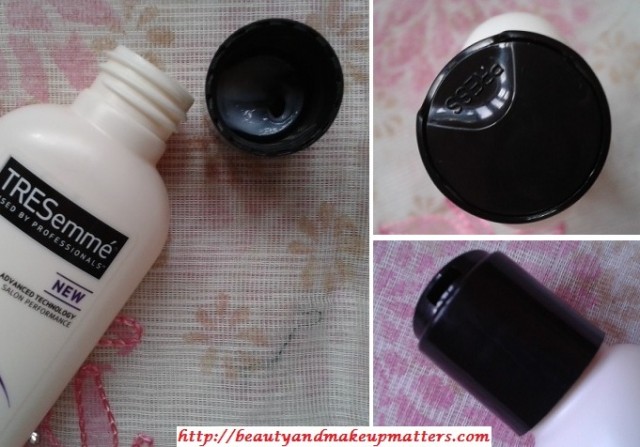 Recommendation:- Tresemme Hair Fall Defense Shampoo and Conditioner together performed fairly well on me. Personally, I don't believe if only Shampoo/ Conditioner would be able to stop hair fall as it much more depends on ones diet and other things. Anyways, both of them did their job well as Shampoo cleanses hair thoroughly and conditioner nourishes them well making them soft and smooth. If used alone the shampoo is lightly drying but performs well with a conditioner. Tresemme hair care range is very well priced and has mild sweet fragrance which is not overpowering.

Overall, I am satisfied with the results really liked the effectiveness and affordability of this range but best suited to dry hair!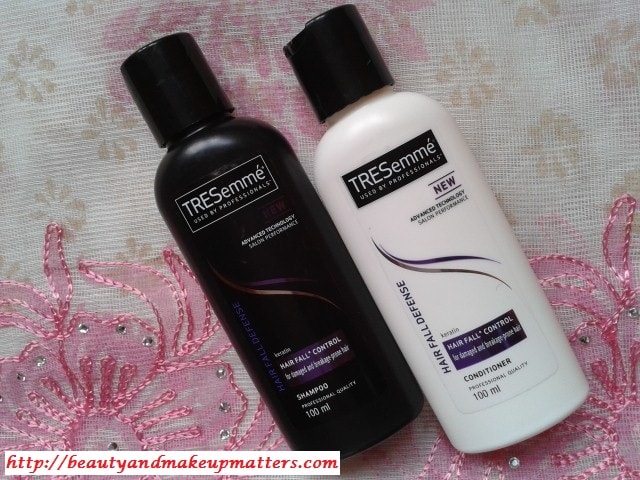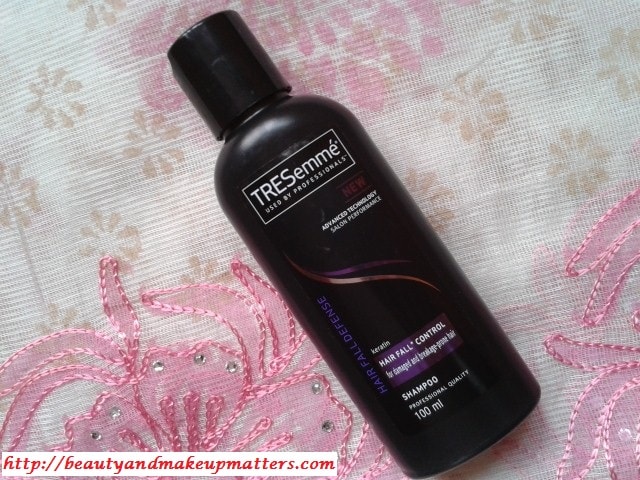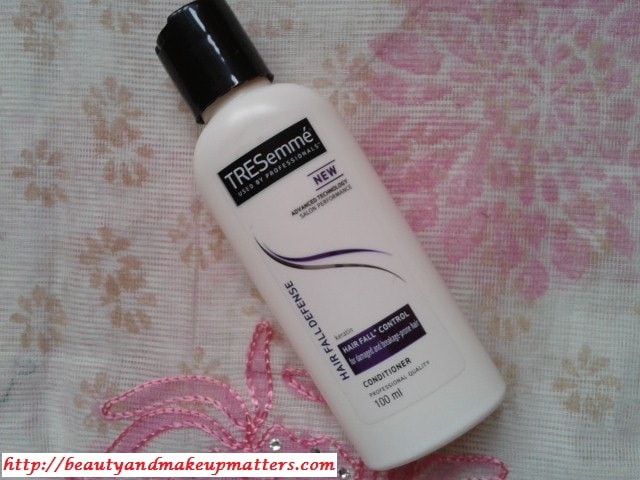 Rating:- 3.8/5
Have you tried Tresemme Hair Fall Defense Shampoo Or Conditioners? Which is your favourite Drugstore Shampoo brand?