Travel Makeup Favorites
I have traveled a lot during last few weeks but the only thing I hate about traveling is that I couldn't carry all of my stuff with me. I have to scrutinize to a few makeup essentials which can be carried along. So, here is the stuff which gave me company during my journey.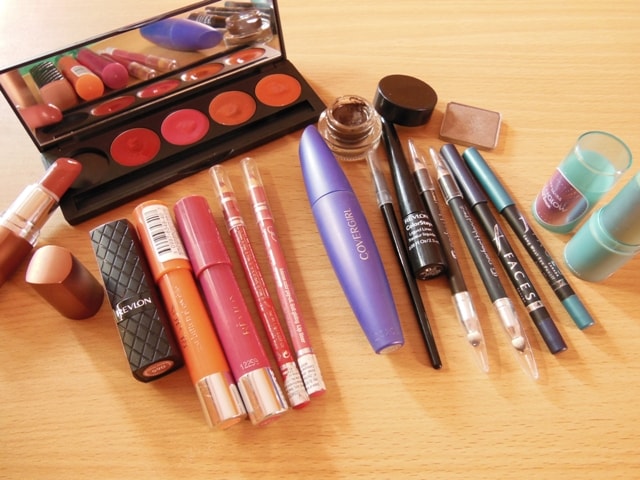 Some of them were already with me while few were recently purchased which are yet to be reviewed.
Lip colors-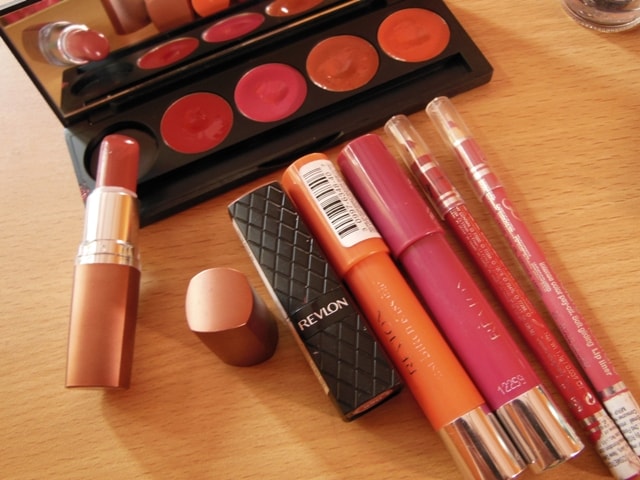 The lip liners made the color last whole day on me and never left my lips bare. Most of time I went for Rose blush as it made a great base color for all the pinks and looked best when topped with INGLOT #53.
Eyes and Face-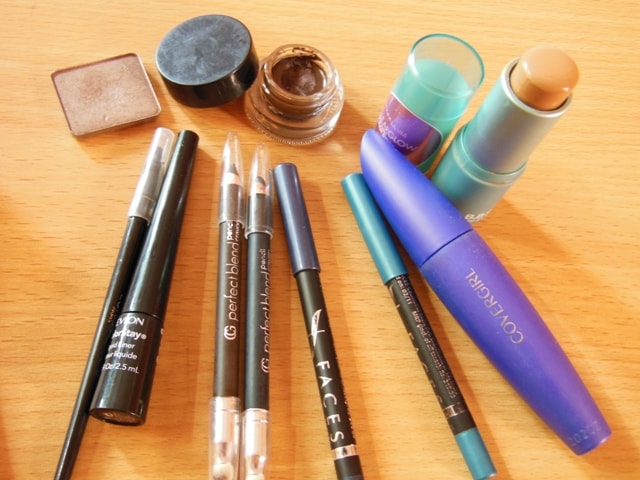 I have used mascara like never before, it was a must have everytime I step out of hotel. I just loved the way this Covergirl one made my lashes look, so voluminous and yet so natural. This has qualified to be my favorite mascara. I so wanted to do a full-fledged eye makeup but everytime we were short of time and ha only 5-10 min in hands to get ready, so I opted for an effortless eye look with some basic liner shades and an evergreen eye shadow.
I gave blushers a miss, actually forgot to put them in the right bag .. so had to do without them… 🙁
Guys would never understand why we require so many liners or lipsticks when according to them only one and in some cases even no liner or lipstick would do. Most of the time he says  " Tu aise hi achhi lagti hai.. (you look better without makeup)" thinking that i would be convinced and he could save his money from my makeup shopping.. but no chance . I am sure most of the married women would agree to this..right!!
Don't Miss to Checkout:
What are your makeup favorites? Do share your list of makeup essentials?