Kinzd Cosmetic Bags Review
I love traveling but the major issue I face during travels is to carry makeup. I definitely can't live without makeup and have to take it along.  But to keep it safe and separate from the rest of the stuff is important and the only thing that helps is Makeup Bags. Sadly, I do not see many options in India but I was pleased to find out Kinzd which offers Makeup Bags. Makeup and makeup bags go hand in hand. Because if you love makeup you have to keep it organized too. So, let's see what all I got and what I feel about them.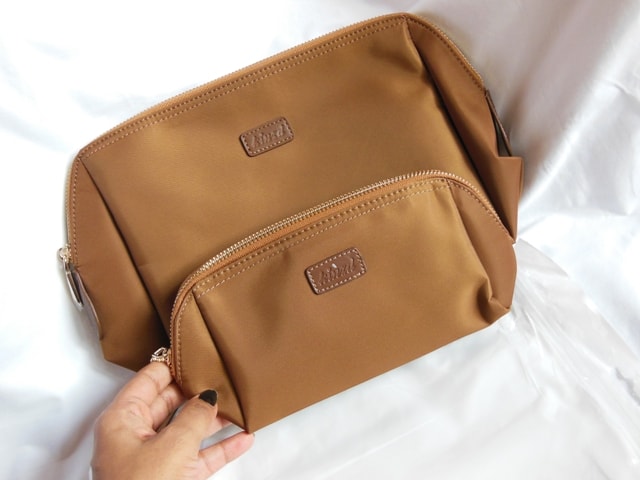 About the Brand: Kinzd was founded in Hong Kong over 5 years ago thanks to a little pup named Kinzd.  KINZD was founded with a simple goal to offer Slim Wallets at extremely affordable pricing with the use of socially conscious materials. They started with wallets but now they have extended to other items like makeup bags too.
Products I received:
Travel Cosmetic Bag Organizer – $22.99 ( Buy Here)
Large Makeup Bag – $16.99 ( Buy here)
Travel Cosmetic Pouch –$13.99 (Buy Here)
My experience with Kinzd Cosmetic Bags:
Travel Cosmetic Bag Organizer:
The bag is made of Nylon Oxford(Jeanette) and has a matte finish with leather definition around certain areas. The bag is sleek, waterproof and easy to clean. The Size of the bag is 9.53"x 6.69"x5.1" (24.20cm x 17cmx13cm). It isn't too big or too small and enough space for makeup and toiletry goods during travels.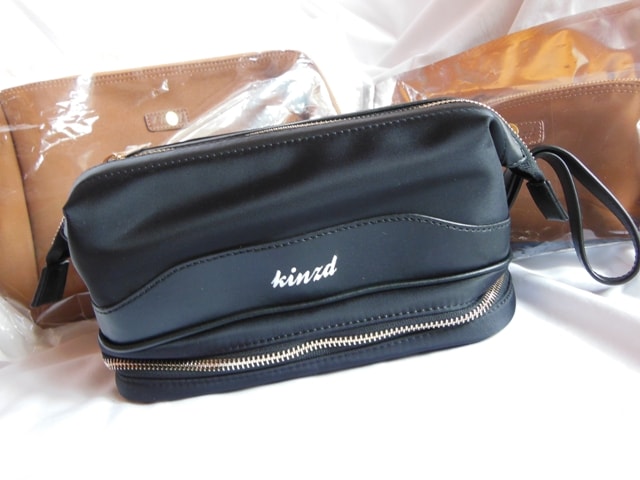 I love how it opens up and has a wire which keeps it open. It has a big top compartment for storing makeup like foundation, concealer, eye shadow palettes or skin care like moisturizer, face wash etc. while there is another pocket at the base which is made for storing makeup brushes, pencils, and eyeliner, etc.  There are small zippers and pockets inside to keep the stuff sorted.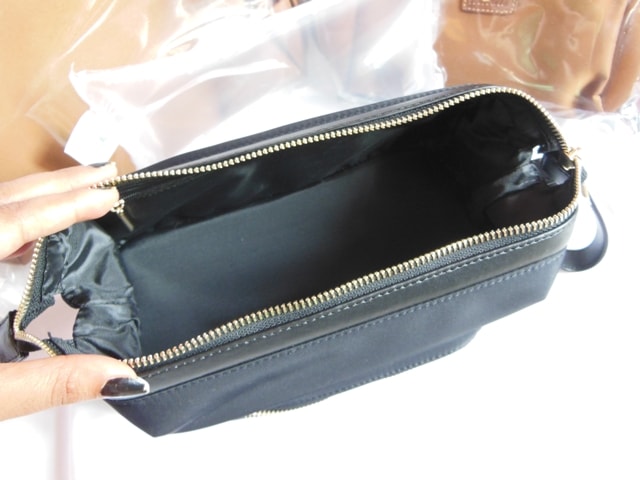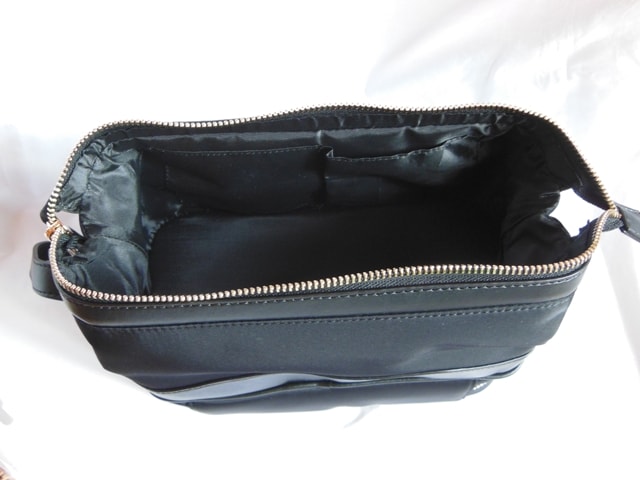 The makeup organizer at the bottom has slots with plastic protectors to keep the brushes safe. However, it is to remove so you can use the space to store more stuff and keep the Brush organizer anywhere else in the travel bag.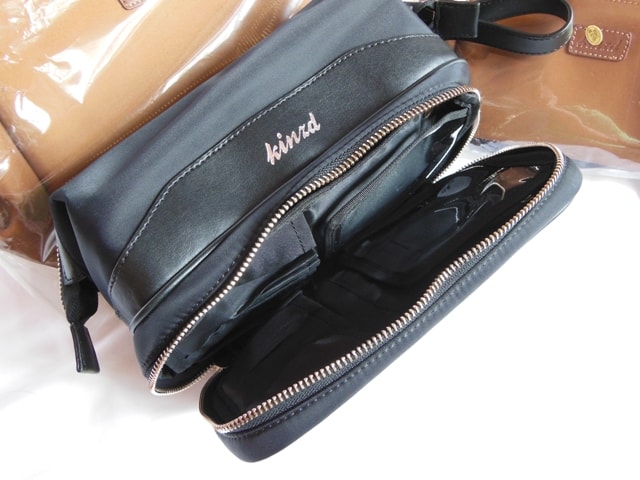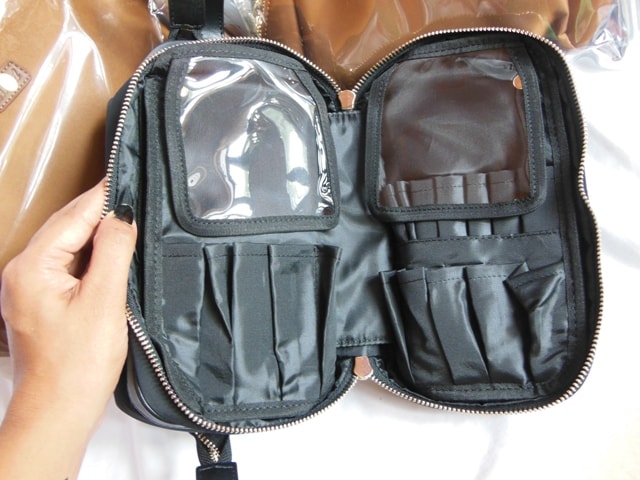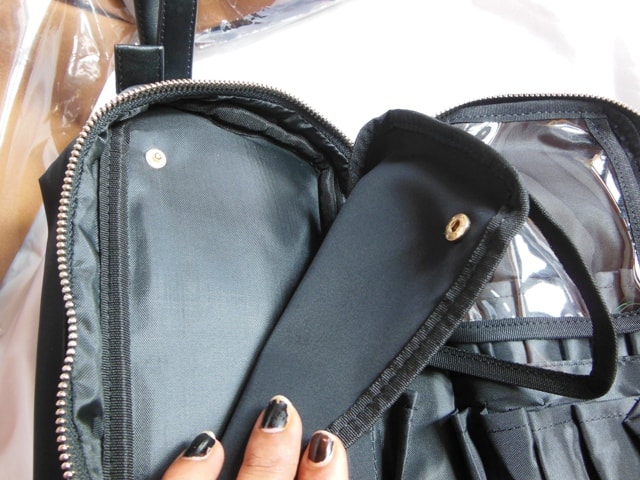 Large Makeup Bag
This one is like a regular makeup pouch to dump in all the stuff together. Though it isn't as organized as the Travel bag but it is easy to use and can be easily carried to work or anywhere else where you don't need to carry your world with you. I loved that we had the option to pick this makeup bag in other colors too like red, blue and brown.  This one is quite bigger and can easily fit in your phone or other small devices easily.  For a bit of organization, it has a zipper for coins or other stuff and two small pockets for small stuff. The size of the bag is 12.99 x 7.48 x 3.94 inches (33 x 19 x 10 cm)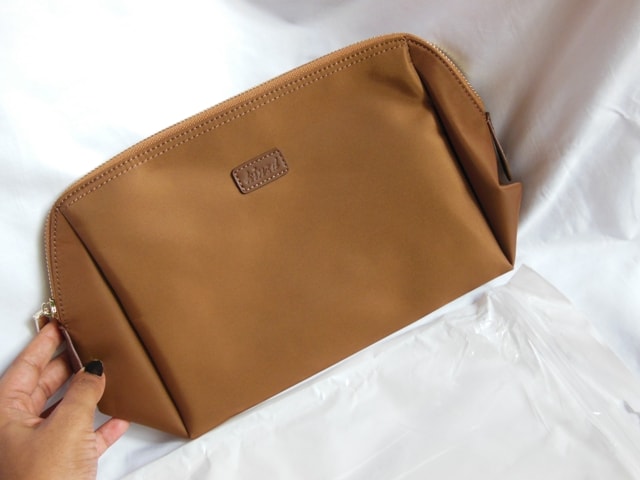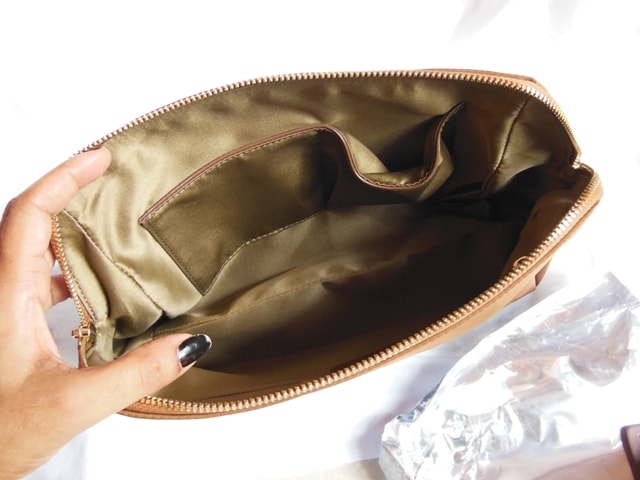 Travel (Small) Cosmetic Pouch
This travel pouch is a mini version of the large makeup bag and is perfect for traveling with when you just need few essentials. A great companion to random grocery tips as it can easily fit in your phone, keys, credit cards and few lippies and liner. It is available in many shades and looks exactly like the larger makeup bag. It also has an internal zipper and side pockets for small stuff.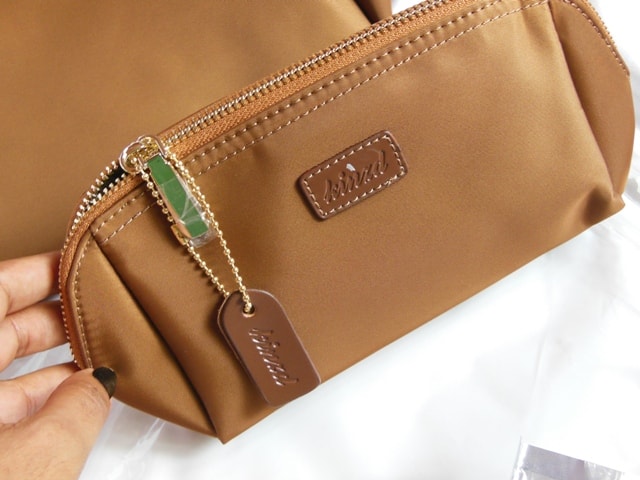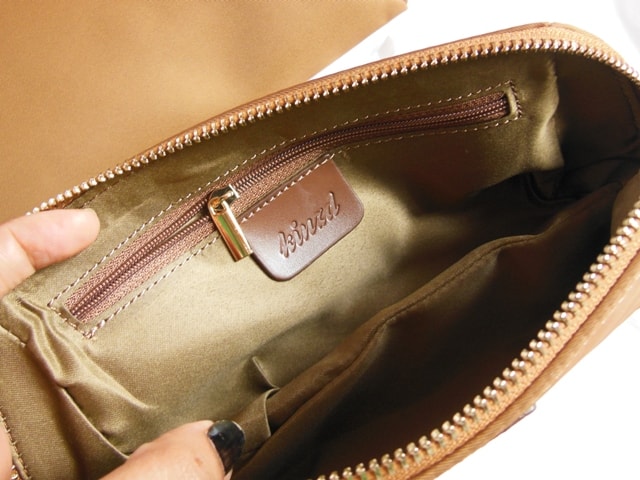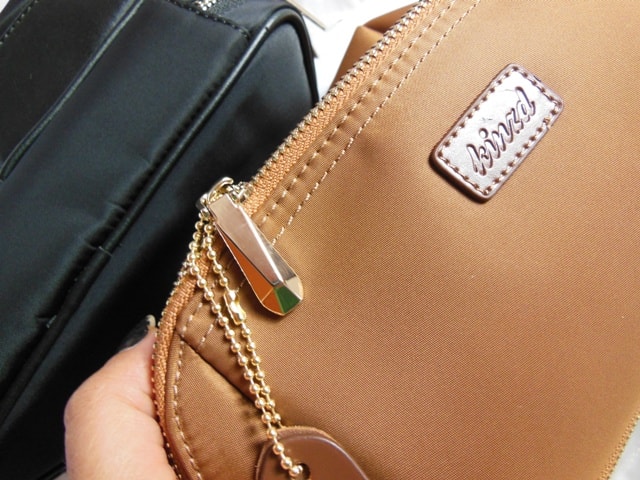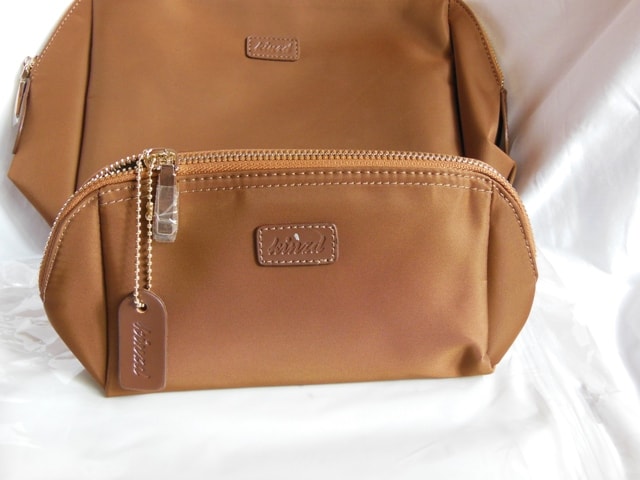 Overall, Kinzd Cosmetic Bags comes in a variety of shapes and sizes, and a few color options to pick from.  However, there was just one color, Black, for the Travel Cosmetic Bag Organizer. I would love to more pattern and color option in this particular bag! It is definitely my favorite of all. I loved that all zippers are well made and glide easily. The bags feel sturdy and are waterproof too.  Totally try these out if you are on the lookout for such makeup bags.
Have you tried Kinzd Makeup Bags? Which is your favorite brand for Makeup Bags?
PS: Product sent by brand but honest and unbiased opinion!