Travel Diaries- Kairali Ayurvedic Healing Village
Holidays have always been all about exploring places, eating junk food during travel and lazing around in bed, at least to me. And in the end, once I am back I feel even more tired and messed up. Looking for another break just to relax, take a deep sleep, and basically put me together for my grueling routine. But haven't you dreamt of a Holiday aka Staycation where you can just relax and recharge yourself. Well, my recent Kairali Ayurvedic Healing Village staycation was exactly the same.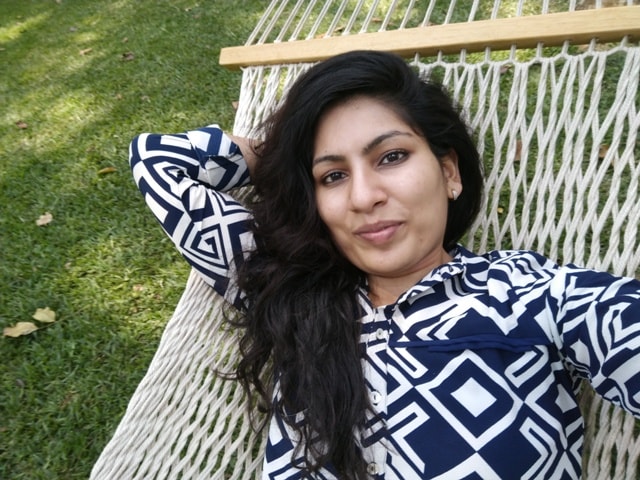 Traveling with Baby:
I haven't been traveling ever since I had a baby and I guess if you are a mom too you will understand why. It's too much of work and pain to travel with babies especially their food which is quite hard to manage when you are hopping from one place to the other and even you are not sure where you will be having your meals, how will you do it for the baby. I had an option to leave him at home and go alone but I just can't imagine doing that and was determined that our first trip is going to be together only whenever it happens. So, I was just waiting for him to grow up a little bit more before I take a break from my monotonous routine and go on a vacation where even he can also enjoy and feel at ease.
Then, I got a chance to experience the 4 days 3-night stay at one of the world's first Ayurvedic Health Resort in Palakkad, Kerala. Yes, that's The Kairali Ayurvedic Healing Village and I saw that as the right opportunity to break out of the house with my little one.
Little Bit about Kairali Ayurvedic:
Kairali Ayurvedic Groups were founded in 1989 by Mr. K.V. Ramesh and Mrs. Gita Ramesh with a vision of providing the essence of true Ayurveda. Kairali has their own wellness centers, Ayurvedic college, herbal skin care products, medicines and much more.
Kairali Healing Village is an Ayurvedic treatment center with the look and feel of a resort so the patients can feel at home and enjoy the wellness vacation.
Kairali recently won the India's Leading Spa Resort 2015 award.
Few things you need to know about Kairali Ayurvedic Health Resort before we move further.
Kairali Ayurvedic Healing Village is as awesome as it sounds. And if you are a nature lover and likes to live in peace this is the place for you. It can be termed as an Ayurvedic Hospital for all those who are looking for an Ayurvedic solution to their health problems like Weight loss, Migraine, Body aches etc. But it has more to offer for the visitors like us who just want to spend some good time in the lap of nature.
Do's
Vaastu Villas: No two Villas in Kairali are the same. Each villa is designed as per Vastu to enhance the positive vibes. Also, a villa is assigned as per the zodiac sign of the guest so that he gets to experience inner peace.
Ayurvedic Food: Kairali People will take care of your health and will provide only fresh, non-refrigerated, organic and diet based Vegetarian Indian Food. So, it's like a complete Detox for your mind and body
Daily Yoga/ Meditation: It's different to wake up early on your vacation for Yoga but trust me it's totally worth the effort and sacrifice.
Limited Wifi: It's difficult to live without the internet even for an hour or a minute.. :P. I am addicted to that too but to let you enjoy the true essence of Ayurveda. Kairali has Wifi Connectivity at the reception only.
Don'ts
No Smoking/Drinking, even coffee: Smoking and drinking might not ring an alarm but coffee will surely do for coffee addicts. Kairali is following Ayurvedic principles and the addictive things like drinking Alcohol and coffee is banned in the premises. But, one can enjoy the regular tea or green tea
Kairali Resort  – Property:
The resort has close 32 villas along with a swimming Pool, massage centers for the guests, herbal garden where they grow the vegetables used in the Kitchen and much more. The Resort is full of trees like you are wandering in a forest. Also, I love the fruit bearing trees like Jackfruit, Mango and much more around the villas to make the experience even better.  The chirping of birds in the morning and the dewy, fresh look of the trees is the best thing to experience in the morning. Being so close to nature is just so rejuvenating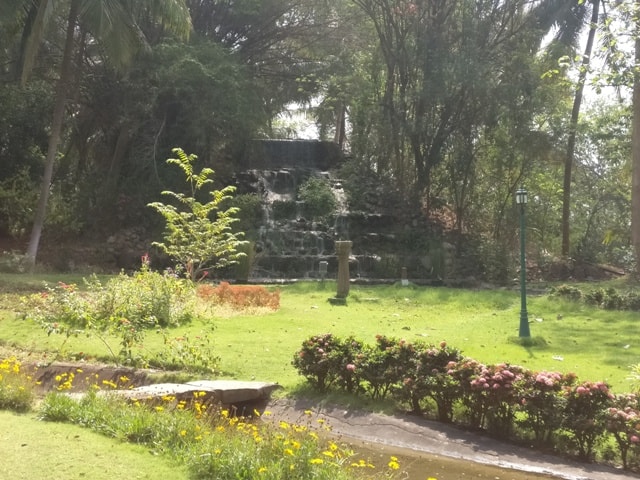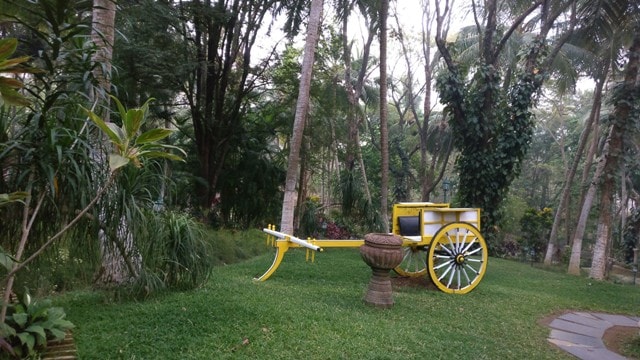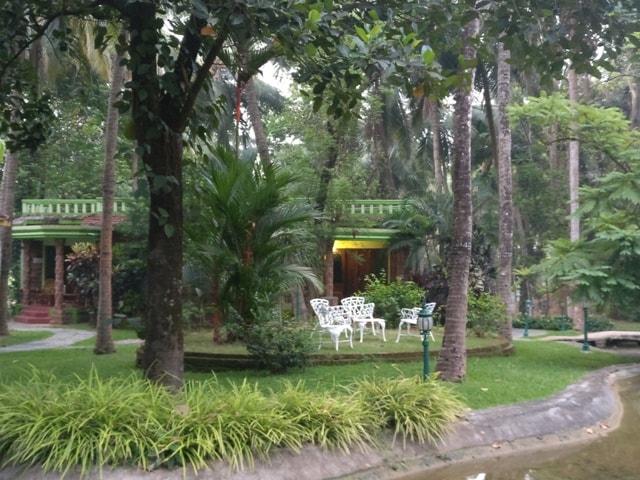 The first thing that grabbed my attention is they have kept the room decoration to the minimum so you don't feel cluttered. And the flooring is not of tiles or marbles but the locally found Red oxide which keeps it cool in blazing hot summers. However, I wish they had made the room a bit more ventilated and an option for natural lighting too because it gets really dark and gloomy towards the evening. I love the placement of products in tiny pickle jars. I do feel they can do a makeover of their Villas interiors to make them more welcoming.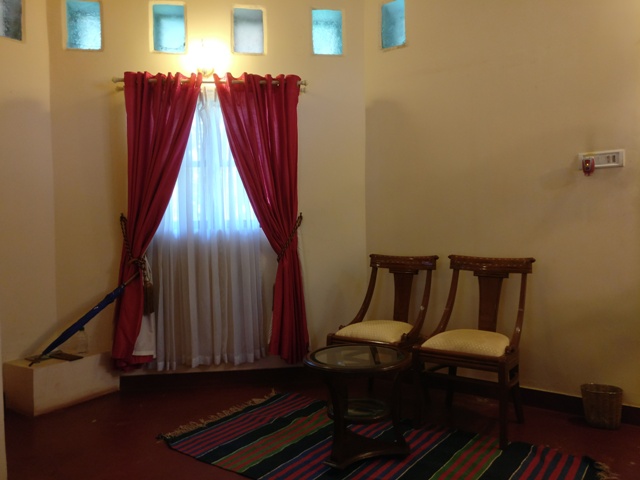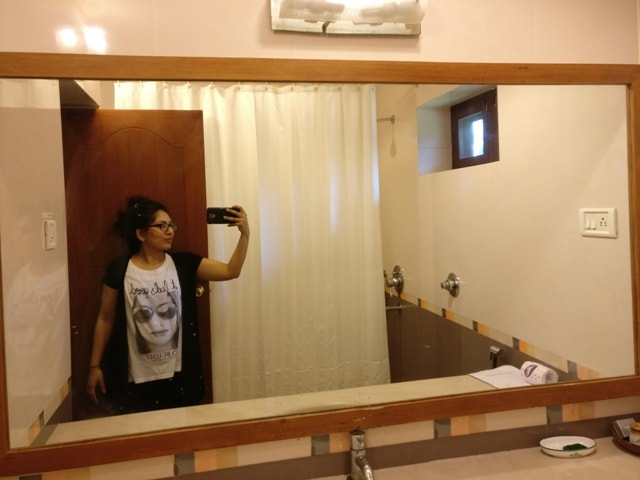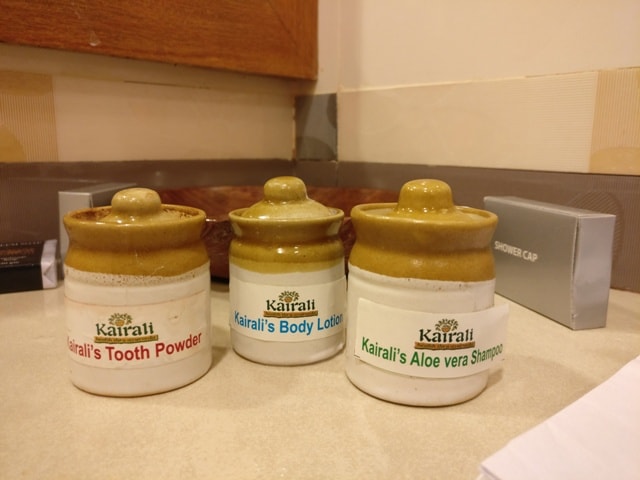 Let's start with the most important thing "Food". Well, it might be a setback for those who love to have super spicy and "masaaledaar" food (including me) as they serve Ayurvedic aka Sattvik food which means no red chili and minimum spices.  It took a little time to get accustomed to it but it was definitely a nice change and a good way to completely detox the body. But I loved that they cook entirely different food every time, so something new in each meal is quite adventurous too.
A unique thing was they serve Pink and Yellow colored hot water just before meals which help with detoxification and have multiple health benefits. The water is there in our Villas too in Thermos to sip it whenever we would like. I can tell you that I got addicted to it .. wish I could have it here too.!
Though, if you are there for treatment the diet will be monitored by the Doctors and that means the quantity will be limited too.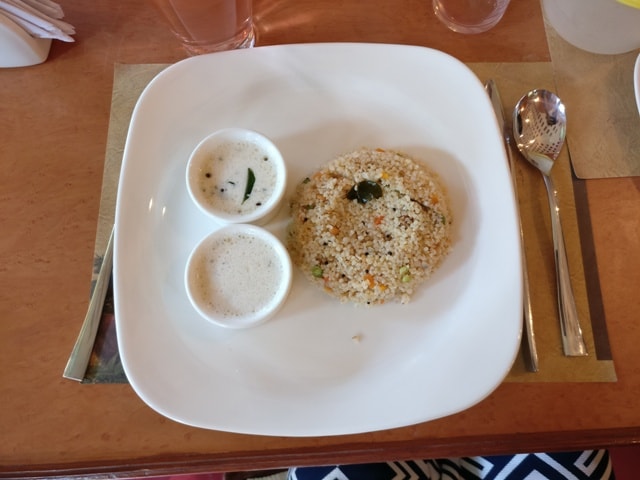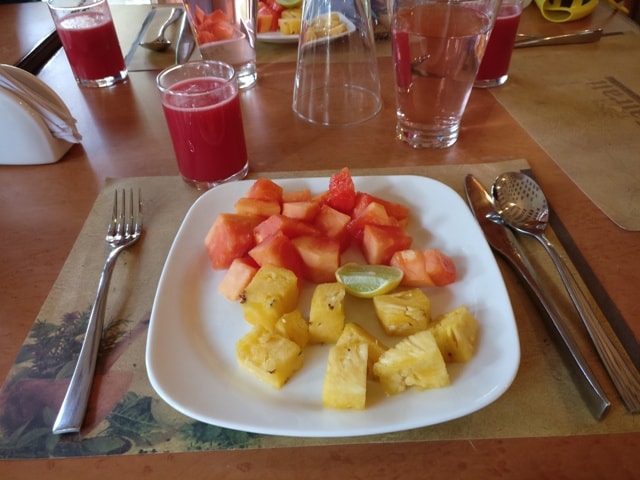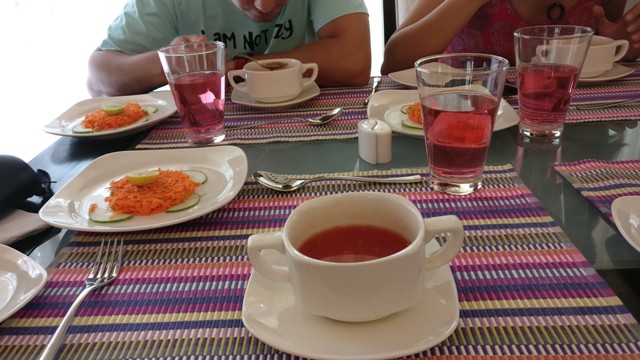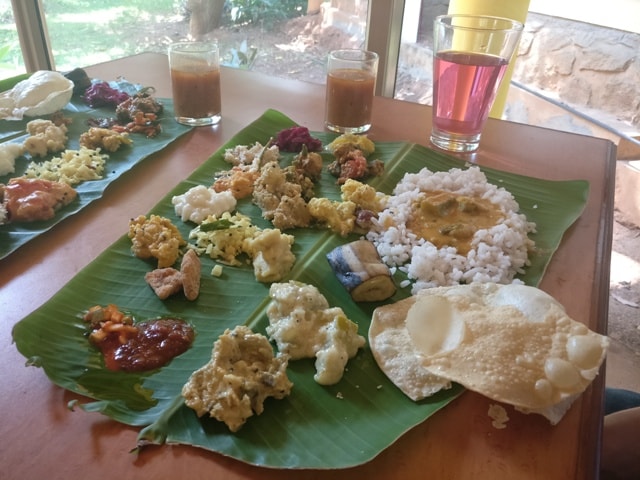 Seriously, that was the most exciting part of my whole trip, getting an authentic Spa. I experience two do the most amazing massages at Kairali.
The first one was Abhyangam body massage, which is an Oil based massage. It will relax the muscles and relieves the Stress, anxiety, and fatigue which helps in better sleep and improves concentration. I loved the experience of soaking myself in the oil and then a Steam bath to let the oil sink into the skin.
The second one was Potli Massage which just repaired all of my body parts. Therapy is done using heated herbal pouches aka potlis which rejuvenate, relax, nourish and have a therapeutic effect on the body. Followed by a Steam bath. I felt like reborn- so relaxing and rejuvenating.
Things to do when in Kairali:
Try your luck with Lotteries: Lotteries are legal in Kerela and I bet you would love to try your luck to win something… something big! Hard luck for us but you never know..!
Sightseeing: Palakkad is a small town and doesn't have any fancy tourist spots but it has Malampuzha dam which is the largest reservoir in Kerala. And the area around the damn is just perfect to find solace in nature. Also, there is a snake valley, a house of multiple varieties of snakes. I am sure you will enjoy their company
Banana Chips: Speciality of Kerela I believe. They do a variety of chips like plain, spicy, sweet and also the jaggery ones. So, if you love chips I am sure you can't resist these banana chips. Get them from a local who makes them
My stay at Kairali:
I was dead when I reached the resort after such a long traveling day but the warm, traditional welcome at the reception made me forget my pains. They served fresh coconut water to us for a refreshing start to our stay.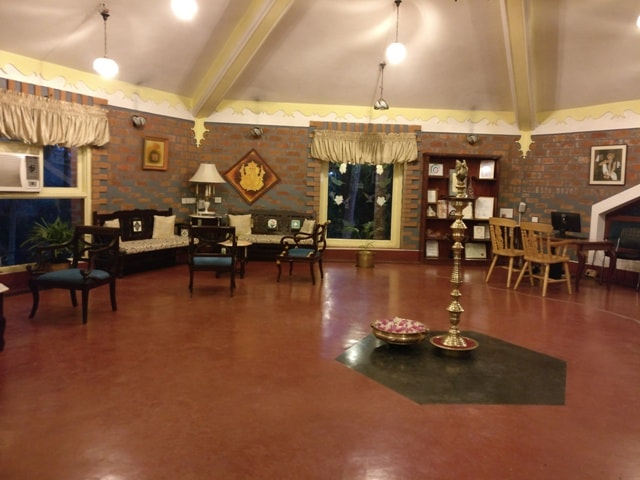 The morning yoga sessions and evening Meditations took away all the stress and filled me with positive energy and a calm and focused mind. And the massage therapies completely de-stressed me physically.
We were briefed about the Kairali sharing the thoughts and idea behind Kailari, live cooking session demo by Chef, resort tour, and a short trip to the vegetable garden to get to know a little bit more about Kairali.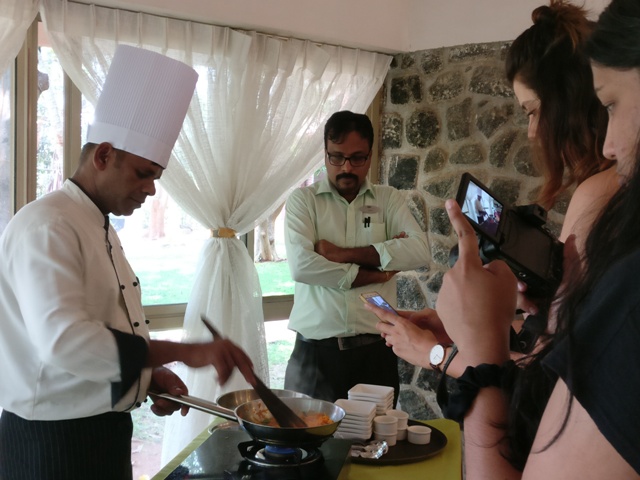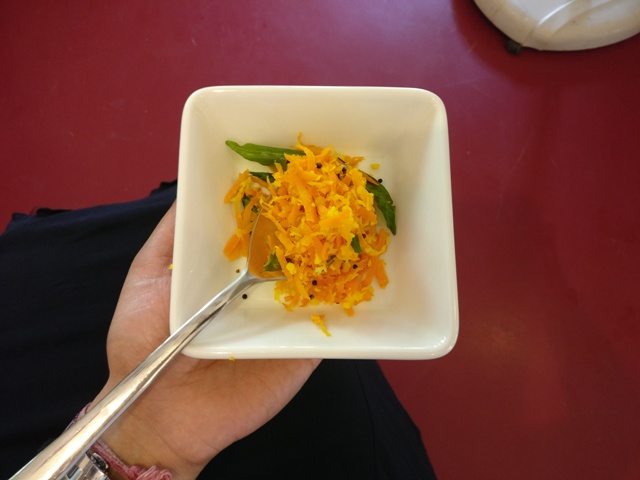 My favorite was the unique cultural program presented by the local artists which are an age old tradition to show "Ramlila" with puppet shadows. I must tell you that the whole experience was exhilarating.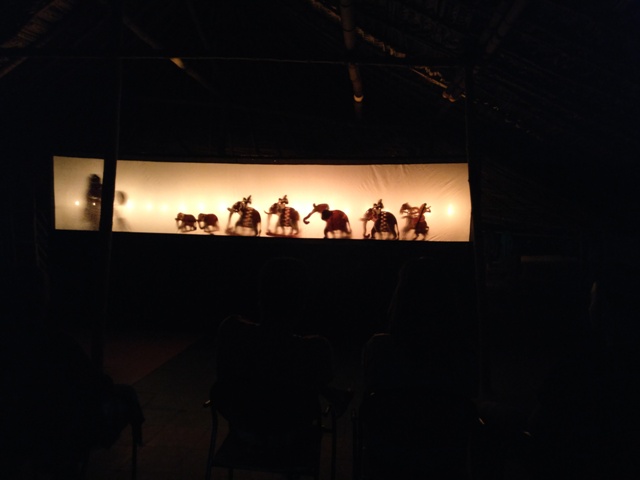 It took me time to get used to the food but I started enjoying it soon and now I surely miss those warm water and delicious, healthy food!
Overall, it is a perfect weekend getaway to stay away from the hustle bustle of metros and connect with nature in peace. There are so many trees around the resort that it looks like I am living in a forest. There is greenery all over with absolutely clean and fresh air to breathe in. It is perfect for those who want to escape from their hectic work life. That's pretty much it for my stay.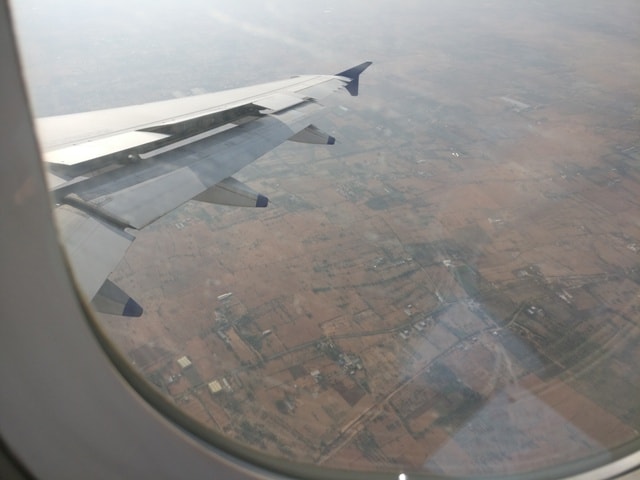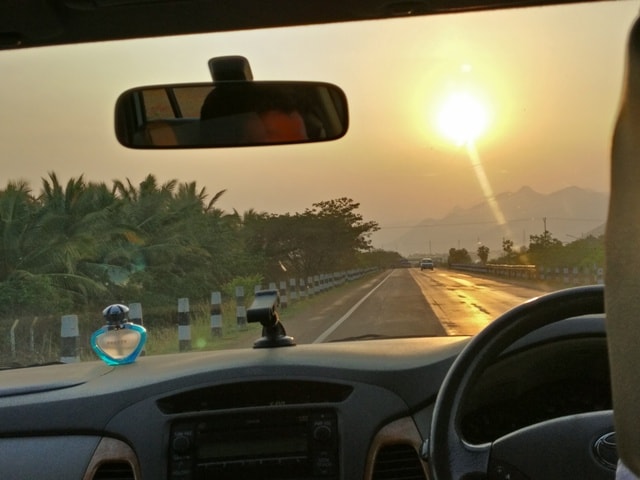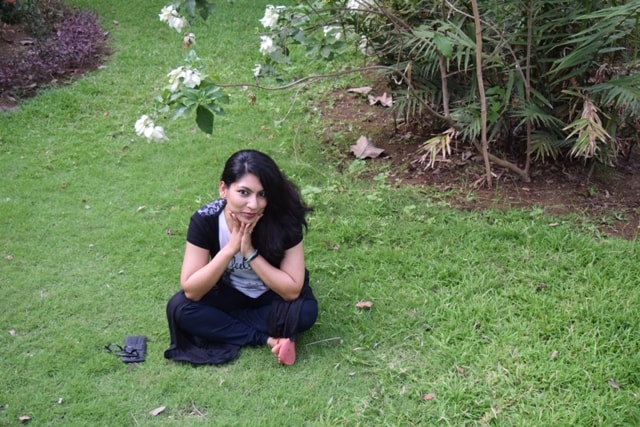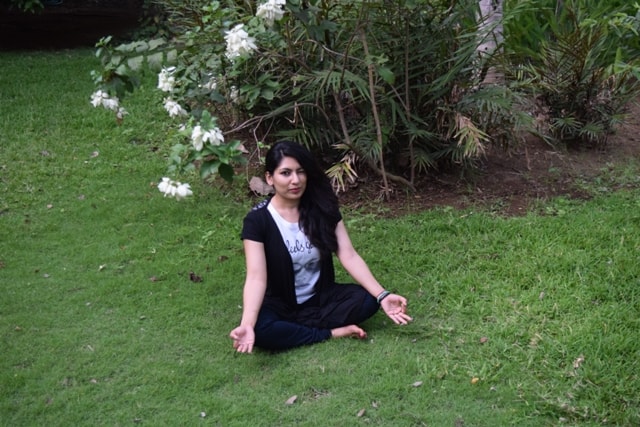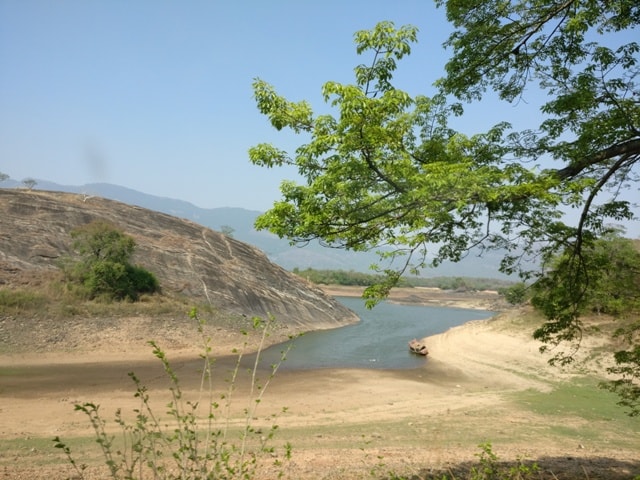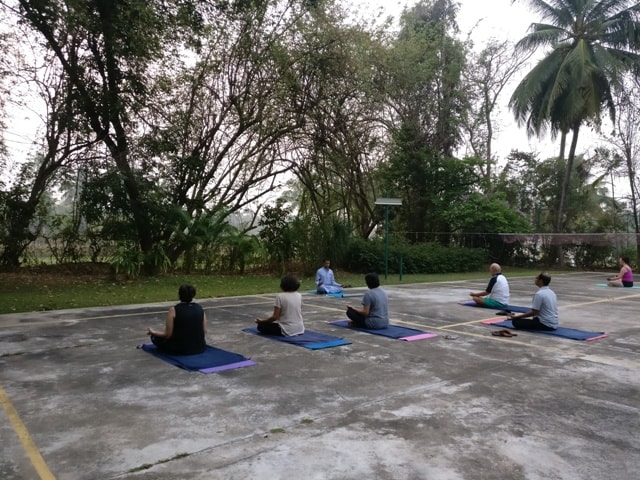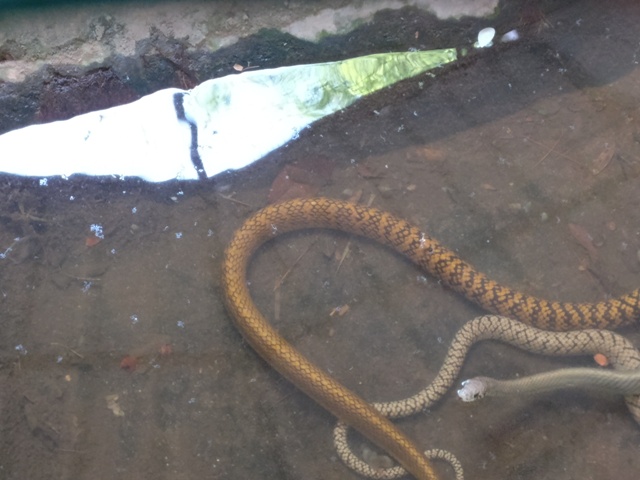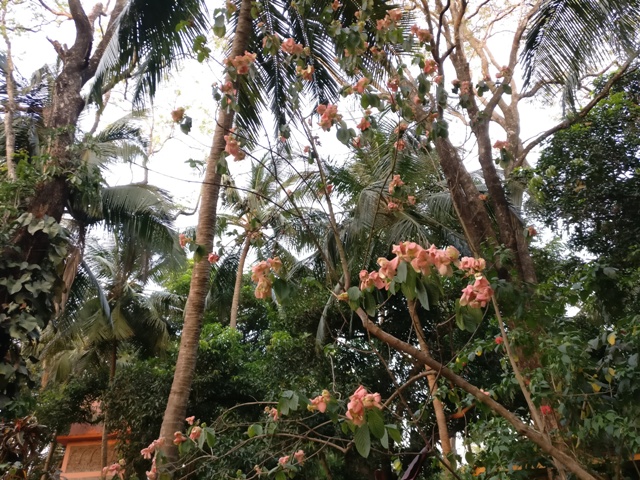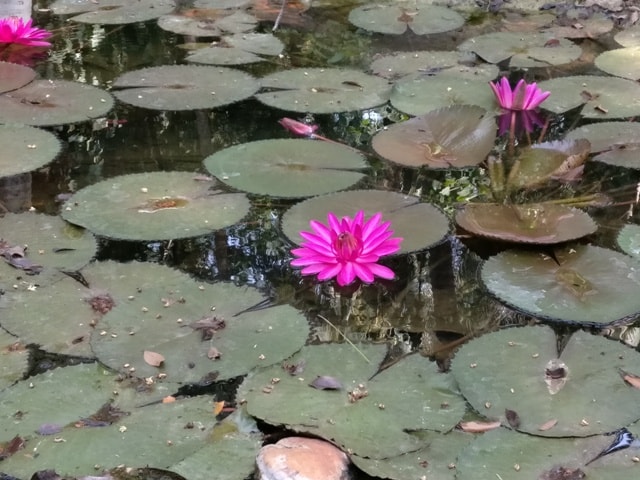 Kairali Ayurvedic Health Resort has etched so many memories in my head that I have to come back to this peaceful place and experience God's own country again.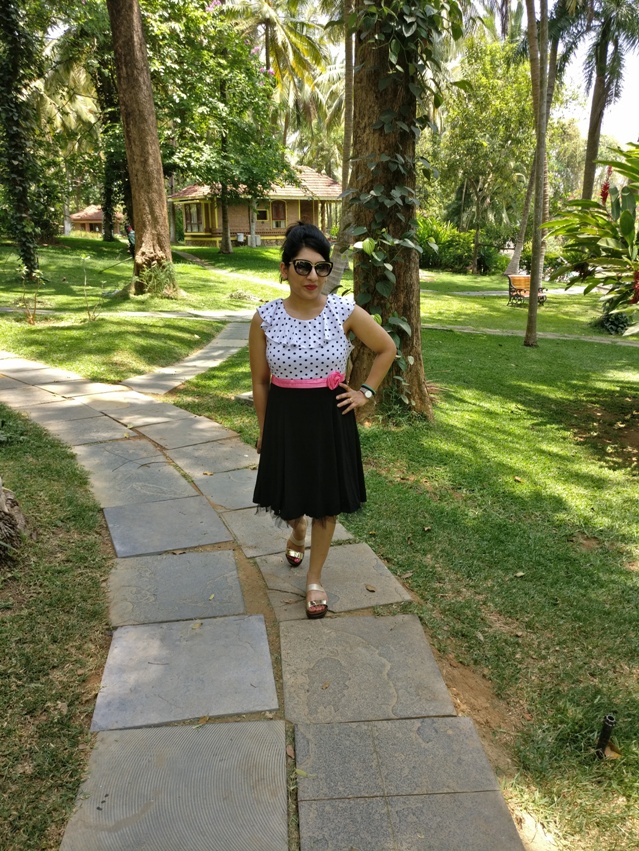 Have you ever been to an Ayurvedic Resort? How was your experience?
Disclaimer –  I was invited by Kairali Ayurvedic Healing Village, Palakkad but my views are honest and unbiased