Top 10 Lakme Products Available In India
Lakme is a brand that we have always known and grown up seeing our mothers and sisters using! It has been around for years and is still going strong! Before we started obsessing over higher end brands like MAC and Bobbi Brown, Lakme was all we knew about and lusted over! With the growing beauty industry, Lakme is leaving no stone unturned to give a tough competition to international brands by launching products that are easy on the pocket yet work as efficiently! Who can forget, the oh-so gorgeous brand ambassador Kareena Kapoor, which makes us love the brand even more? So, we have for you a list of Top 10 Lakme Products Available in India, which you can check out: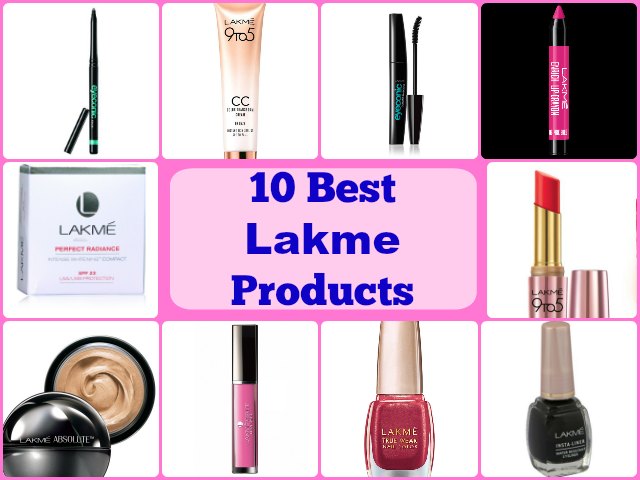 Top 10 Lakme Products in India
Lakme Eyeconic Kajal 22hr- Price: INR 210
The Lakme Eyeconic Kajal 22hr is an affordable kajal that enhances the eyes with an intense black color. Ideal for wearing on both the upper and lower lids, this kajal is great for everyday wear. We love how it is waterproof and does not budge. Thsi new 22 hour version really last long!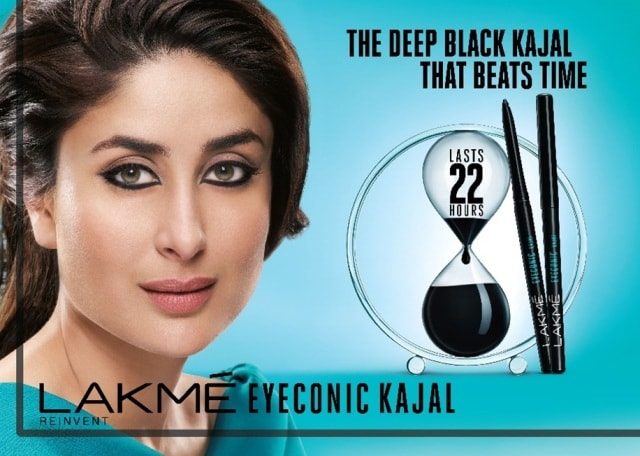 Lakme CC Cream- Price: INR 267
The Lakme CC cream is your perfect pick for the "no makeup makeup look" as it looks like your skin but better, it, however, is limited to just two shades. It is easy to apply with your fingers and works as both foundation and moisturizer.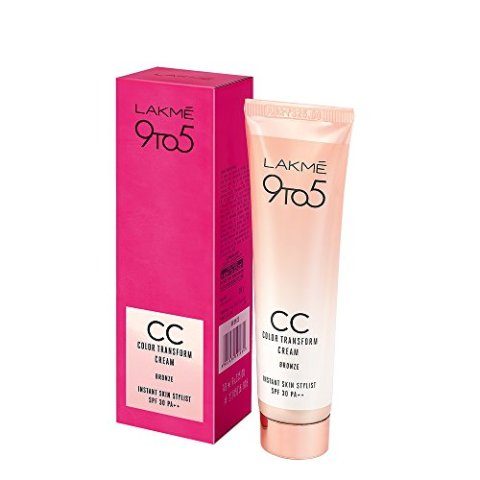 Lakme Eyeconic Mascara- Price: INR 350
Ideal mascara for everyday use, the Lakme Eyeconic Mascara is great for adding that curl to your lashes without much effort as the wand is designed for a more pronounced look. It adds a dash of volume instantly and applies easily and evenly. It is also available in Blue if you would like to go for affordable colored mascara.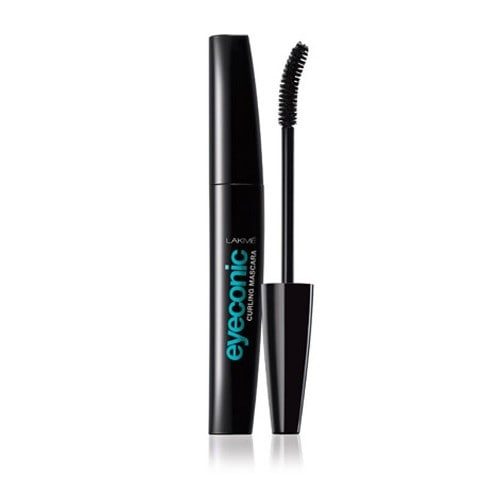 Lakme Enrich Lip Crayon- Price: INR 185
Lakme Enrich Lip Crayons are sharpenable chubby lip crayons and are the latest launch from the brand. They lip crayons are very affordable and come with a sharpener too. They have a soft creamy texture and gives a semi- matte finish. They come in ten shades to choose from. The colors are super opaque and buildable and great for everyday wear. The staying power is average and I love the fact that anybody can afford them. One of the most Affordable Lakme Lipstick ever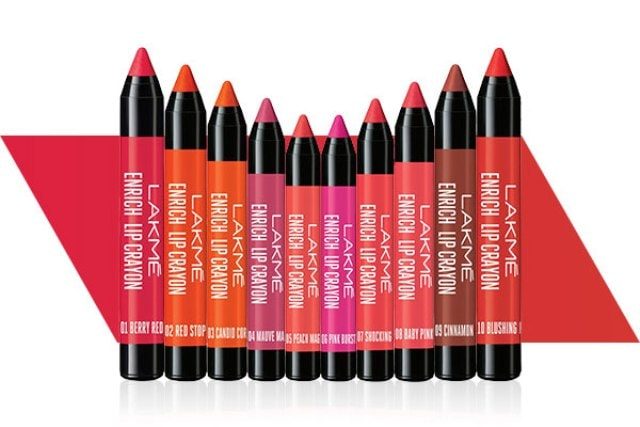 Lakme 9 to 5 Primer + Matte Lip Color- Price: INR 480
The Lakme 9 to 5 Matte + Matte Lip color are basically matte lipsticks. These are the latest launch from the brand. Available in more than 30 shades from pinks to peaches, browns to mauves meant to suit different skin tones. The formula is powdery soft and gives a beautiful matte finish without being drying on the lips. It doesn't accentuate fine lines on the lips if you apply a good lip balm beneath and are nicely pigmented. When Lakme says 9 to 5 it means it, they are super long-lasting.  They are great for office/college wear.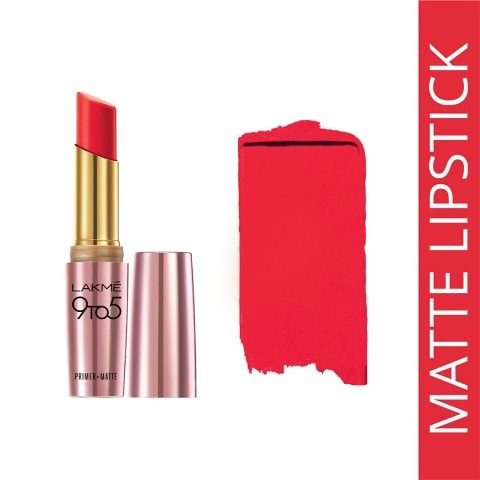 Lakme Absolute Mattreal Skin Natural Mousse Foundation- Price: INR 700
I love how the Lakme Absolute Mattreal Skin Natural Mousse Foundation is packed in a classy round pot in gray and black, the packaging looks so high end and chic. The foundation comes in three shades to choose from. The formula is super lightweight and doesn't feel heavy on the skin. It offers medium coverage and doesn't cake up at all, the pores are not accentuated either. It blends in beautifully and offers room for the skin to breathe.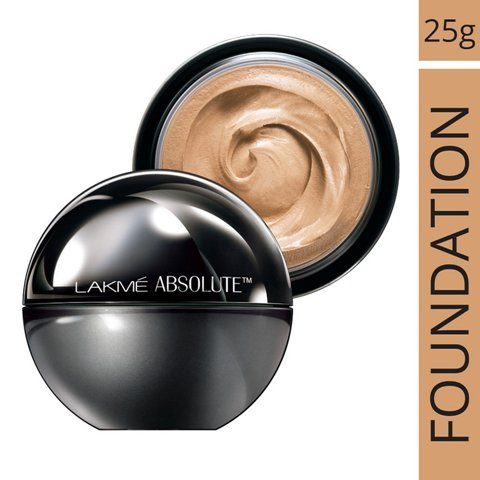 Lakme Perfect Radiance Intense Whitening Compact SPF 23 – Price: INR 210
The Lakme Perfect Radiance Intense Whitening Compact is one fo the most Budget-Friendly compact in India. It comes with SPF 23 which is great for summers. Also, the formula is quite smooth and it applies nicely on skin, keeping it shine free for hours. Lakme Compact feels very lightweight and contains brightening pearls to make the skin look bright and radiant.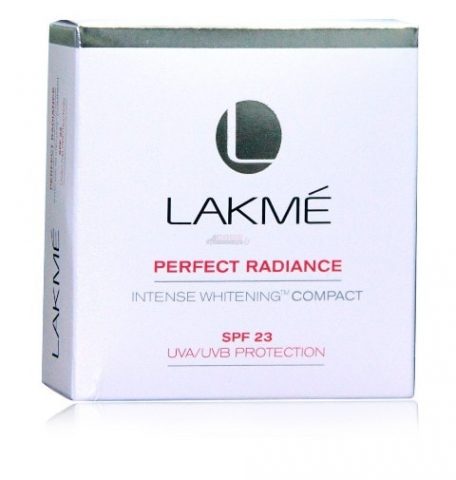 Lakme Absolute Gloss Stylist Lip Gloss- Price: INR 800
The Lakme Absolute Gloss Stylist is a lightweight, pigmented and glossy lip color offered by Lakme which adds a beautiful shine to the lips making them appear super hydrated and smooth! The finish is really soft and they are super comfortable to wear. If you are not into lipsticks, try these Lakme Lipglosses which are comfortable, and gives a rich color to lips.
Lakme True Wear Nail Color – Price: INR Rs 100
The Lakme True Wear Nail Color is one of the oldest nail paint collection in India, with humungous shades and finishes but still pocket-friendly. They quality is good with rich –pigmented colors that last for long. I really love the Limited edition shades in this range too.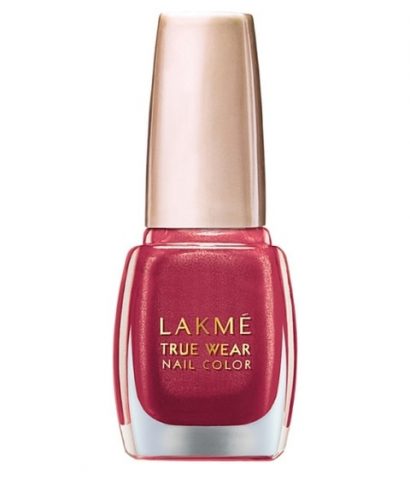 Lakme Insta Eye Liner Black – Price: INR Rs 115
Lakme Insta Eye Liner Black is like a must-have from Lakme for makeup beginners. It is a liquid liner with rich pigmented formula and a fine brush. It's just that it takes a little time to dry down but the super matte finish is to die for. Lakme also has liquid liners in Lakme 9to5 Absolute Eye Liners which have more shades and better formula but this one is still the best as Matte Black Eye Liner.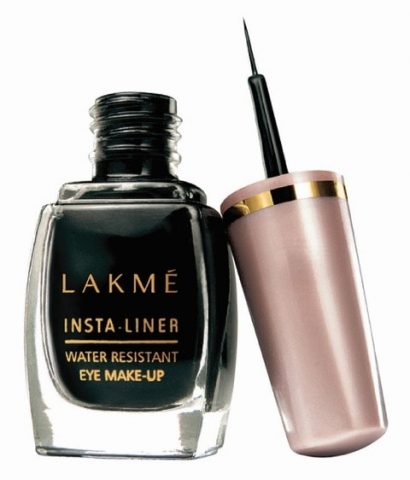 Conclusion:  A brand that every Indian girl is familiar with, Lakme offers a huge range of products that every Indian woman can pull off with ease! The products range from being pocket-friendly to being a little on the pricier side, you will, however, end up finding something for yourself. You can also Shop Online the Lakme Products. Lakme never disappoints and neither do these Top 10 Lakme products available in India!
Which is your favorite Lakme Product? Which of the above-listed products is your ideal pick?