Top 10 Home Remedies to Treat Acne
Acne is one skin care problem that plagues a lot of individuals. It is basically excessive oils and clogged pores that are responsible for acne.It is these pores that the bacteria dwells and causes pus discharge and inflammation. So, sharing some easy and effective Home Remedies for pimples for instant relief.
You can always consult a dermatologist but if you have skin that is prone to acne, you can routinely use the below face masks to keep the acne at a bay! Here are the Top 10 home remedies to treat acne and acne scar removal.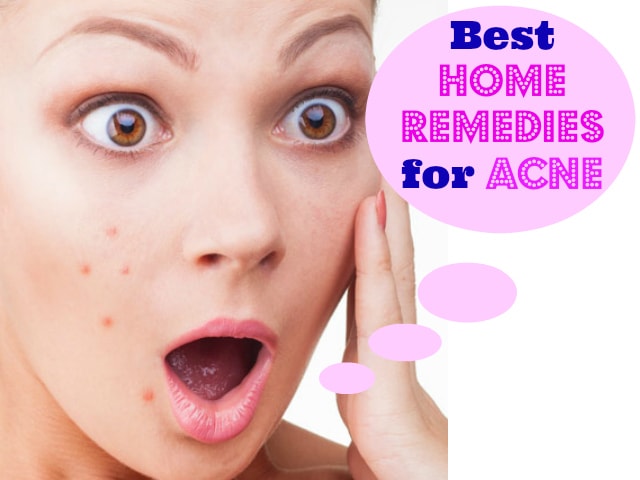 Top 10 Home Remedies to Treat Acne
#1 Apple Cider Vinegar
Dilute a part of Apple Cider Vinegar with three parts of Water and use this solution on face, after cleaning your face.This helps in eliminating pesky pimples with regular use by acting as an astringent and removing extra oil from your face. In addition, it is antibacterial in nature and also balances the pH of your facial skin and makes it more alkaline as a result, the bacteria can't thrive and infect your facial pores.
Use this two to three times a day. Leave on the mix for at least 10 minutes.Rinse thoroughly and moisturize with an oil free moisturizer. One of the best Home Remedies for Acne & Pesky Pimples.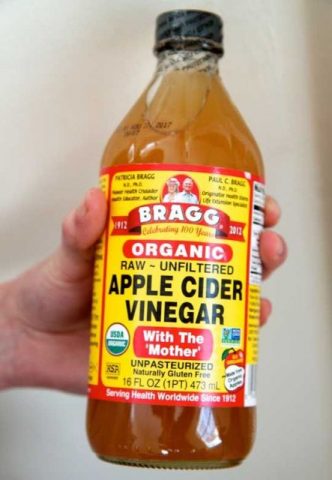 #2 Honey and Cinnamon
This home remedy for acne is a deadly combo against bacteria as Cinnamon is antibacterial and Honey helps by acting as an antiseptic and clears out the slough clogging your facial pores.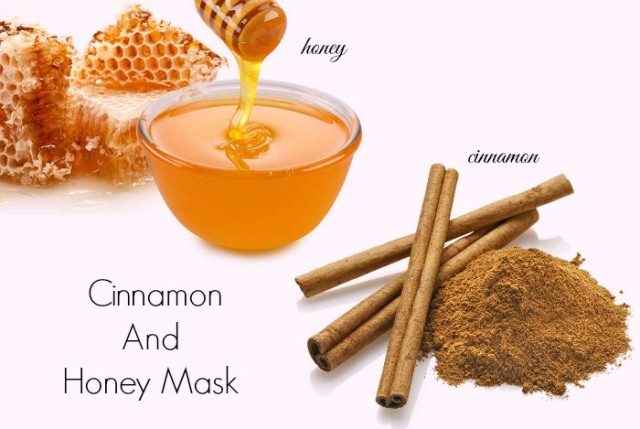 #3 Egg Whites
Egg Whites are really recommended in treatment of pimples as they also help to improve your skin tone and texture. They tighten your skin while the Vitamins and Minerals present in the Egg Whites help to fade away the scars caused by Pimples and environmental damage.Egg White soaks up the extra oil on your skin as a result, withdrawing a source of nourishment from the skin bacteria.
Blend the egg Whites to bring them to a frothy consistency.Apply this mix in a single layer and let it dry up before applying another layer.Three to four layers would usually suffice.
If you are still wondering, how to Get Rid of Pimples Fast try this egg white face mask.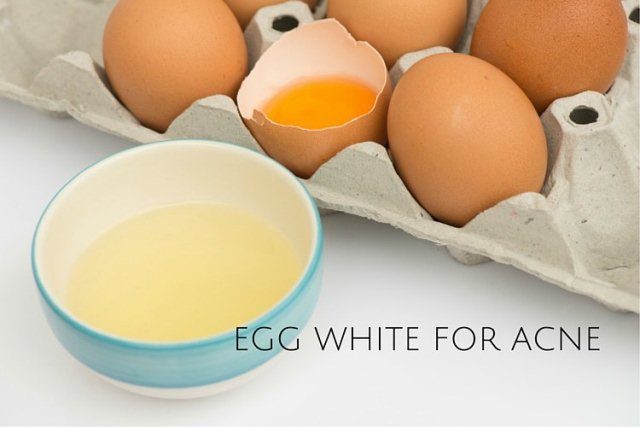 #4 Mashed Papaya
Mashed Papaya is an ideal remedy for pimples as it removes the dead skin cells which tend to clog your facial pores.Papaya contains certain active fruit enzymes that reduce inflammation and also clear out extra lipids from the surface of your skin.Regular use helps in suppressing pimples and making your skin feel soft and smooth. One of the easiest solutions to get Rid of Acne With Home Remedies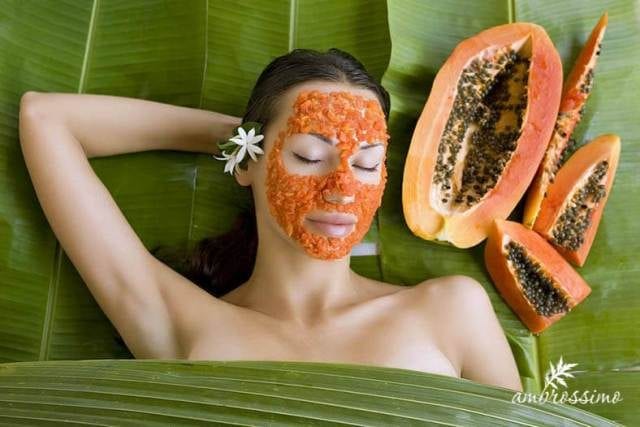 #5 Orange peel Powder
Orange Peel powder offers itself to be an excellent remedy against acne.It helps by removing debris and excessive sebum from the pores of your skin.The Citric acid present in the Orange Peels helps by acting as an astringent and brings about exfoliation of dead skin cells.Thus, it helps in refining your pores and preventing problems like Whiteheads, Blackheads and pimples.Mix Orange peel powder with Rise Water to form a thick paste.
Ornage peel powder is a wonderful ingredient in Home Remedies for Pimples and Acne.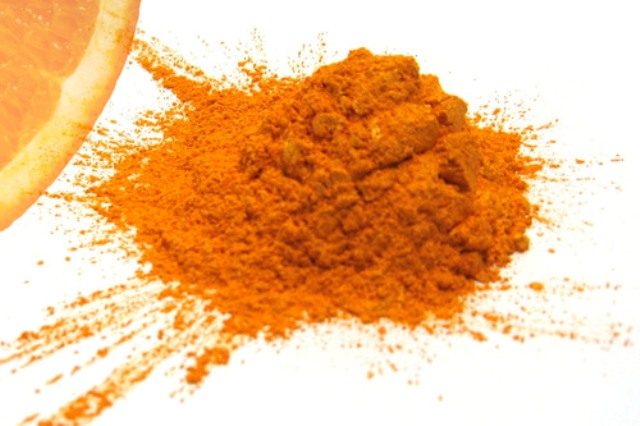 #6 Tea Tree oil
Tea tree oil is an essential oil that is used in various skin care products, specifically to target acne.Tea tree oil acts as a form of solvent to dissolve the excessive sebum that might be clogging your facial pores.This oil also possesses anti-fungal and anti-bacterial properties, thus, prevents your skin from a wide range of infections.
One of the best Natural Remedies to Get Rid of Pimples Overnight Fast.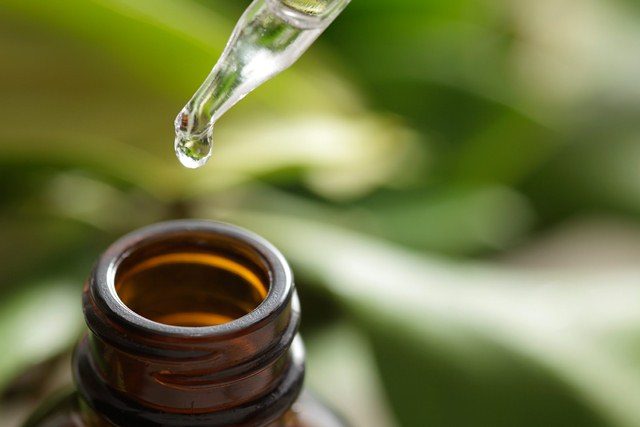 The essential oil needs to be diluted with water in the ratio of 1: 9 to prevent any side effects due to the concentrated extracts present in the essential oil.Use this diluted mix as a Spot treatment for your acne with the help of Q tips. Alternatively, you can even add a few drops to your skincare products. An easy to do home remedy for pimples.
#7 Strawberry and Honey face pack
Strawberries are loaded with natural Alpha hydroxy acids, specifically, Salicylic acid.This particular acid stimulates the skin to shed away the dry skin cells faster, thus, clearing out the extra oil and bacteria out from the facial pores.Honey soothes the skin and prevents drying. Very simple home remedy for pimple.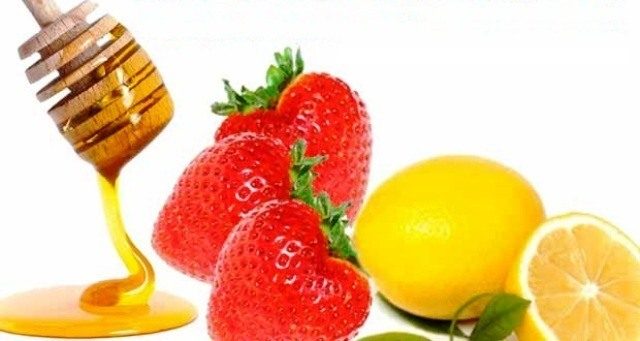 #8 Banana Peel face Mask
As easy as it sounds, this remedy is a good one when it comes to treating pimples.The Banana peel contains an enzyme called Lutein that works towards decreasing inflation, irritation and Redness associated with acne.Rubbing a Banana peel on your face and waiting for around 30 minutes before rinsing off your face helps to encourage healthy facial cell renewal and regeneration, as well.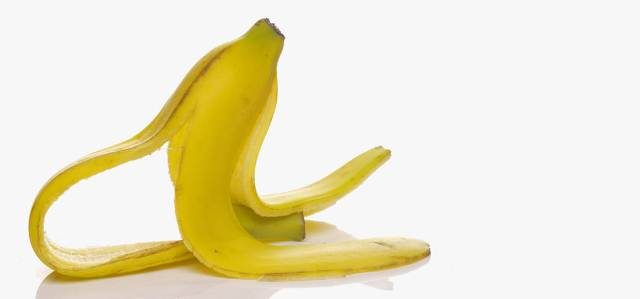 #9 Baking Soda
The Baking Soda is chemically, sodium bicarbonate.It has multiple skin benefits as it exfoliates your skin, helps in microdermabrasion, balances out the skin Ph, soaks up the extra oils from your skin and also acts as a mild anti-bacterial agent.Make a thick paste by mixing with water.Let it stay fro 20 minutes and wash off. Moisturise afterwards.
It also works as one of the Best home remedies to remove pimple marks, scars & pimple spots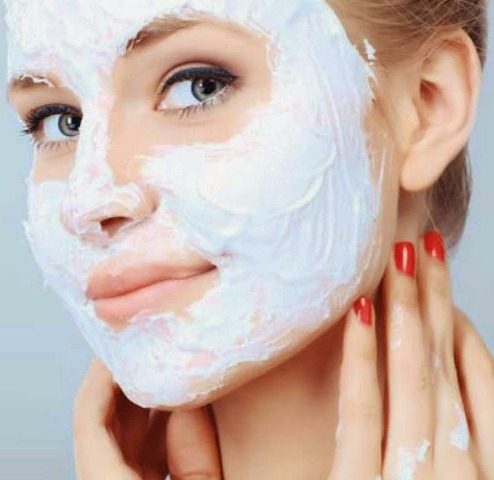 #10 Garlic and Aloe Vera
Crush 2 to 3 cloves of Garlic and mix the extracted juice with a bit of Aloe Vera gel.This needs to be applied over the areas affected by pimples to spot treat the pimples. Garlic is a strong anti-bacterial while Aloe vera calms down the inflammation and dilutes the concentrated Garlic juice. These all Natural Remedies for Acne does show results in a month's time!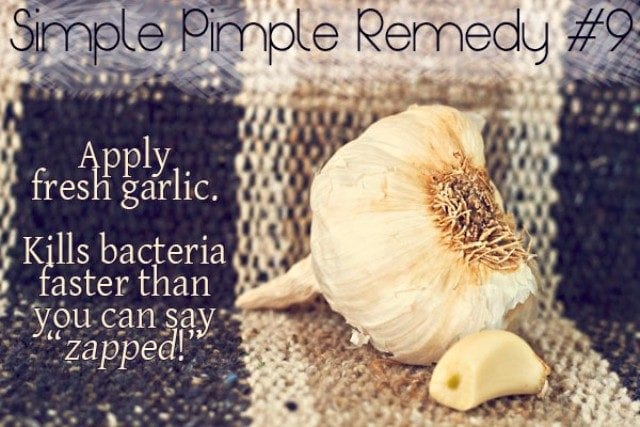 So, these are some of the best home remedies for pimples and acne scars. Try these Home Made Face Packs for Acne for great results. Nobody like to see pimples popping from face. These Home Treatments For Acne and acne scars will deliver the results you would like to see.
Don't Miss to Checkout:
Have you tried any of these Home Remedies to Treat Acne? Which one is your favorite Homemade face pack for Acnes?
PS: I do not claim ownership of images used here!