Top 10 Engagement Rings for Every Bride
Wedding season is coming up and I am sure all the brides to be are browsing Internet to pick the Best Engagement Ring for Wedding to make that bond extra special. An engagement ring holds a special place in a bride's heart and is one jewelry item that connects her with her love. Every bride wants to pick unique engagement ring that stands out and should be the center of attraction when she meet her friends.
Well, there are plenty of options to choose from, e.g One can go for colorful center stones, Princess cut diamonds or vintage inspired designs and many more.  A bride can keep it simple and classy with a simple solitaire engagement ring. But if she is ready to experiment and want to go bold with her engagement ring then here are some inspirations.  Let's check out these popular Engagement rings which you might like to be in your finger!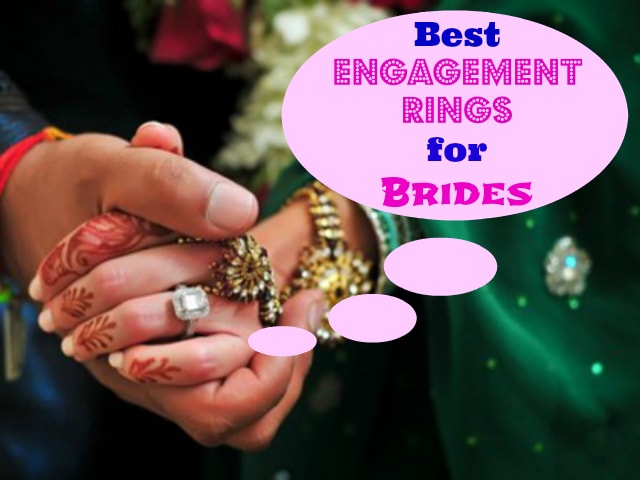 Top 10 Engagement Rings for Every Bride
So, these are some of the most popular and latest Engagement ring designs from which you can choose the one for you. Now, as a bride you don't have to compromise on the design and look of your engagement ring. Pick the one that goes with your personality and make you feel special. It used to be that engagement rings came in white gold, yellow gold, or maybe platinum, but now rings can come in all manner of metallic hues, textures, and finishes, all as precious and long-lasting as gold.
It is hard to pick just one from these Gorgeous Engagement rings but my favorites are the Emerald cut and princess cut engagement rings.
For something really unique for your engagement, check out Wedding Rings on Orla James.com .Each of these rings is entirely one of a kind and will make your Big day super special with their dazzling designs and details.
Which is your favorite from these Best Engagement Rings? Will you prefer a custom engagement ring?
PS: I do not claim the ownership of images used here