Makeup Tips – How to apply Mascara Perfectly
If you are not among the lucky ones who are blessed with long thick lashes and use mascara for thick and Voluminous lashes but end up with clumpy or Spider like lashes then this post is definitely for you. We must learn how to apply mascara correctly and achieve perfect eye makeup without messing up with the eye look while finishing up with this last step of eye makeup.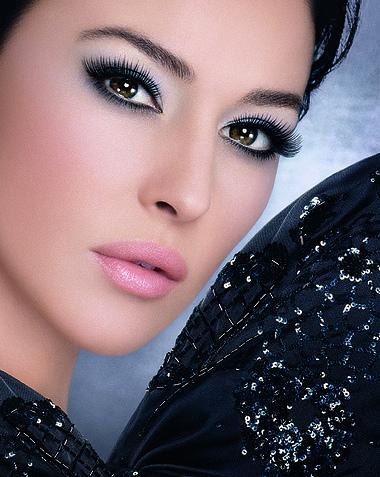 1) Curl Your Lashes:- Curlers does a good job at bringing together eye lashes fanning away in all the direction. Apart from unifying the lashes it also gives a nice curl to lashes which make them appear longer.
2) Curl lashes the right way:- Do not curl eye lashes in a single sweep as it make eye lashes appear vertical. Gently curl lashes in steps from root to tip as it give a subtle natural looking curl than a severe odd curl.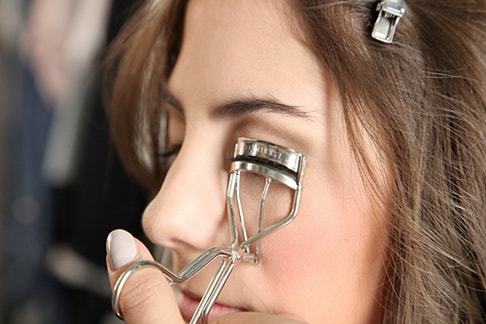 3) Pick up right type Mascara:- Mascara comes with various lash enhancing techniques like providing Length, Volume or Thickness to eye lashes. Choose the one you are looking for and while making the purchase trust nothing but the Brands. Pick up good branded mascara fulfilling your requirements.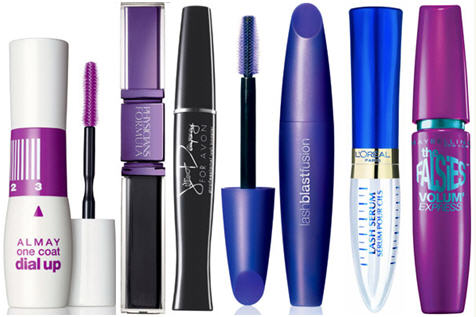 4) Apply Mascara from the Base:- Place the mascara brush just on the underside of your lashes and move it upwards along the length of your lashes with a slight wiggling (zig-zag) movement (left to right). This ensures that all your lashes are evenly covered with mascara.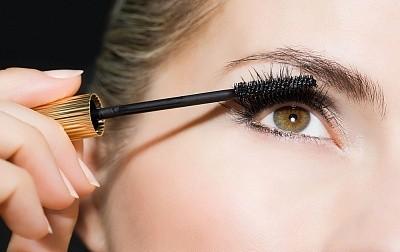 5) Amplify each section of Eye lashes: – While applying mascara move the mascara wand in 3 different direction on the lash tips. For inner lashes (close to nose) use inward-upward motion , for middle lashes use a straight-upward motion and for outer corner lashes move the wand in outward -upward direction. Follow the same on lower lash line. This will create a fanned out look and make your lashes appear fuller to give an illusion of wider eyes.
6) Cover Lower Lashes: – Don't miss lower lashes while applying mascara. This really helps in getting an open eye look. If you are not great at painiting those bottom lashes, put a tissue under them or dust some powder on under eye area before application.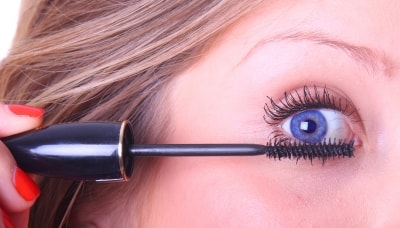 7)  Layer them up: – Wait for few minutes till the first coat of mascara settles up before going for another one. But doesn't let the first one dry completely as it will lead to clumpy lashes. Second coat will thicken the eye lash even more but this time just brush the length of your eye lashes in a nice sweeping motion.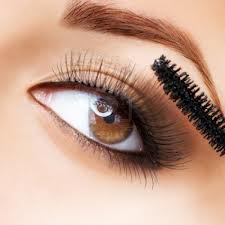 8) Clear out clumping: – Once done, if you see eye lashes that have clumped together use an eye lash comb or clean mascara wand for separating them. It will also remove excess product and keep lashes glob-free and perfectly separated.
9) Wait before blinking: – Wait for few seconds and let your mascara dry completely before blinking else you will end up painting your lids.
Don't Miss to Checkout:
Caution:-
Curl lashes before applying mascara as after mascara the lashes turns a bit hard which are more likely to break off and damages.
Avoid doing pumping movement by moving wand in and out of the tube as it will introduce air into the bottle and cause mascara to dry out sooner than it should.
Hope you find these tips helpful and get the right effect with mascara!
Happy Eyes 🙂