From Him to Her – Timeless Jewellery Pieces Crafted with Love
For men, buying jewelry for their significant other can be quite an intimidating task. With endless options to choose from like bracelets, necklaces, earrings – coupled with zillions of designs and colors, it only gets more challenging once they start looking. Men often find themselves in a fix when looking for a piece for their loved one.
However, as browbeating as it sounds, there are indeed some evergreen designs that will last in her abode forever! Today, women are making a shift and are adopting traditional designs that complement their modern millennial outlook. Back in the day jewelry designs were culturally influenced and carried beads, stones, shells, carved wood, and more. Some traditional designs have kept their spirit alive, and their demand is only rising. Designers are fusing traditional ornamental designs from the past and are mixing them with the new.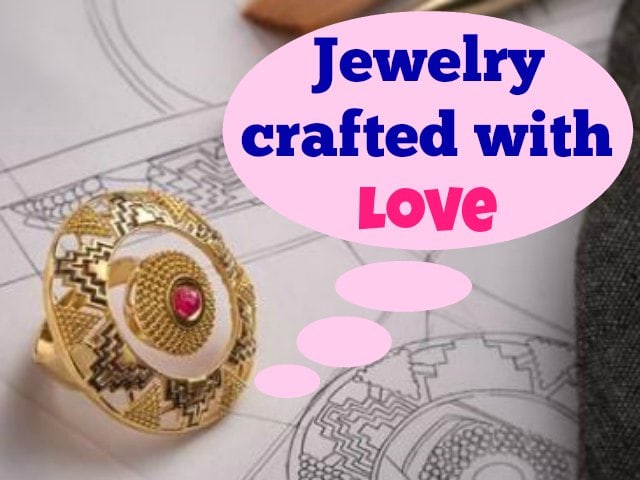 Here are six jewelry pieces fusing the old and new that your beloved will treasure for life.
Intricate Filigree Gold Bracelet
Traditional designs are making a comeback and stirring the realm of fashion. Bracelets have picked up the steam, and more women are flaunting these pieces of jewelry. This Intricate Filigree Gold Bracelet is a part of the Dhokra collection. Add this elegant bracelet to your beloved's jewelry collection to give her semi-ethnic ensembles a stylish twist.
Set in 22 Kt Yellow Gold (15.98 gms) Certified by SGL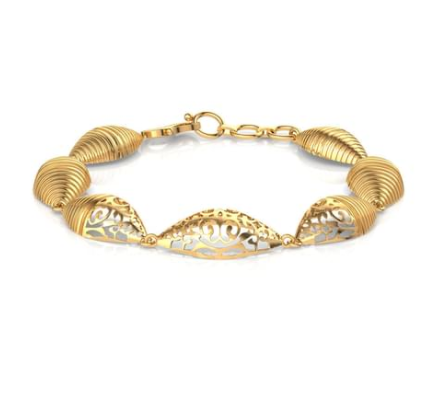 Spherical Gold Drop Earrings
A classic design from the Dhokra collection, these spherical gold earrings carry a noticeable finish. This bold design has a polished appeal which is perfect for modern and sophisticated women. A touch of elegance which exudes simplicity, it is a must for women who make their own style statement.
Set in 22 Kt Yellow Gold (23.88 gms) Certified by SGL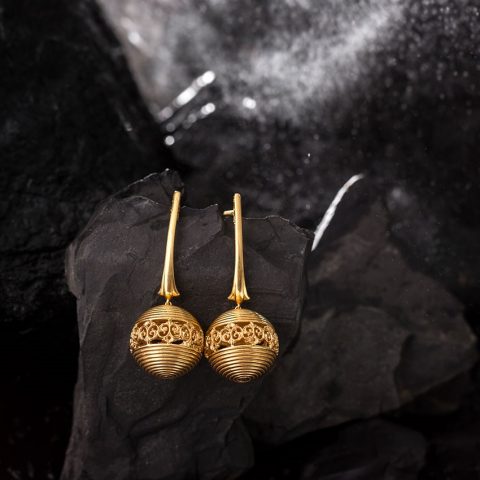 Five-Line Nakshi Beads Necklace
The smile on your lady luck's face when she opens the box to find this super classy necklace would say it all. Featured in CaratLane's Chokapora collection, this necklace instills class and sophistication to every look. Whether she plans to team it up with an off-shoulder top or a bordered saree, the look this necklace would exude will leave her enthralled.
Set in 22 Kt Yellow Gold (75.5 gms) Certified by SGL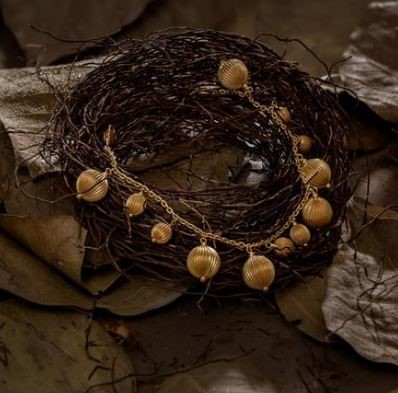 Grouped Beads Gold Bracelet
The incredible range of simple gold bracelet designs from CaratLane.com can easily leave anyone confused. To your rescue, here is a finely crafted gold bracelet from the Chokapora collection that would work well as a gift for that special lady in your life. So, wait no more, bring home this striking piece of jewelry to see her eyes shine like a star.
Set in 22 Kt Yellow Gold (14.67 gms) Certified by SGL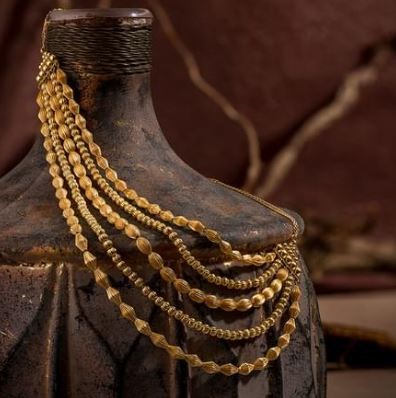 Saying those three magical words with a ring never fails. If you are all set to pop the question and the only thing that's stopping you is the inability to find the perfect proposal ring, this ring would be the right choice. Featuring inspiration from the traditional Ikat weave, this contemporary yet trendy ring would be a unique addition to her collection.
Set in 22 Kt Yellow Gold (15.46 gms) Certified by SGL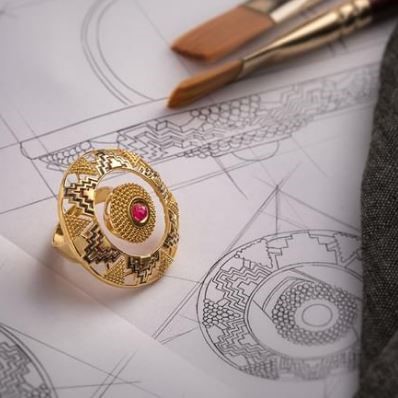 The trend of nose pins is back to rule the fashion world. Moreover, we are sure your beloved is up to date with the fashion trends just like others. An ideal accessory to don for weddings and casual events, this exquisite and appealing nose pin from the Dhokra collection would surely find a special place in her jewelry collection.
Set in 22 Kt Yellow Gold (1.15 gms) Certified by SGL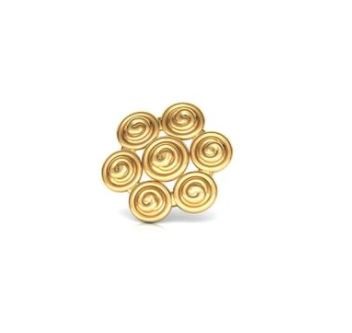 So, whether you are planning to propose her or you are just looking for a casual gift, pick from any of the classy and elegant pieces above, and we are sure she will be flattered for life and treasure them forever.